There are 15 enormous, life-size dinosaurs at The Royal Gorge Dinosaur Experience in Canon City. There were 16 until Thursday morning, when one caught fire and burned down in spectacular fashion.
If you have never seen a Tyrannosaurus Rex engulfed in flames, which you probably haven't, please proceed with this story.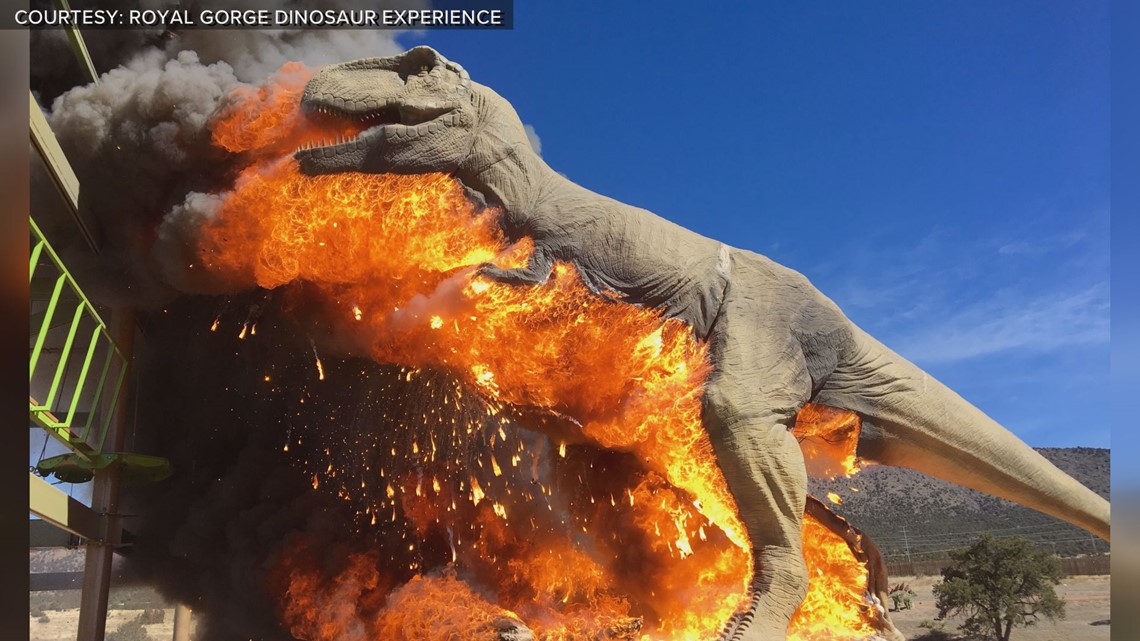 It was an electrical issue, according to the park.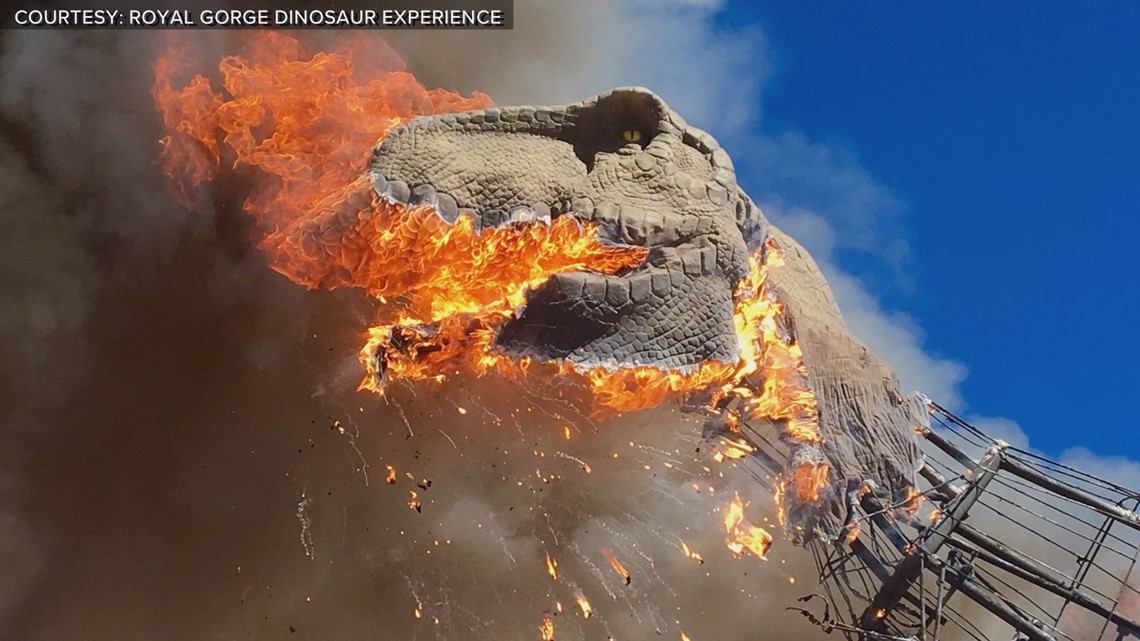 The people in charge are being surprisingly cool about their main attraction getting torched. They joked to Next over the phone with us that T-Rex always had a temper, but today he blew his top, and became extinct.
PHOTOS: T-Rex burns as bright as the sun
Staff hustled everyone away from T-Rex - which was nicknamed "Chicken" by the park's president's kids - when he met his demise. The fire happened during business hours, at around 11:20 a.m.
The park has already contacted the manufacturer about a replacement, but they're not sure on the cost, since they bought all 16 life-sized dinosaurs for a lump sum.
RAW VIDEO: This T-Rex is lit