DENVER — Remember the geese from those highly controversial roundups at Denver parks?
We know because the Denver-based nonprofit anti-hunger organization Metro Caring dished out samples Friday.
"It's great being able to receive a free source of protein," Metro Caring's food access team leader Tommy Crosby said. "Protein's the item that's in highest demand in our market."
Metro Caring operates a fresh foods market at 18th and Downing where shoppers are allowed to leave with a week's supply of groceries for free.
About two weeks ago, Metro Caring requested a portion of the goose meat processed from birds collected from Denver parks by a U.S. Department of Agriculture Wildlife Services crew on behalf of Denver Parks and Recreation.
Metro Caring's share of that goose meat arrived Monday.
"We've been finding that just because our community is so diverse that some of our community members are really accustomed to cooking with goose," Crosby said. "The best ideas we get come from our shoppers, and we're trying to respond to that rather than tell them what's best for them."
To introduce clients to goose meat, Metro Caring volunteer and nutritionist Robert Russell cooked several dishes, including chili, cottage pie and Bobotie, a curry-based South African meatloaf.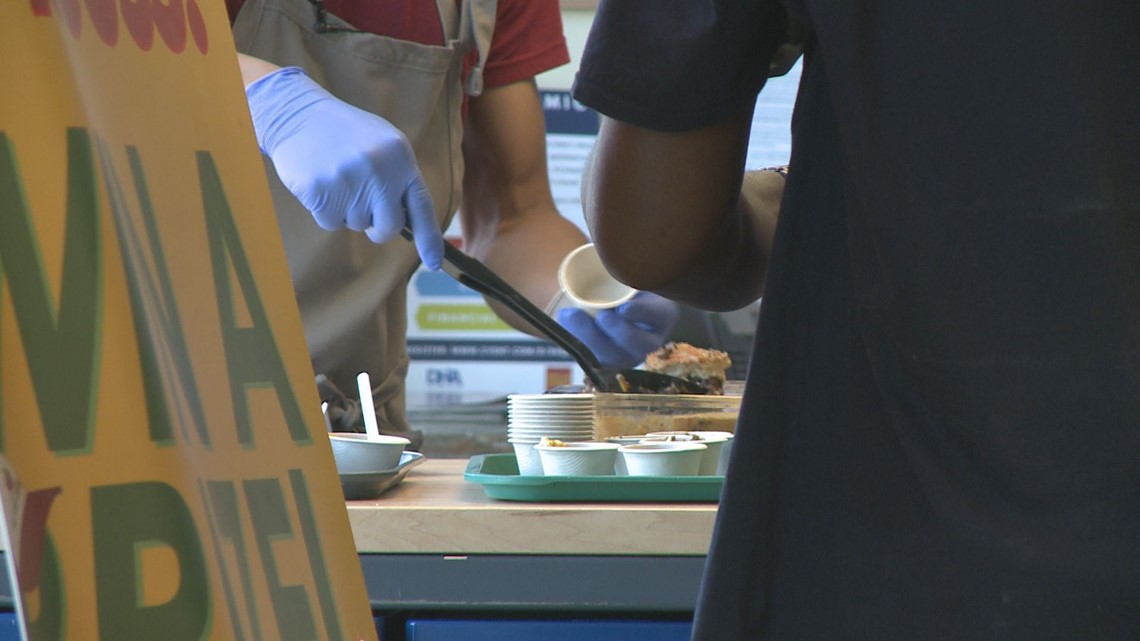 The meat is dark red, and it cooks like beef.
"The meat is extremely lean," Russell said. "To braise it, you actually have to add some type of oil or fat. Anybody who likes a high protein diet – fantastic."
Crosby said the feedback from clients has been really good.
"We'll probably have goose meat through the end of the day today – maybe into early next week," he said. "But, I wouldn't be surprised if it only made it through the day today."