A new art exhibit will give Denver a taste of what's to come when Meow Wolf - an exhibition from Santa Fe that's described as an immersive art experience - comes to Colorado.
CU Denver will host an exhibit curated by the people behind Meow Wolf called "Special Guest." They consider it more of a side project than a Meow Wolf pop-up.
"The artists definitely made this their own and it's not Meow Wolf and its not a Meow Wolf popup but they definitely did look at what Meow Wolf is like and how to make an experience," said Katherine Hazelton, a CU Denver student and the gallery manager. "I do think it has similarities to Meow Wolf in that it's interactive and immersive, and it excites people because it's something that they've never seen before."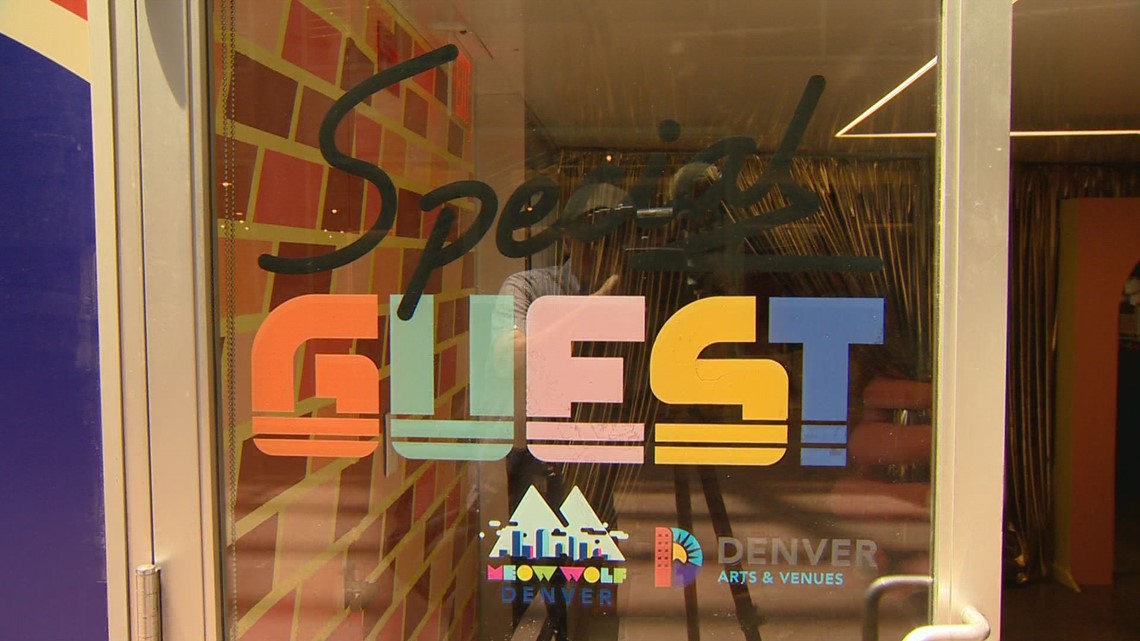 Five artists from Denver are behind the design of the space, as well as some student interns.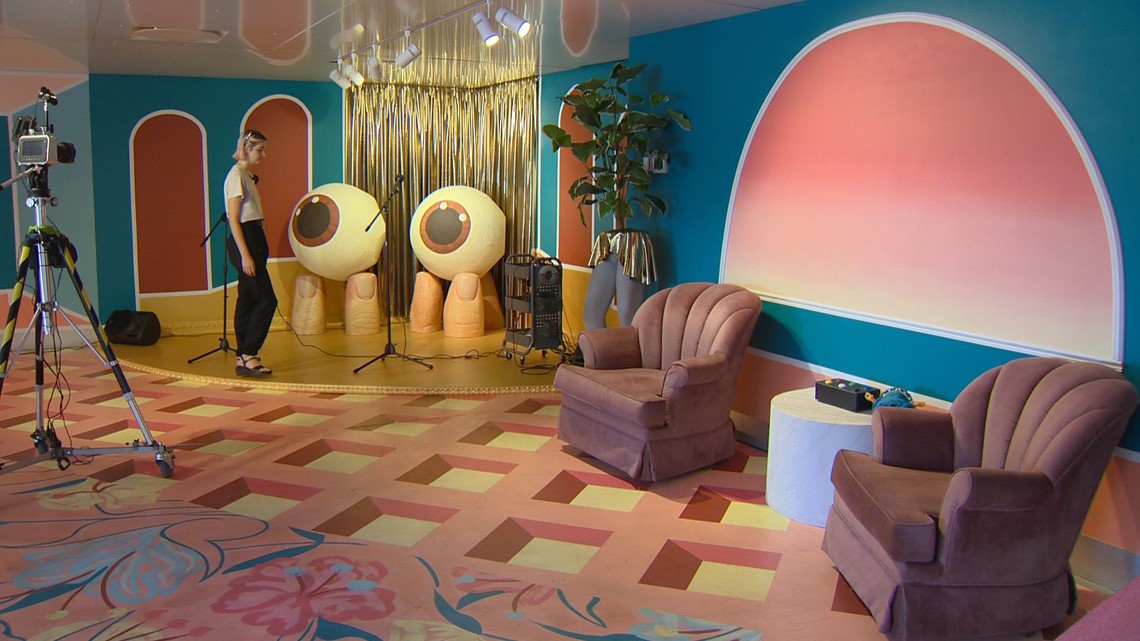 Visitors will find a stage area where they can sing their hearts out in karaoke. The singing can be recorded and posted to the gallery's YouTube channel. Who knows, this could be the start to your new music career.
The place looks like a dream - there are giant eyeballs, large body part figurines and almost every color of the rainbow.
"People are able to come in and play around. They can play with the hot dogs and the banana. They can try on the costumes in the front and they can do karaoke," Hazelton said.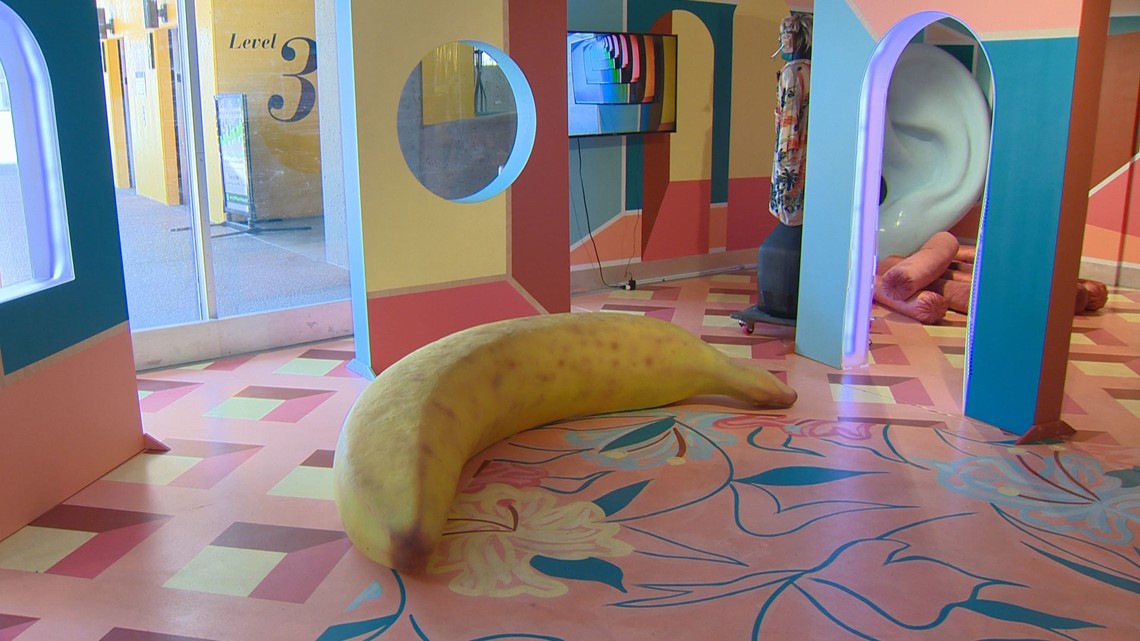 The exhibit runs at the Next Stage Gallery Tuesday through Friday 4:30 p.m. - 7:30 p.m. and weekends from 12:30 p.m. - 7:30 p.m. until December 31.
Meow Wolf will be here in 2020.