A new summer camp at Colorado State University (CSU) is hoping to introduce high school girls to an industry typically dominated by men.
The Women in Construction Management Summer Institute was held for the first time this month. Alumnae and staff from CSU's construction management department lead the summer camp.
Only 7 percent of students in CSU's construction management program are women so the university has been looking for ways to get more women involved.
"We wanted to provide an environment where girls feel comfortable where they may not, under different circumstances," said Kayla Boos, the student recruitment coordinator and academic advisor for the construction management department.
The Office of the Provost gave the department a $15,000 grant. So Boos and Anna Fontana, the program internship and outreach coordinator for the department, created the multi-day construction management summer camp that was held June 7 through 10.
Participants in the institute included seven students from CSU's Alliance Partnership high schools, seven from a geometry/construction program at Loveland High School, one from Colorado Springs and one from Denver Public Schools.
During the camp, students learned a variety of skills needed for the industry such as digital modeling, which is turning a two-dimensional drawing into a 3D model, and construction project planning.
The students created a mock model of the San Francisco Bay Bridge out of LEGO blocks. Before they could build it, they had to plan the project by listing how many materials they would need, how they would arrive and be stored, and how to stay within budget.
The idea was to get them engaged and excited about an industry women typically don't get into.
"Women specifically in construction management is kind of a unique field. We had 16 girls and to have them all there and have them leaving really, and truly, feeling like there is nothing they can't do. I mean we felt that way to at the end of it we were like I'm so empowered and so inspired," said Boos.
She went on to say that all of the girls had a lot of positive feedback about the camp, even her rules to lock up their smartphones for the duration of the camp.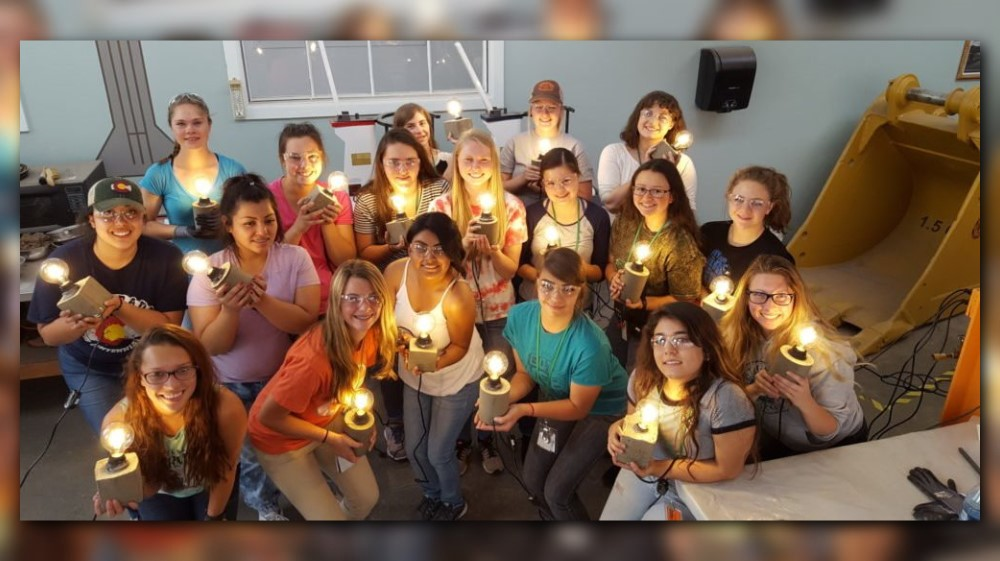 "Several of the girls asked if they could come back next year, which is the best compliment that we could ever receive," said Boos. "We actually did get a lot of positive feedback about my really unpopular cell phone policy."
She added, "The girls felt like they had to connect because there is nothing to do in free time you can't just scroll you had to talk to the person next to you. And they were saying they felt like they had better connections, they got to know people better, they were able to focus for longer and do more complex stuff as a result of not having something in their pocket."
CSU plans to hold more construction management camps in the future.
This time, they offered it for free because of the grant.
They hope to find funding so they can continue to offer it a little to no cost.