DENVER — A new mural was unveiled on the Cherry Creek bike trail in honor of cyclist Marshall "Major" Taylor.
Taylor is an African-American cyclist who overcame racism to win a World Cycling Championship in the late 1800s.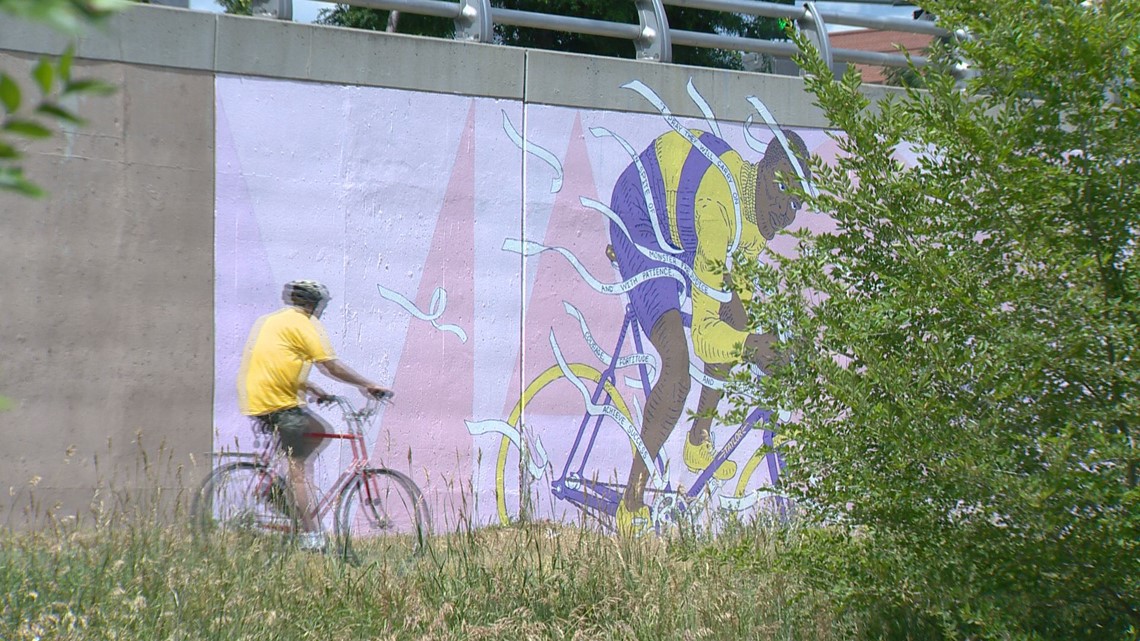 "We're talking way back in 1899 in the days of Jim Crow," said cyclist Darrell West. "The fact that he's an unsung hero (and) most of us grew up not hearing about him and his story is one that would inspire and encourage everyone from young to old."
West is the President of Major Taylor Cycling Club of Denver and said he wants to get the word out about just who Major Taylor was.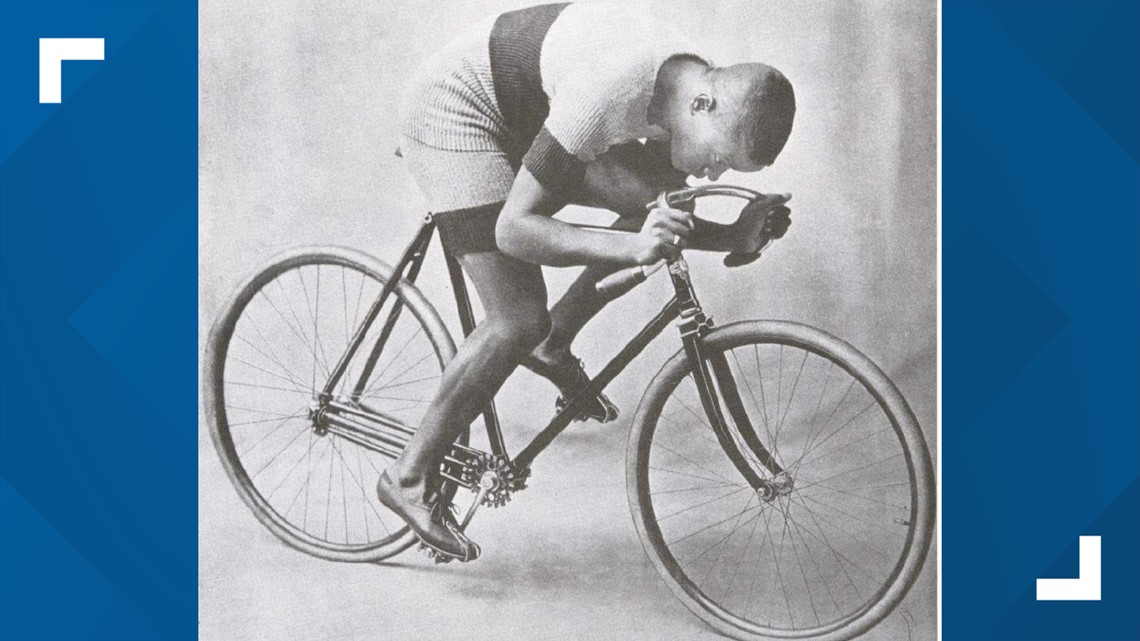 "For him to be a cyclist of color and achieve what he did through racism, the taunting (and) the assaults that he had to endure is just a testament to the man that he was," West said.
West said Taylor was a man of great character and a sense of dignity facing racism where ever he competed.
"He was banned from racing in certain areas because he won and they didn't want a person of color winning," West said. "He was choked out after a race…physically assaulted and choked out after a race for winning."
West got help getting Taylor's story out from muralist Jonny Pucci, who grew up in Denver and has ridden the Cherry Creek trail ever since he was a little boy. Pucci was asked to paint the mural by the Denver Urban Arts Fund who commissioned 26 murals to be installed across Denver this summer.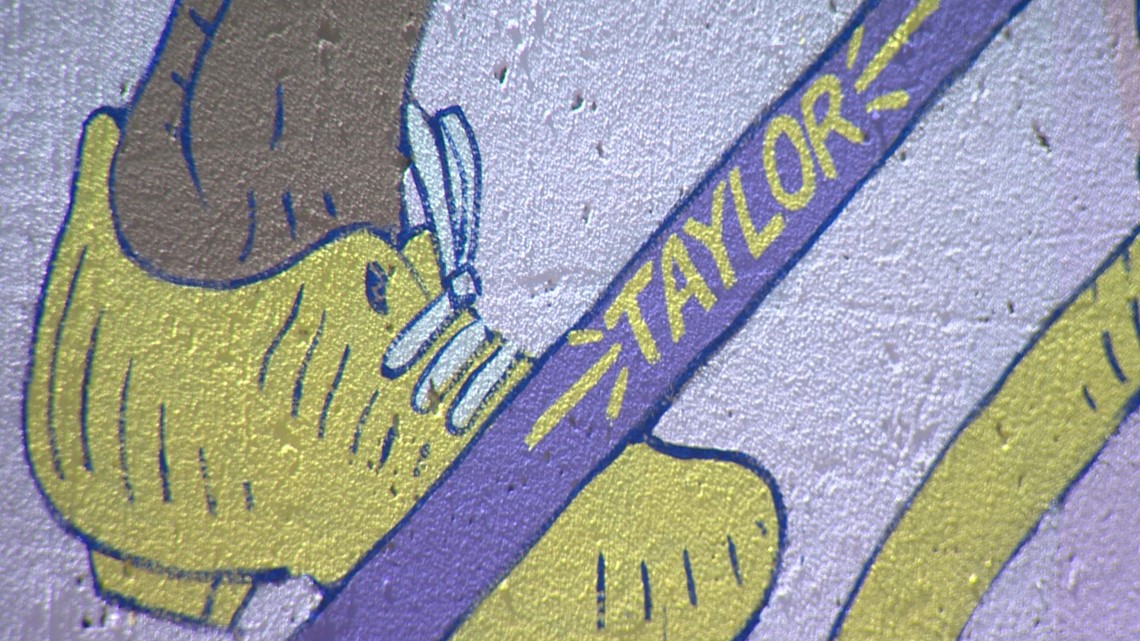 "I'm a lifelong cyclist and a longtime fan of Major Taylor," Pucci said. "The response has been great…people walking by on the bridge and so many people stopping and saying 'who is he?' and they want to know the history."
A history lesson this artist said he is happy to share with his audience.
"Well before Jackie Robinson, well before MLK this guy was going above and beyond succeeding in his sport despite everything that stood in his way," Pucci said.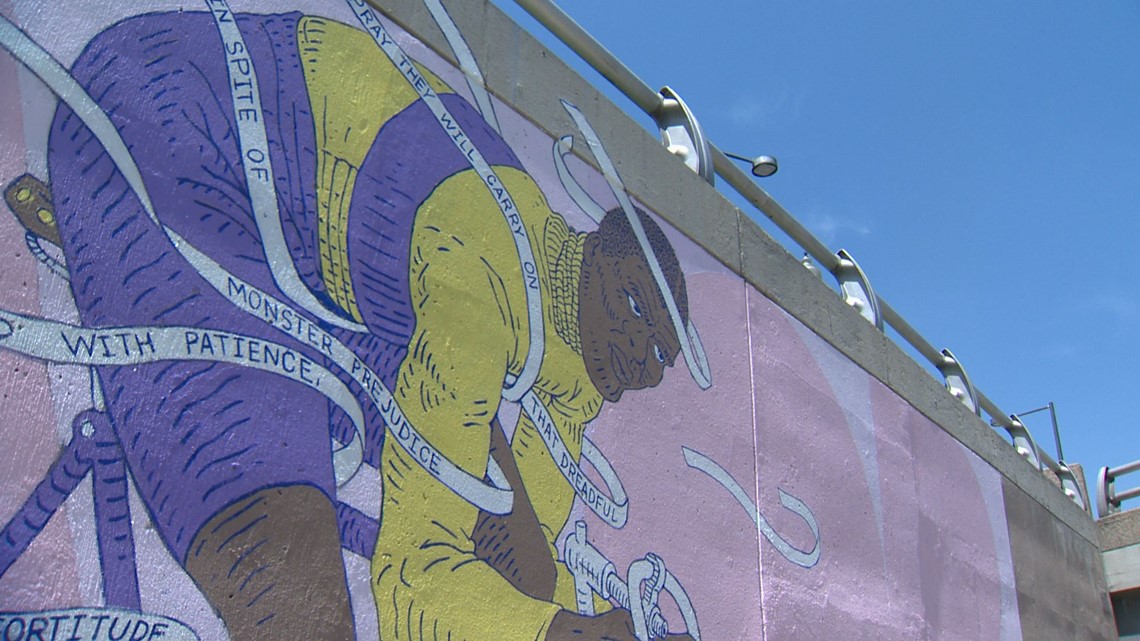 "He did what he could to live a good life, be a good person, and always be a man of character," West said. "And that was something that we knew that our kids here in Colorado should have a hero like that to look up to."