The 416 fire is still burning, causing hundreds of homes to be evacuated.
A few of you noticed the name of this fire, and asked Next how this wildfire got its name.
RELATED | Firefighters face hot, dry conditions as 416 Fire grows to 23,378 acres
The answer actually isn't all that exciting. The number 416 comes from the number of incidents that the Columbine Ranger District has responded to in the San Juan National Forest.
This fire currently burning in Durango is the 416th incident that the Columbine Ranger District in the San Juan National Forest has responded to this year.
An "incident" can range from a red flag warning to a forest fire, and even includes false alarms. Therefore, it doesn't mean there has been 416 fires, just 416 incidents.
More than 900 firefighters are working to fight the 416 Fire, which has been burning for over a week. The entire San Juan National Forest is now in a stage 3 fire restriction, meaning that all public access is prohibited.
RELATED | Unknowing hikers remain in San Juan Natl. Forest despite closure for 416 Fire
The 416 Fire is estimated to have burned over 23,000 acres, and is 15 percent contained.
PHOTOS | 416 Fire north of Durango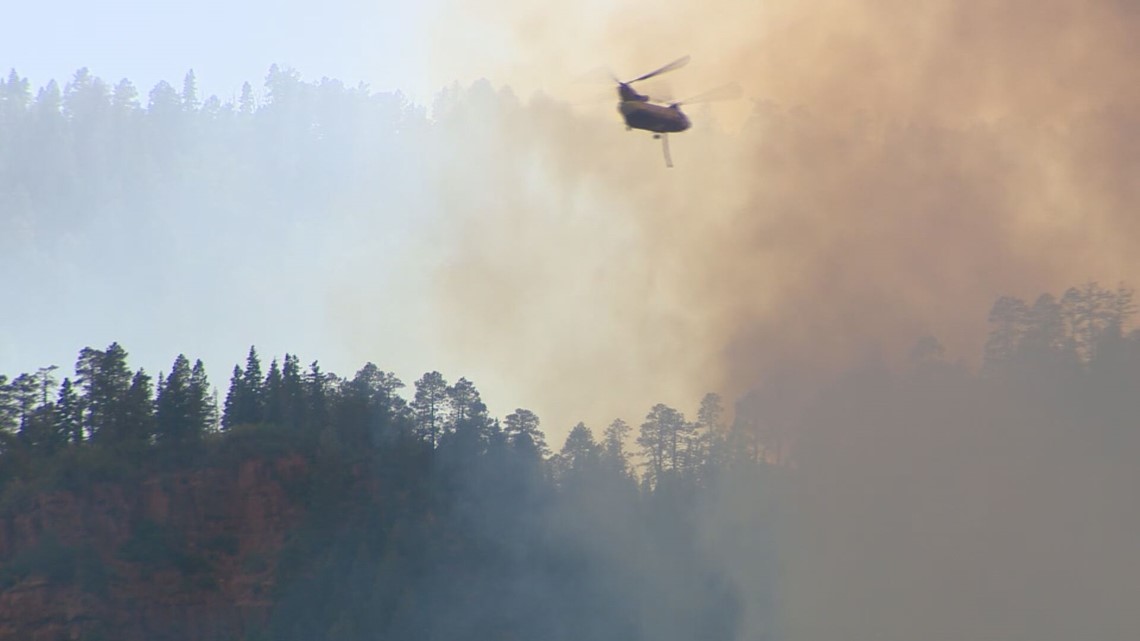 Have a question you'd like Next to find an answer to? Email next@9news.com, or tweet us at #heynext.