Today's Next Question comes from a couple of you who ask: "Why is the cost for a presidential portrait at the Capitol $10,000?"
The organization that orders presidential portraits and has them hung in the Colorado State Capitol needed $10,000 to get a painting of President Trump. It was reported last week that $0 had been raised to put Trump's image next to the portraits of presidents before him.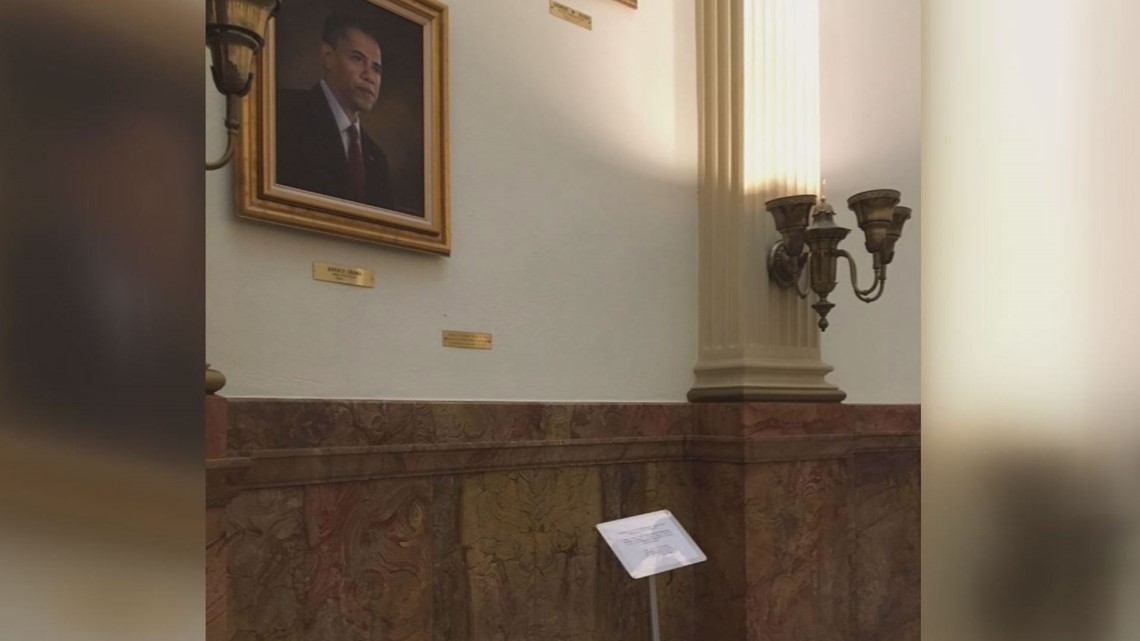 That got Next viewers thinking about why the price is so high.
Jay Seaton, who runs the cultural group in charge of collecting the donations, told us that 10 grand is a fairly standard price for a commissioned art piece.
They'd also like to use the same artist who painted both Presidents Barack Obama and George W. Bush. If the organization went with someone else - someone cheaper - and the portrait's quality did not match the rest, the donors probably wouldn't feel like they got their money's worth.
A GoFundMe was created by Republican State Senate President Kevin Grantham this week to collect some of the funds. Over $9,600 was raised since Tuesday afternoon, with the help of more than 180 people.
Seaton told Next Wednesday that his organization had received a separate $1,000 - meaning the portrait will be made.
Have a question you'd like Next fo find an answer to? Email next@9news.com or tweet us at #heynext.