DENVER — All college sports programs are chasing the same goal.
Colorado's 11 public universities and colleges have 192 sports programs, and only two make money.
The 11 universities and college are:
Colorado State University (CSU)
University of Colorado – Boulder (CU)
University of Northern Colorado (UNC)
Adams State University
Colorado School of Mines
Colorado State University – Pueblo
Colorado Mesa University
Fort Lewis College
Metropolitan State University of Denver
University of Colorado – Colorado Springs
Western Colorado University
A recent audit detailed the revenue and expenses of Colorado's public Division I and Division II schools.
Only football and men's basketball at the University of Colorado generate more money than it costs to operate.
So, how do the other 190 stay in business?
Depends on the size of the university.
"The biggest one is student fees. The second one would be direct support from the university, so that's money generally coming from tuition, and then the other is money from donors coming from the Mines Foundation," said Colorado School of Mines assistant athletic director Tim Flynn.

At Division II schools, like the Colorado School of Mines, students fund athletics through fees and tuition.
The Orediggers football team made it to the Division II championship last year.
"It was the greatest day in Mines football history, Mines athletics history, when we won that home semifinal game to make the national championship game," Flynn said.
The team did not win, but it did not matter, the program was going to lose money anyway.
"When we talk about revenue at our level in Division II, mainly what we're talking about are ticket sales and sponsorships," Flynn said.
In 2021-22, the most recent year that data has been filed, Mines football generated almost $297,000.
The football team's expenses, however, totaled $2.5 million.
"As we've seen with realignment, that is a hot topic, is media rights money. We don't generate that and that's tens of millions of dollars to a school like the University of Colorado or Colorado State," Flynn said.
In 2021-22, CSU received $3.2 million in media rights money.
CU received $18 million, which is expected to increase next year when the school joins the Big 12.
CU football in 2021-22 finished the season 4-8, yet still made $22 million. Data will be available later this year for the 2022-23 season that ended 1-11.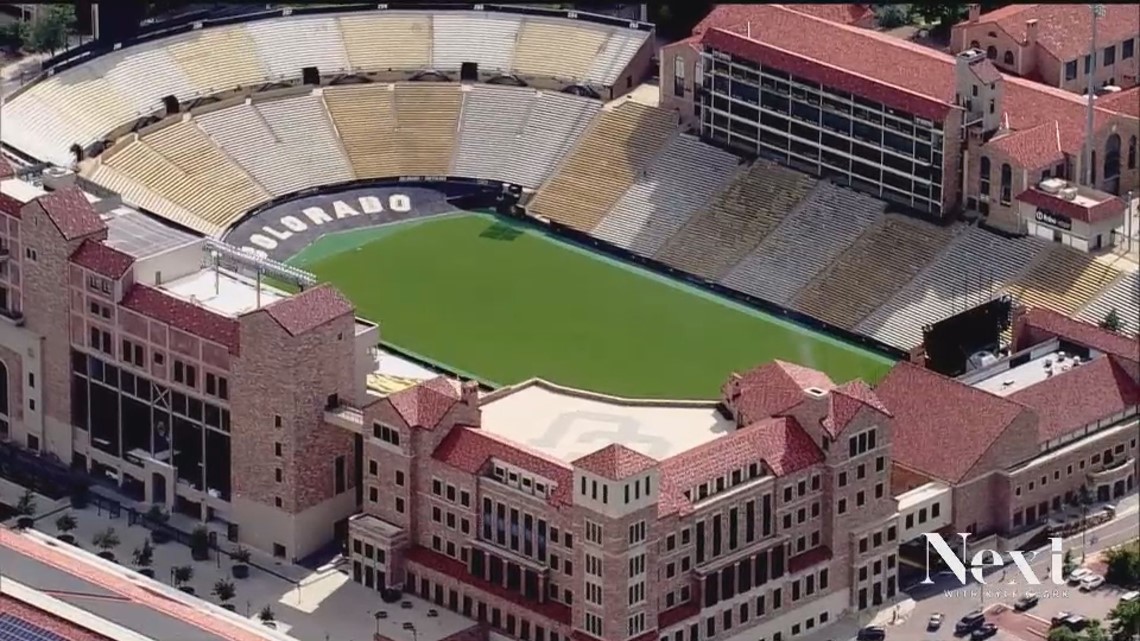 Two seasons ago, CU men's basketball, which lost in the first round of the NIT, earned $1 million.
Those were the only two athletics programs that made money.
Programs like CU women's soccer and men's and women's track and field are, essentially, funded by the football team, as well as donors and some federal work-study money.
Student fees cover 1.5% of the CU athletic budget: $28.50 a semester per student.
Student fees cover about 10% of the CSU athletic budget, and about 10% of the Colorado School of Mines athletic budget.
"For many schools, not necessarily Mines, but for many schools, athletics is an enrollment driver. You want those tuition dollars coming in the door and athletics helps you achieve that goal," Flynn said. "Schools in Division II and Division III can't afford to run huge deficits in athletics."
Marv Kay Stadium at the Colorado School of Mines cost $26 million. It was paid for by donors. That is how a team that lost millions could afford a new stadium.