DENVER — June 8 is the deadline to convince the county assessor that your home is crappier than they think it is.
It can be as simple as filling out and returning the card that came in the mail, or it can be as detailed as what Breck Larson did in 2021 for his Arapahoe County home.
"The reason my appeal was 49 pages was I felt there was a lot of information that I needed to provide to try to win my case," Larson said. "Probably half of those 49 pages were pictures."
Larson provided the assessor with details and photos of updated homes comparable to his in his neighborhood, along with photos of his own home that were not so flattering.
"So many houses have been updated in my area, and mine's not one of them," Larson said. "I still have 1970s fixtures in my house. I have a turquoise bathroom. I have a harvest gold bathroom. I have asbestos in certain areas of the floor. I was shocked to see that my home value, in two years, had gone up 81%."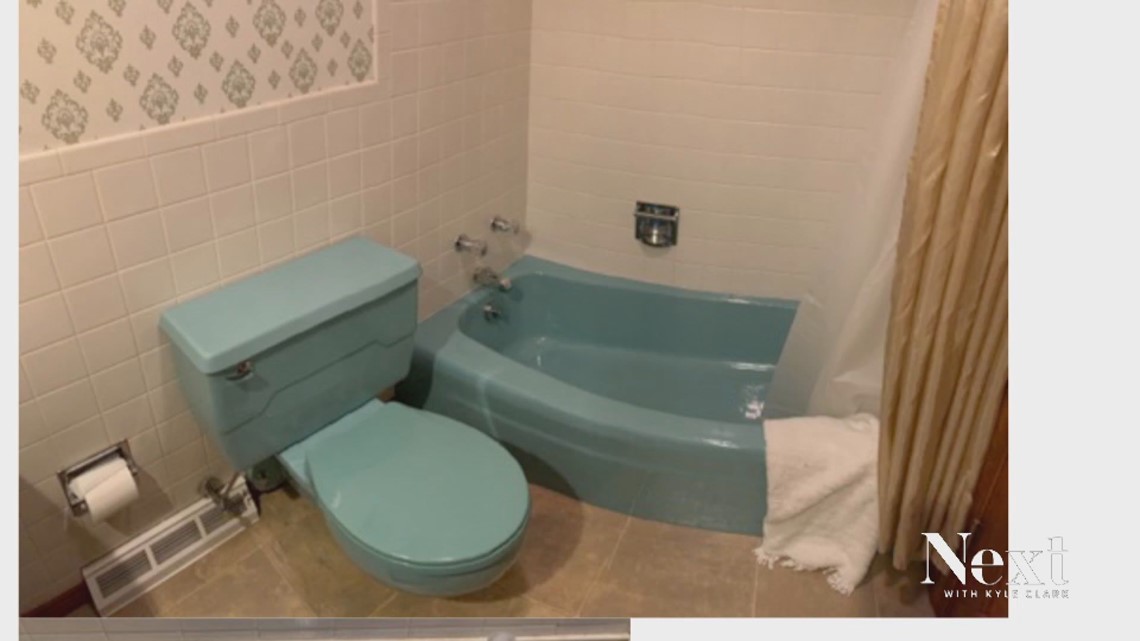 "If you submit any information to us, we have to review it," said PK Kaiser, Democratic Arapahoe County assessor.
Kaiser said that his staff would review all documents, including 49-page reports, to determine whether a property value should be lowered.
"If those homeowners of those unsold homes, they send us as many pictures as possible, as much information as possible," Kaiser said. "It has structural issue. It has maintenance issue. It has not been updated since I bought it or since it's built out. That kind of information is very helpful."
He would never tell a property owner that it is a waste of time.
"Never ever," Kaiser said.
County assessors are preparing for a record number of appeals.
The following table shows the number of residential appeals in 2021 and how many were successful at lowering the value of the property.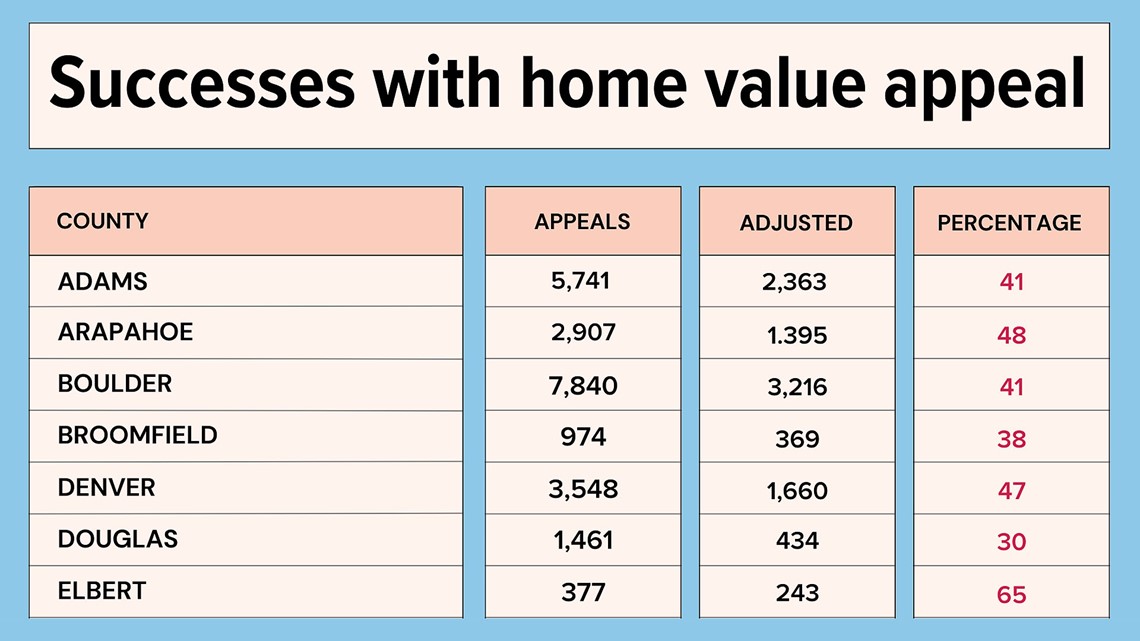 In just four days this year, 1,329 residential property owners have appealed in Douglas County. There were 1,461 in 2021.
"We fully expect to have at least 10,000, maybe 20,000 appeals this year," said Toby Damisch, Republican Douglas County assessor.
Appeals do not need to be as detailed as the information that Larson provided
"It actually requires nothing but submitting the appeal," Damisch said. "It could have as little information on it as of the value they want and their signature and we will still do a full analysis."
The more information provided, however, the more you can direct what the assessor's office should be reviewing.
"Those photos will inform our appraisal staff of the condition of your property and what we might need to adjust for, if there is something to adjust for," Damisch said.
Could his office manage it if everyone who owns property in Douglas County appealed?
"No, we couldn't," Damisch said.
"I think it's valuable to appeal your tax assessment because you can get something off," Larson said. "The more we do this, the more they'll know that people are unhappy with their assessment values."
In 2021, Larson's appeal failed, so he took it to a second level, the county board of appeals. He was approved at that stage.
"I think it probably was about $50," Larson said.
He plans to try again this year.
"Hopefully, they will see that my house is not worth 81% more than it was two years ago," Larson said.
The first appeal stage is with the county assessor. If that does not result in the outcome you prefer, you can take it to the county board of appeals. The next potential step after that is one of three options: state board of appeals, district court or arbitration.
The deadline to appeal is June 8.
The county assessor has until Aug. 15 to provide a notice of determination.