BOULDER COUNTY, Colo. — At a school board meeting last week, third grader Lilly Collins told the Boulder Valley School District board members she worries her school isn't safe because of smoke damage from the Marshall Fire, and wants them to do more testing
"Even though we cleaned it a little, I think we should clean it more," she said.
Lilly is a student at Coal Creek Elementary, one of the eight schools that was in a plume of smoke from the Marshall Fire for hours.
Her home in Louisville was damaged by smoke, too, and her family moved out for 10 months while it was remediated.
"When my house had smoke damage we had to throw away all our stuffies toys and books," she said.
If her stuffies weren't safe, Lilly has heard her mom Laura Collins wonder why the things inside the school were.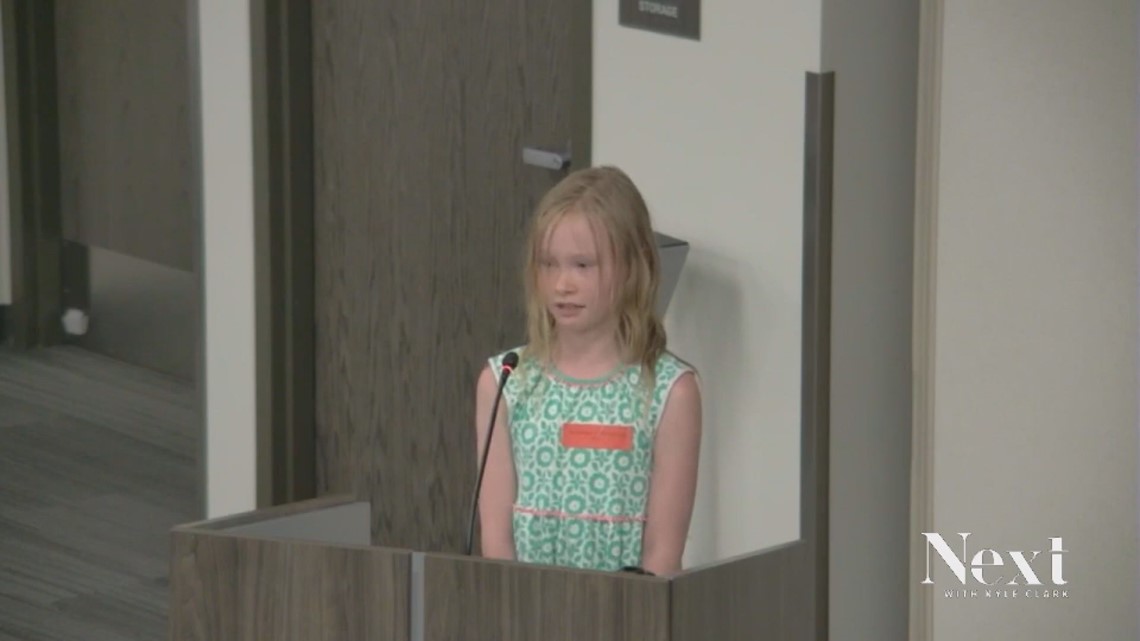 "But come October of last year I'm going woo we're back in the house this is amazing, but how in the world did the school clean all of these schools so quickly?" said Laura Collins.
Collins wrote in the campaign "the fire was not simply a wildfire where trees and grasses burned; it was an urban wildfire where cars, pesticides, solar panels, batteries, paint, and other man-made materials burned and were propelled by hurricane-level winds throughout our community."
"And hooray if those results come back and they're clean," she said. "Then we can just breathe a sigh of relief and know that our kids are going to be safe. But without that data we don't know, and they don't know, and you're just guessing at what is or isn't there."
On April 28, the district sent out a letter saying they are doing that testing on surfaces, but only at Fireside Elementary School in Louisville where a parent said they saw ash on a crate while volunteering.
That parent took that crate to WeeCycle Environmental Consulting, and their report found levels of char that are atypical to elevated on the crate.
The district learned of the parents report when they spoke at a school board meeting, but Randy Barber, the chief communications officer with BVSD said they have not see the crate themselves.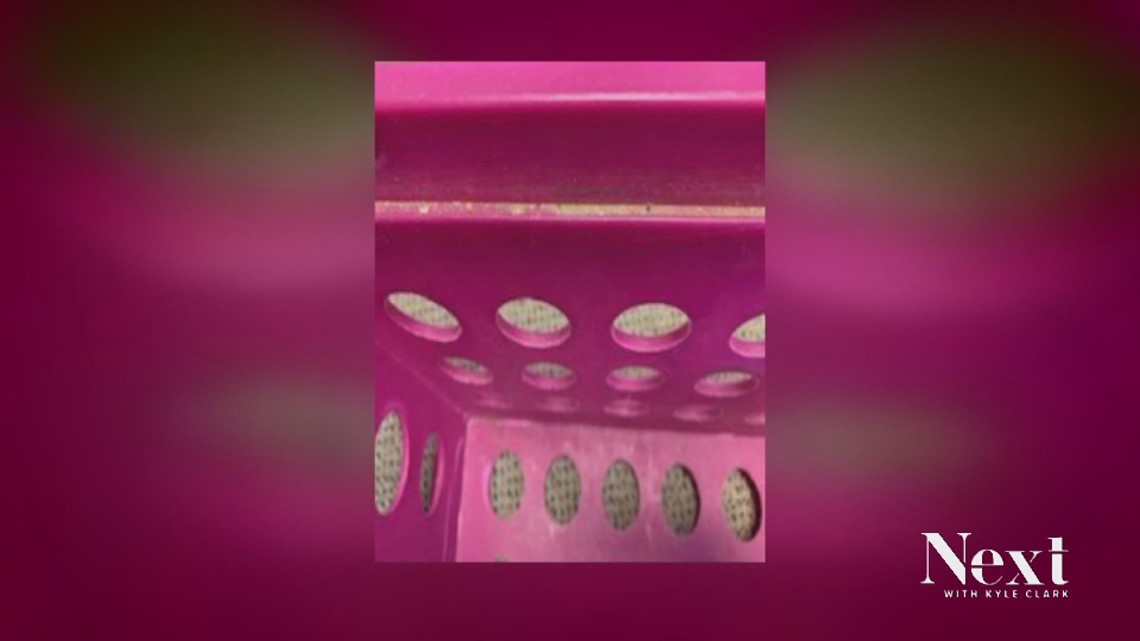 "This is the one place that ash has been reported and so depending on how that test comes out that may necessitate additional testing," said Barber.
In the email, Rob Price, BVSD's assistant superintendent of operational services, wrote: "To provide extra reassurance to our community, we moved forward with additional testing out of an abundance of caution. Screening sampling for char, soot, and ash was conducted at one of our school sites, Fireside Elementary, on Apr. 21, 2023."
Barber said the Industrial Hygenists they hired immediately following the Marshall Fire said there was no need to test beyond air quality because the schools are build differently than homes, and they were able to automatically turn off their HVAC system.
BVSD has done extensive remediation including having carpets, rugs and furniture HEPA vacuumed and using Hydroxyl generators to address odors.
"The experts certainly have some best practices that they use but there isn't a prescriptive set of guidelines for exactly what needs to happen in these situations,' said Barber. "So they look at the situation and they determine what they think are the best actions to follow to make sure the facilities are safe."
For Laura and her kids, safe is tough to feel.
"I think we should test it because there's a a lot of kids at a lot of the schools that could be in danger of the smoke damage," said Lilly Collins.