DENVER — The anger from survivors in Maui upset over emergency managers' decisions not to use warning sirens to order evacuations in the town of Lahaina earlier this month feel familiar to Coloradans who wondered the same after 2021's Marshall Fire.
At the time, Boulder County chose not to use warning sirens because the sirens in Louisville and Superior weren't equipped with recorded messages warning of wildfire. Boulder County Office of Emergency Management Director Mike Chard confirmed to 9NEWS both towns' sirens have been programmed to alert about wildfire since the fire.
Not all sirens can talk to warn about wildfire, but the metro area has several communities with sirens able to transmit verbal messages. The City of Lakewood utilizes a siren system and a spokesman for the city told 9NEWS that Morrison and Wheat Ridge also have similar capabilities.
Denver's tornado sirens can't communicate messages. To the east, Aurora's sirens used to transmit messages and still can. But emergency managers don't use that capability anymore.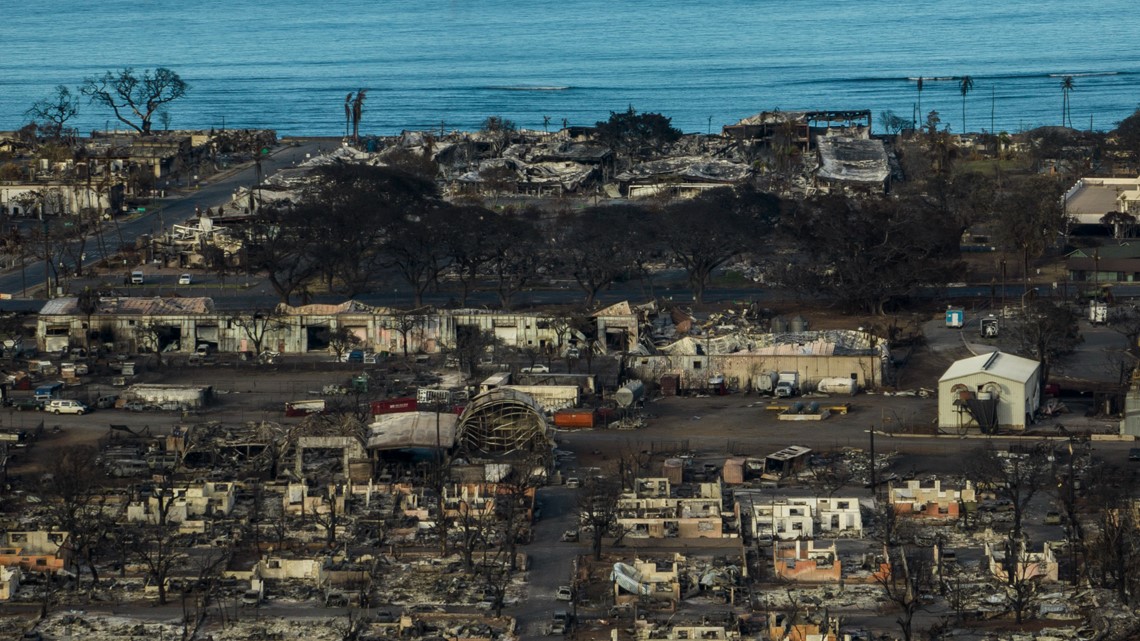 "If I had to guess probably 20 years ago, they stopped doing that," said Matt Chapman, emergency manager for the city. "And that was based on some observation of since they are predominantly associated with tornadoes, they observed folks would come out of shelter come out of their homes, to to hear what the siren was saying."
Aurora currently tells people if they hear sirens they should head indoors and seek out more information about the threat through news media or city websites. The city of Aurora recently got permission to use the Integrated Public Alert and Warning System to send wireless emergency alerts and still uses CodeRED to send messages to residents who've opted into the system.
"There's better platforms to get the information out to you with a little bit more instruction, and better technology to get those further instructions to you," Chapman said.
The situation in Maui is prompting conversations about siren systems around the country, according to Jeannette Sutton, a social scientist who researches alerts and warnings.
"Sirens are great for alerting people who are outdoors," Sutton said. "And they're designed to alert people who are outdoors. They're not designed to get people's attention who were indoors."
Sutton said sirens are an effective part of an alerting toolbox, but they're often only useful for one type of threat when the alert isn't accompanied with a message.
"A person can be trained to respond to a tone, because that tone represents a signal that tells them a specific action to take," she said. "So for a tornado, if a tornado siren is going off, the action that people have been taught is that they're supposed to go into a building to the lowest level to an interior room."
"When there's an expectation that a tone represents multiple actions, then you have a problem. Because a warning is supposed to tell people what the hazard is in addition to what they're supposed to do to protect themselves."