DENVER — Colorado has an ambitious plan to get nearly a million electric cars on the road by 2030. When those cars catch fire, because all cars can, firefighters need to respond differently than they had before.
If not, they risk learning an explosive lesson.
When an electric car catches fire and water is used to to try to extinguish it, garage doors go flying 30 feet. That's what happened this week in Erie, when firefighters with Mountain View Fire responded to a call of smoke filling a home.
All they could see inside this garage when they arrived Tuesday was a whole lot of smoke and flames coming from inside of a Jeep.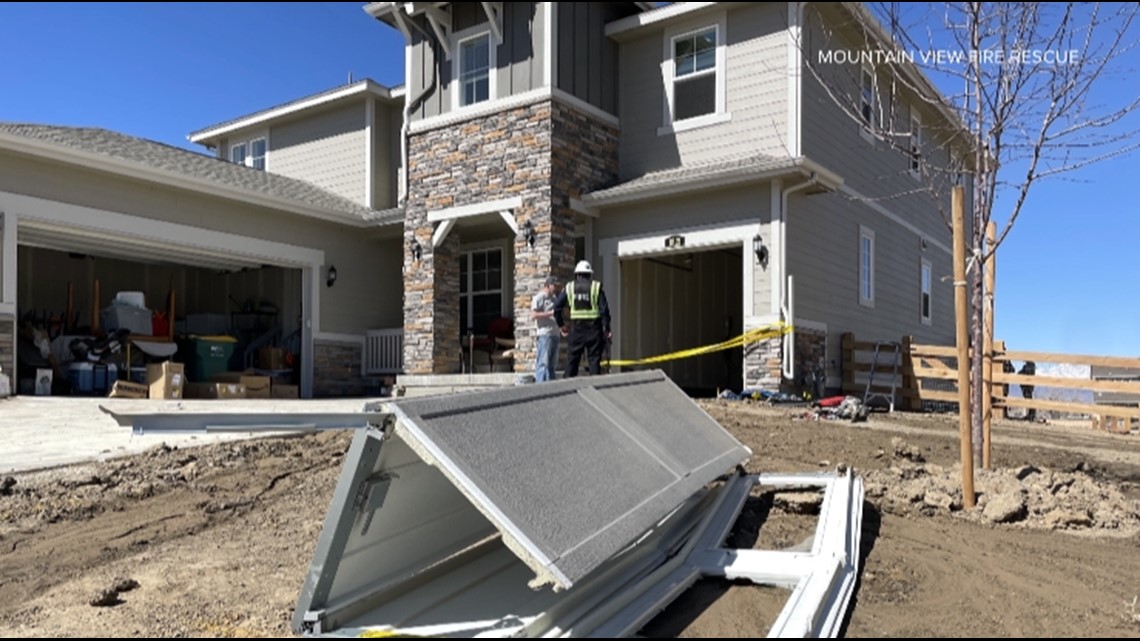 "We had no idea there was a Jeep in there being charged," said Doug Saba, the deputy fire marshal and fire investigator for Mountain View Fire Rescue. "They saw the back seat was on fire and used the water. As soon as the water hit the batteries, it exploded that room because of the buildup of gasses."
If firefighters had known the Jeep inside the smoke-filled garage was a hybrid vehicle, they probably wouldn't have used water. Fire departments are now training specifically how to battle these fires because they see so many of them, from cars to snow blowers, and even cell phones.
At South Metro Fire Rescue, firefighters are training to use a giant tarp that suffocates a fire. A fire truck can carry 500 gallons of water. Not even that works to put out electric vehicle fires.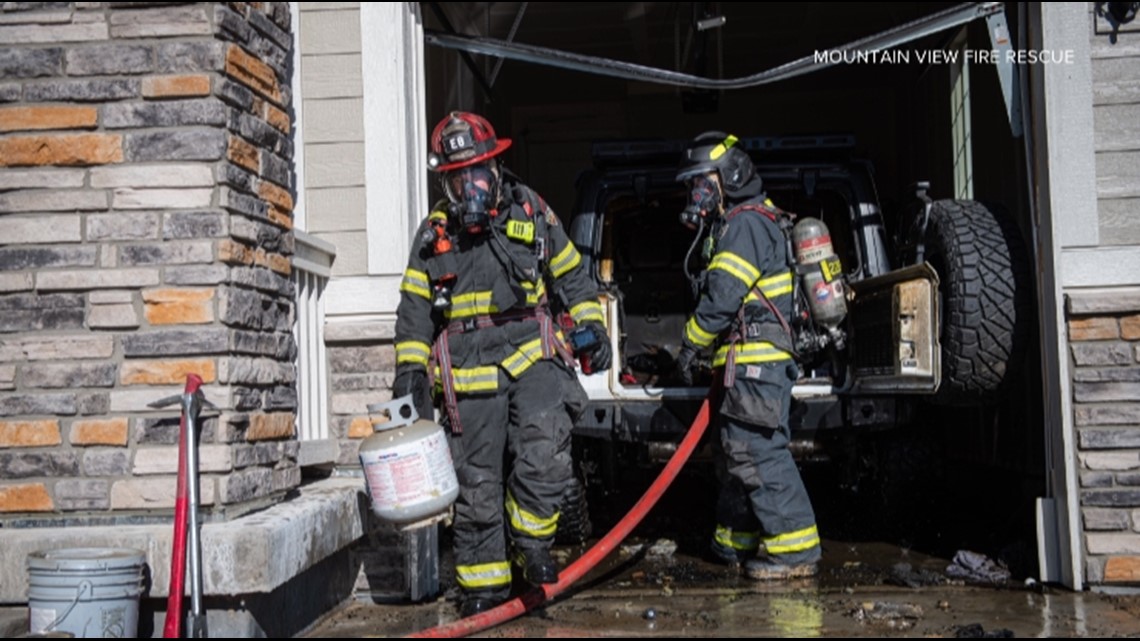 There are other techniques to try and stop the flames from burning for hours.
"There's been discussion on a lot of these EV (electric vehicle) fires in using dry chemical to put out the fires," said Saba. "Once we put water, with an organic and inorganic mixing, it's not a good combination. It's going to be volatile."
Firefighters at Mountain View say they're seeing a huge uptick in electric battery fires, and it'll likely get worse. Colorado wants to see 940,000 electric vehicles on the road by 2030. That's the state's goal. They don't catch fire often, but when they do firefighters say they are really difficult to put out.
"Not only are we seeing more, I've investigated three fires this week with lithium ion batteries," said Saba. "Not just EV cars, but everything from cell phones that have been left on beds, there's also been batteries from snowblowers, from lawnmowers, from bicycles, throughout our district."