HIGHLANDS RANCH, Colo. — The woman who arrested for boobytrapping her home in Highlands Ranch last week is a follower of far-right QAnon conspiracy theories and who has said the Illuminati is out to get her.
The couple who lives there was arrested, and it turns out that one of them, Tracy Jo Remington, is pretty well-known conspiracy theorist.
"It's not fun to have the Illuminati come after you. It's not fun to have these people. They're real. They're evil. They're satanic," she said in a video posted to her now-defunct Twitter account.
Investigators believe she and her partner had the entrances to their home in Highlands Ranch rigged up with tripwires, shotguns, blanks, and pepper spray.
The victim of the trap, a 25-year-old salesman, told deputies when he was walking to the front door, he hit a wire near his feet which caused something to make a loud boom noise. He did not see where the noise came from, the arrest documents said.
The victim said he had pain in his ear and that his vision was affected. He told deputies that he believed the wire was suspended over one of the steps that led to the front door.
In the arrest affidavit for one of the suspects, it says that the victim's co-worker heard the boom noise and ran to see what happened. They believed that the victim might have been shot, and checked his body to verify that he was not. At that time a man opened the garage door and told the victim and his co-worker "no trespassing."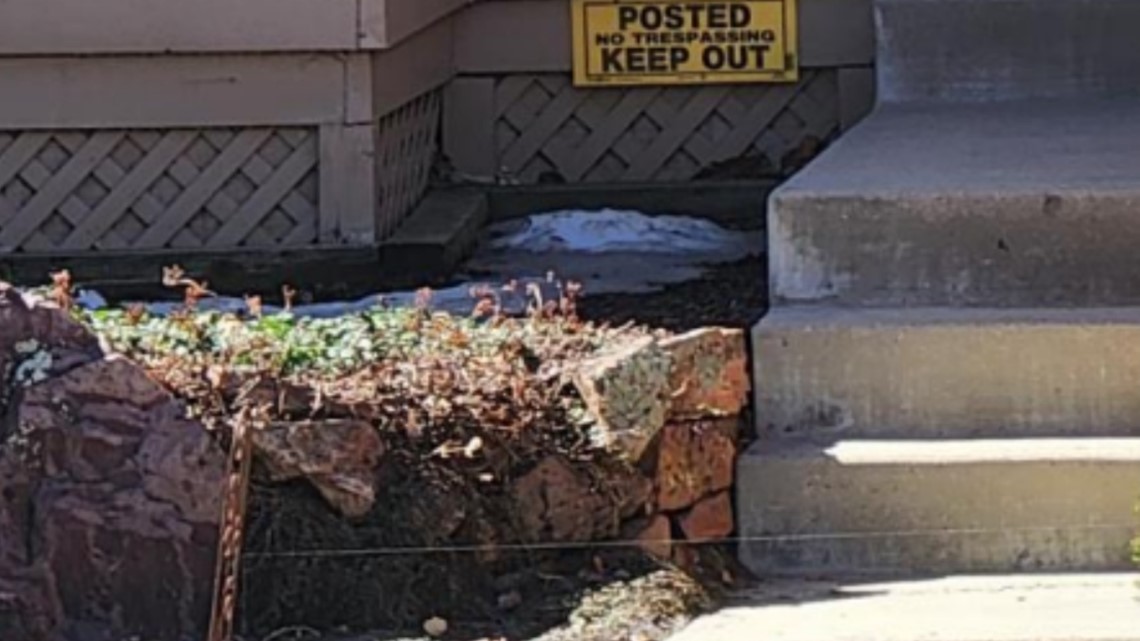 Investigators believe the device that made the loud boom noise was a 12-gauge shotgun round without the projectiles, the affidavit said.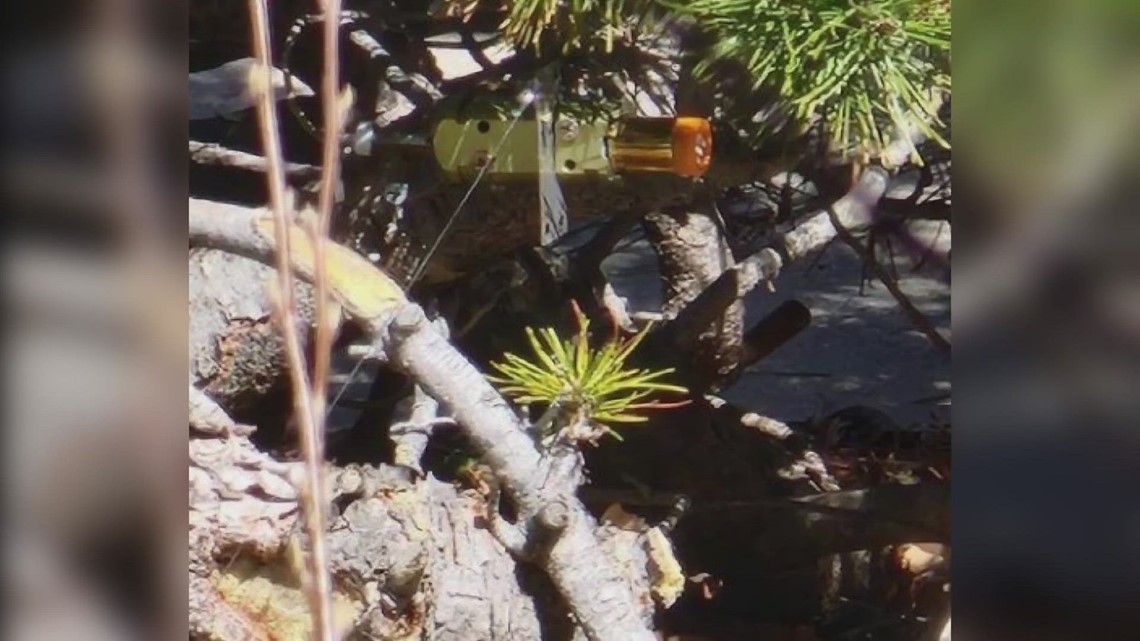 They found another device in the backyard that was rigged with what appeared to be pepper spray.
Remington and her partner were arrested on suspicion of felony assault, menacing and perhaps most appropriately, conspiracy.
Remington has promoted QAnon conspiracy theories embraced by former President Donald Trump and some of his followers.
She reached a certain level of fame online in the conspiracy community through a years-long string of conspiracy posts well-documented on her social media pages, amassing nearly 14,000 followers on an archived version of her Twitter account.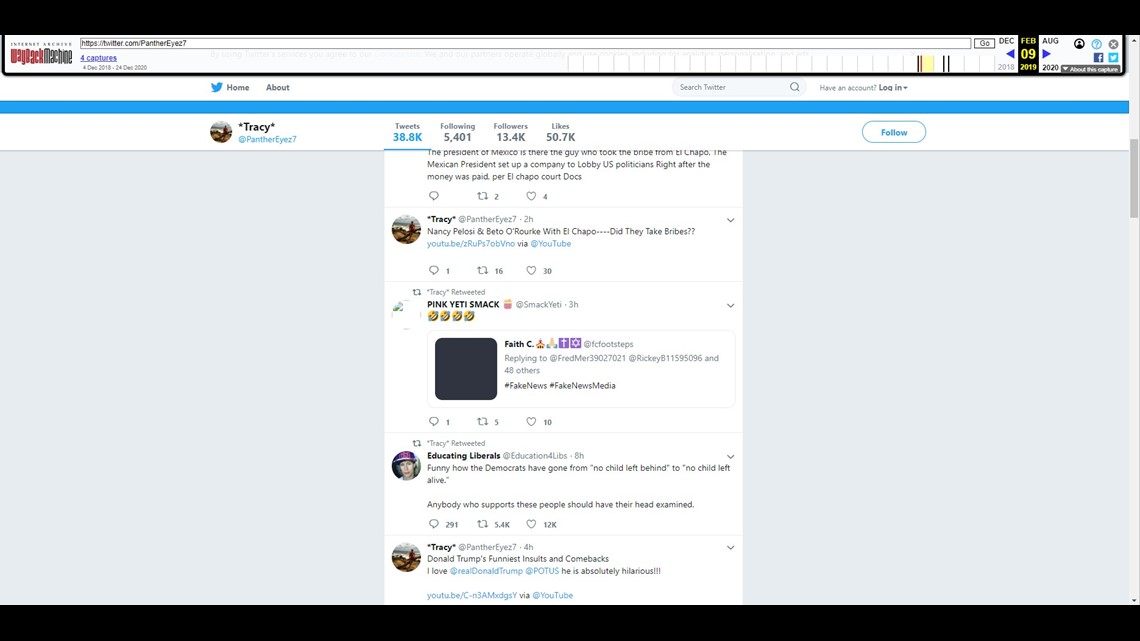 She's even worked with other well-known QAnon promoters like Timothy Charles Holmseth, who claims he works for the fictitious Pentagon Pedophile Task Force.
Remington claimed the Clinton Foundation "is the largest child sex trafficking operation in the entire world," in the same video where she alleged the Illuminati had been following her, forcing her to move to Hawaii.
Remington has claimed for years that her ex-husband, Gregory Remington, was the Clinton Foundation's child pornographer.
"I am just telling my story here about my ex-husband, who was Clinton Foundation network's child pornographer...The Clinton Foundation network is going to be outed and I'm praying to God that McMinnville, Oregon, the cops, the sheriff's, all of them that are involved will go down because I know who you are," she said.
She said Remington had worked with George Soros, Sony Capitol Records and Sirius XM. She nicknamed him "The Baby King."
Remington has linked various celebrities and corporations to pedophilia, and claimed McDonalds and other food chains like Voodoo Doughnuts engage in child trafficking and cannibalism.
"McDonalds is connected to the Clintons, they chop up the bodies and put them into the sausage and hamburgers. People are being cannibalized," she said in another Twitter video, defending the claim with, "Look it up!"
In these unhinged videos, she's implicated the police department in McMinnville, Oregon, as being part of the same "pedophile ring" as her ex-husband and these various chains.
Remington is due back in court next month.
Her supporters are raising money online, describing her arrest as a civil rights violation. So far, they've raised $3,600 of their $60,000 goal.