DENVER, Colorado — Migrants who arrive in Denver have to wait years for their asylum cases to play out. While they wait, few receive legal authorization to work, putting them in a position to take jobs that tend to be cash only.
Most people try to find work in construction, cleaning and other manual labor jobs.
Sometimes as many as 60 people go to the same area to look for work. Many go to churches, hardware stores, industrial areas and other locations to find work for the day.

"It's hard, the life of an immigrant," said Kevin, who recently arrived from Venezuela.
He tries to find work everyday of the week. He usually searches starting at 5 a.m. He knows everyday that he tries he won't get work.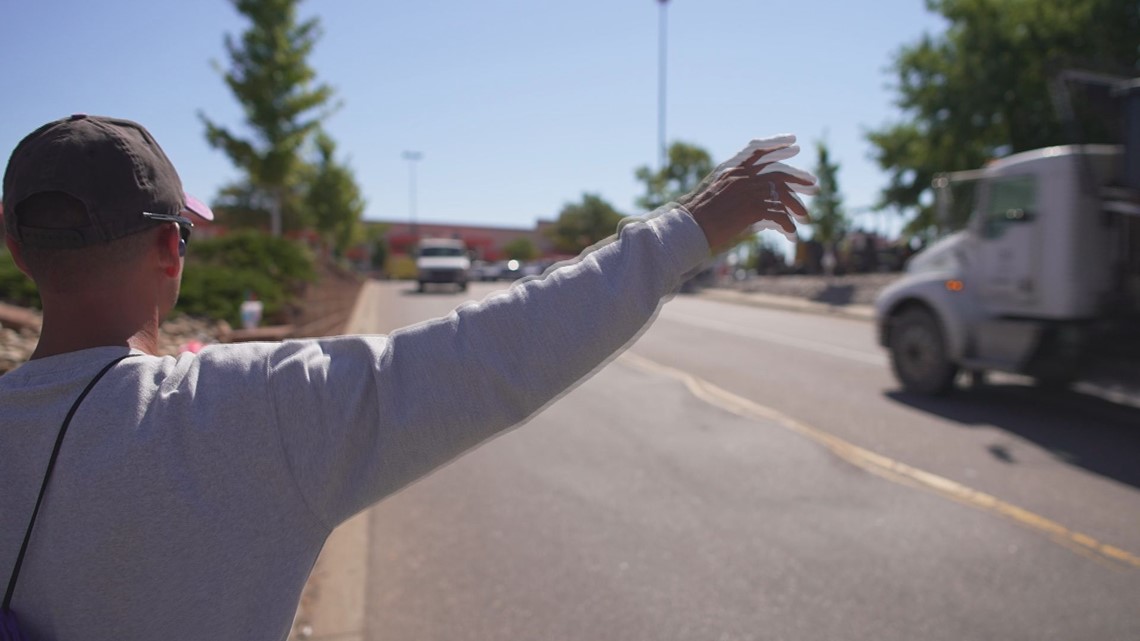 "I've been here six hours without a job or anything. I haven't had the opportunity to pick up anything," said Kevin, when it was already 11 a.m. without any luck thus far.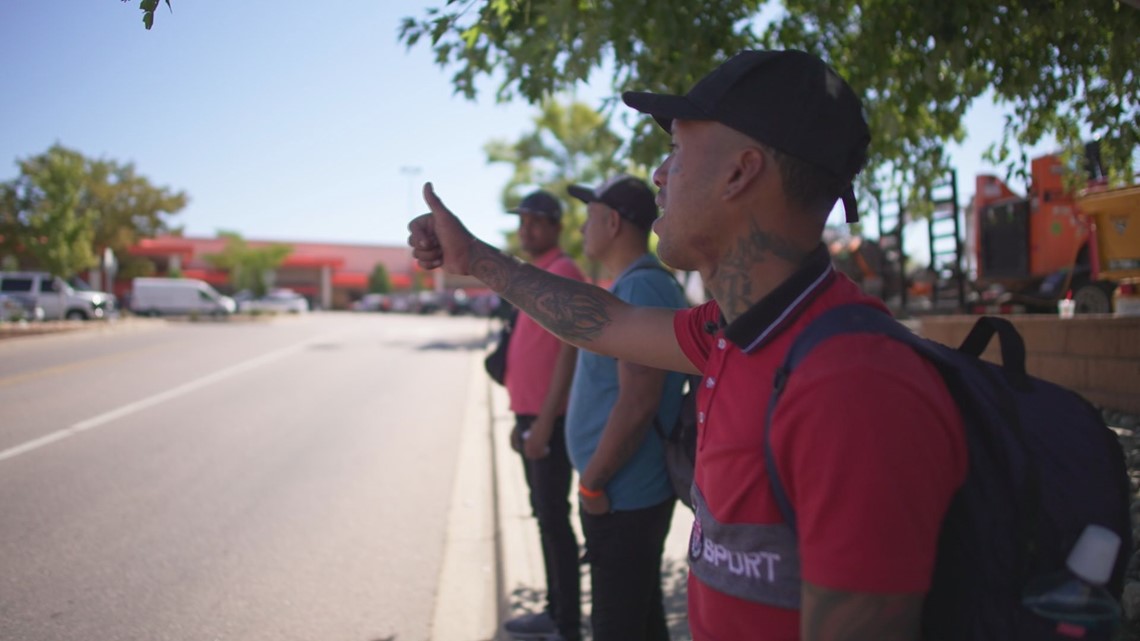 Kevin uses the money not only to buy food and other basic necessities, but also to send back to his family.
"You need patience and trust in God that he will give you blessings now, but right now, it's a little tense," said Kevin.
His mom needs the money because she suffers from leprosy.
"You get tired. You get stressed. Your head hurts. You get discouraged. You feel like you want to cry, but you do everything for your family to move forward," said Kevin.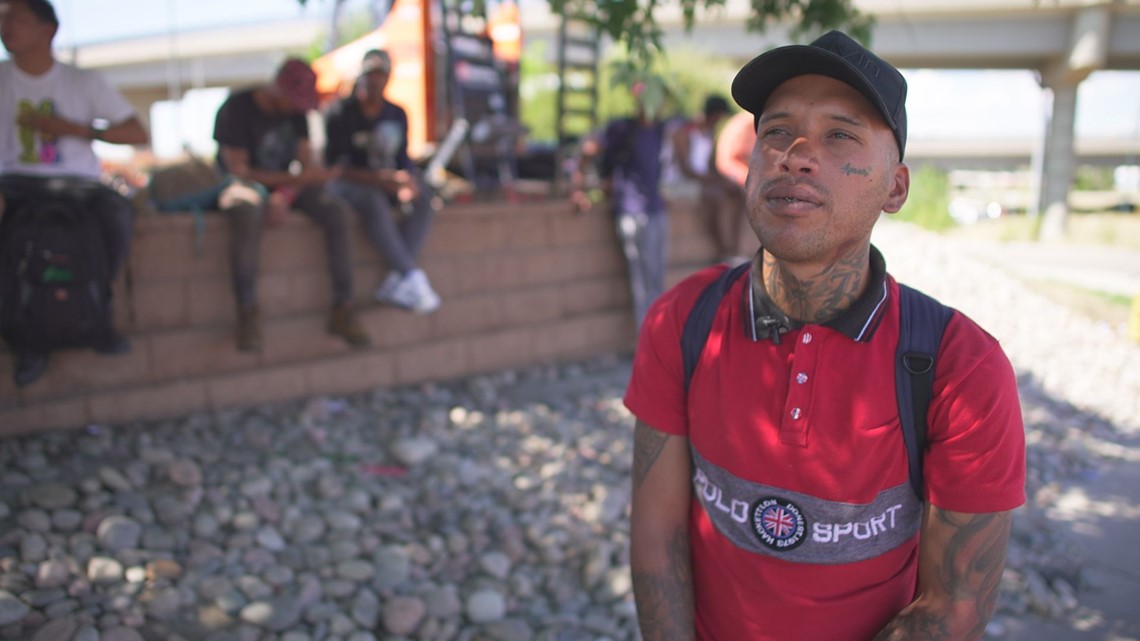 Many of those who search for work have already spent time in the shelter. With less than a month in the shelter system, several men are living in tents.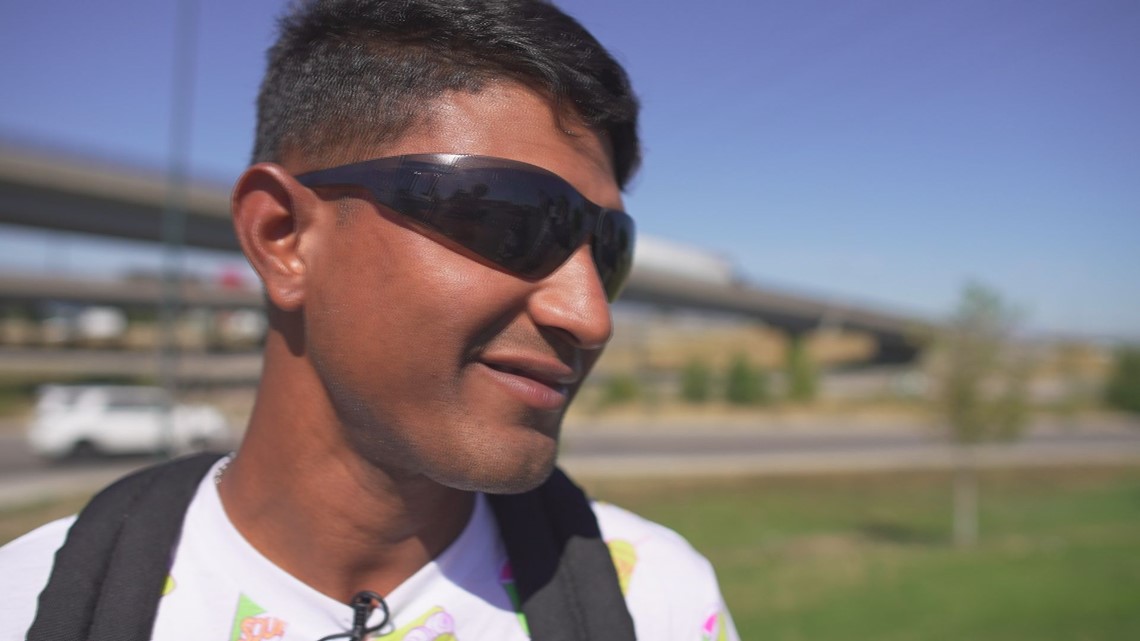 Carlos shares his tent with a friend. He's hoping if he can find steady work that he can one day have an apartment.
"That's what we want, to work, to better ourselves, to live well and to our help our families," said Carlos. "We are not great but we will be little by little. God will give us the opportunity for something a little better."
Most say a full day's work pays $120. Many times it's not even that much, with some agreeing to wages much lower.
"Sometimes I get a job for five, four hours, and I take the job because sometimes there is no money to even eat or things like that," said Carlos.
Denver Mayor Mike Johnston told 9NEWS this week the government has a choice -- let asylum seekers work while they wait on their case to be resolved or provide for them.
"We're doing everything we can to transition people, but the reality is people are gonna have to look for work on their own without state support or federal government approval if we want them to support themselves. So, our choices are either help them find a way to support themselves, or have the state or the city commit to supporting them permanently on our own. We don't have the city budget to do that permanently," he said.
You can see our full interview with the mayor here.