This story was originally published in March 2017.
Tom and Caren Teves did not set out to become media critics or activists, but they also did not expect to lose their son, Alex, in an act of mass violence.
In the years since the Aurora Theater Shooting, they've pushed for No Notoriety, their campaign to convince the media to limit the attention given to perpetrators of mass violence.
Tom described the reason for the mission, essentially, as this:
"It has nothing to do with me having to see that thing that killed my son. I sat in a courtroom with him for six months. It's not about that. It's about, 'Do you have children?' Or, 'Are you going to have children, and do you want them to live?' Because if it could happen to me, it could happen to you. It's not about us. It's really not about the victims. That's not what we're here for. We're here to stop the call to action. That every time you take -- which is essentially suicidal people, that want to get their moment of fame -- that's the goal."
If a suspected shooter has not yet been captured, the Teveses agree that that person's picture should be shared to keep the public safe.
Immediately after a shooting, a suspect's name and picture are typically shared by news outlets - even ones that choose to follow No Notoriety standards - so that people can come forward with any relevant information they have about the person, which could help police with a continuing investigation.
The Teves family hopes that overall, the information is limited as much as possible, and that news organizations focus on providing context, data and remembering the victims. They say the general idea can be compared to the way newsrooms cover suicides; newsrooms most often choose not to report suicides, so people are not encouraged to seek fame for that choice.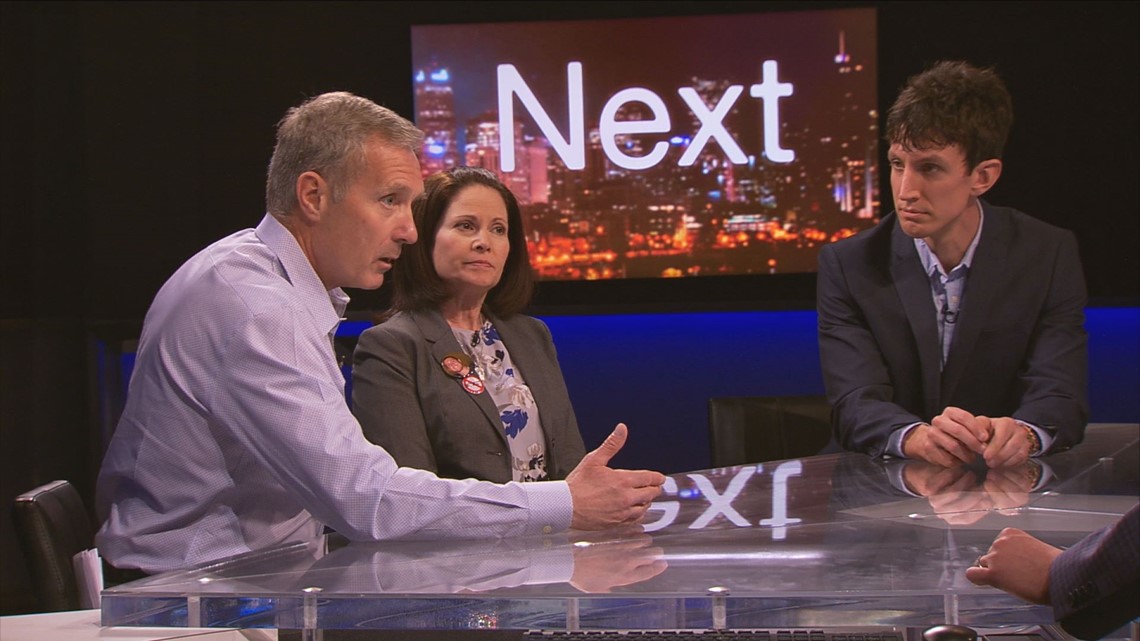 Tom and Caren sat down with New York Times Reporter Jack Healy and Next anchor Kyle Clark, who has spoken in support of the family's cause.
They discussed the mission, the way Tom and Caren are working with newsrooms to achieve it and journalists' hesitations to adopt this concept -- including Kyle.
You can see the entire discussion here.
The Teves family's No Notoriety challenge to the media is outlined in detail here.
9NEWS' (now former) Assistant News Director Tim Ryan shared his thoughts on the idea in a 2016 essay.
If you would like to weigh in on how 9NEWS covers mass shootings and No Notoriety, email feedback@9news.com.