Much time has passed since October 2016.
It was the original start date of RTD's new Gold Line, connecting Wheat Ridge and Arvada to Union station.
The city of Arvada built a beautiful new park and ride structure back then. Businesses started moving in. Apartments were going up and growing all around town.
But the train never came.
This month marks a year and a half since the beleaguered train's original debut date. And with state regulators still pushing back, RTD hasn't named a launch date for the G Line.
"We're not holding our breath, I'll say that," Andrew Dahler, general manager of Kline's Beer Hall said Thursday.

Kline's, which is located about 50 feet away from the Olde Town G Line stop, opened in January of 2016.
Dahler admits, the original business plan included foot traffic from the train. Since then, he's had to get creative.
"Six months ago I was frustrated," he said. "A year ago it was frustrating. Now we have created something of a name for ourselves."
Dahler said many of the businesses in Olde Town have worked together to market the area and try to bring in more potential customers. The bar has also created more events.
He says it stings to see the train testing early in the morning.
"I always like to call it the unicorn of Olde Town because it's that mythical thing that we're not sure when it's coming, if it's coming, if it does, oh my gosh we just saw it," he said.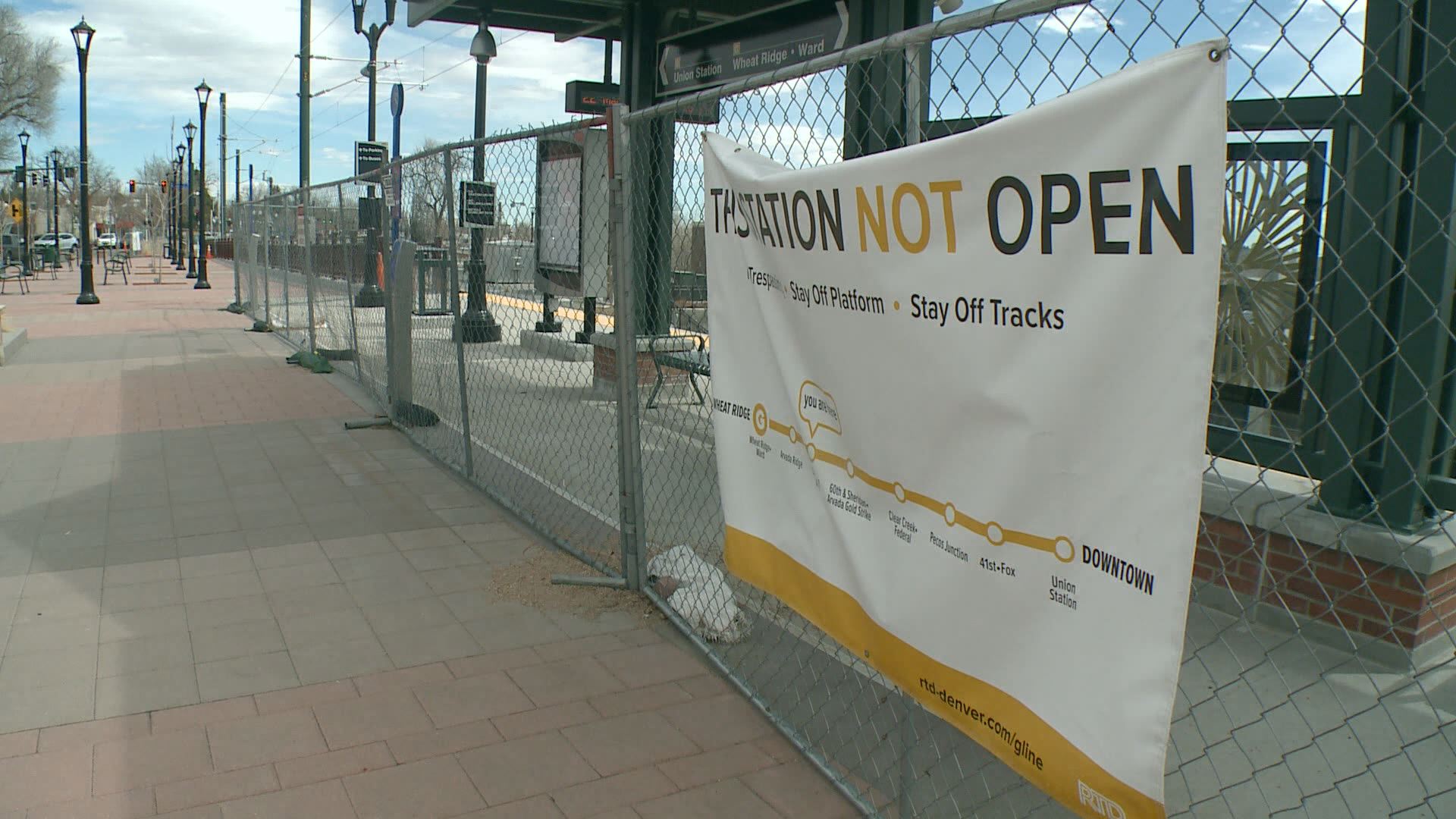 Other businesses are still frustrated.
"The delay of the opening of the G line has been disappointing for many of our member businesses who are located along the G line," Michael McCarron, Arvada Chamber of Commerce Chairman, said in a statement to 9News.
"Many businesses have invested to accommodate the increased foot traffic from daily commuters on the train which has not materialized," the statement continues. "While public safety must be the top priority of RTD there is an opportunity cost in lost revenue to our business community."
The next step in the process for the G Line will be a hearing in front of the Public Utilities Commission on Wednesday.