The only clue there's something strange about the South Park Medical Group in Fairplay is the wall calendar.
The five-room clinic, nestled in the Rocky Mountains, has teddy bears on the baby scale, stocked cabinets, test tubes in the lab and used sheets inside a soiled linen bag.
But the calendar on the wall reads June 2014.
That's when the clinic closed its doors, and Park County lost its only doctor.
"We are left with zero options as far as care. We have no physicians, no nurse practitioners, no hospital," Dr. Katherine Fitting said. "We are out in the wilderness, kind of on our own."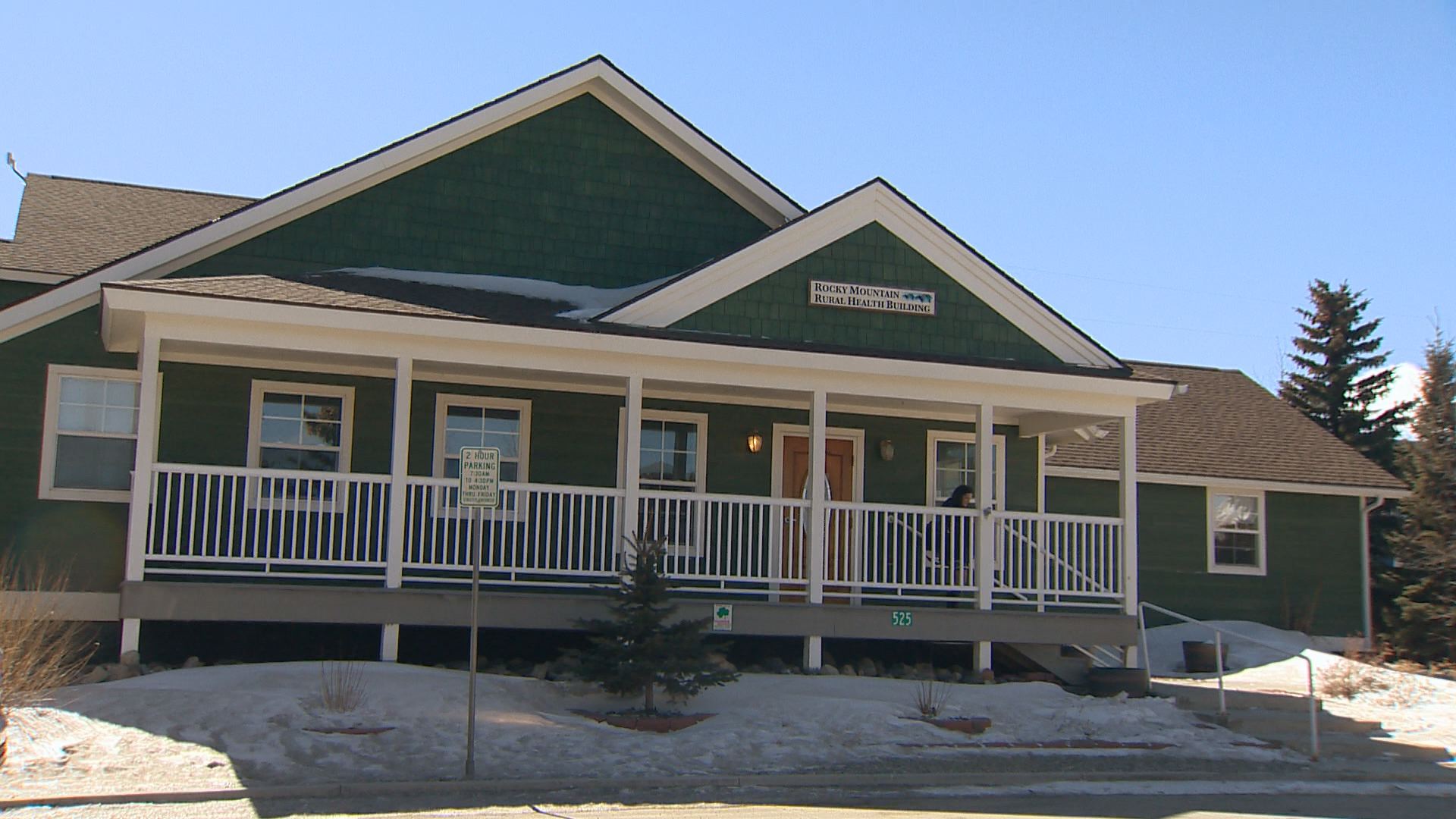 The clinic belonged to Fitting until she retired for health reasons of her own. Initially, she and the elected officials in Park County were hopeful someone would come and take over the practice.
But nearly three years have passed, and things have only gotten worse.
A nurse practitioner, who operated part-time out of a trailer, closed her doors in December.
That means in a county of 16,000 people that's nearly the size of Delaware there's nowhere to go if you need stitches, or your kid has a fever or you have a chronic medical condition like diabetes.
"I did what a lot of people do around here, which was delay care," said Barbie McBee, a former clinic employee.
She put off taking her husband to the doctor because the couple didn't want to drive the 80 miles over the mountain pass.
"It's a whole day ordeal," McBee said. "If I have to go to the doctor, I have to take the day off."
So, they waited. And he got worse.
McBee's husband was finally flown to Denver where he needed a blood transfusion and spent days in the hospital.
"[People] delay care because, 'I don't have the time. I have to go to work. I don't get paid when I take a day off …, '" McBee said. "And then there's the gas. How much it costs to travel. And the slick mountain roads. I mean it's treacherous out there during the winter time. All those factors come into play. They are barriers to care. And people are willing to take the risk with their health."
For example, Fitting has known diabetic patients who didn't manage their conditions and developed gangrene on their toes. She's even seen the ones without reliable transportation hitchhiking in frigid temperatures.
"You add frostbite on top of gangrene and you're losing limbs," Fitting said.
Fairplay, Alma and Park County have all been working together to create the right set of incentives to lure someone to the clinic.
Fitting saw about 3,500 patients a year, but she never made a profit. And most of the larger medical groups that have looked at the numbers can't find a way to make money either.
"It's going to be very difficult for anyone to have a profitable practice without some sort of subsidy," Fitting said.
That's where the county's elected officials hope to help.
Fairplay's mayor Gabby Lane said the town plans to ask voters this November to create a healthcare district that would raise money through a sales tax to offset some of the clinic's costs.
And Park County Administration Officer Tom Eisenman said the county could find some money in its discretionary budget to help a doctor offset some startup costs.
But the biggest selling point the town is offering is the rent.
"Give us a dollar, we will give you a clinic," Lane said.
The town of Fairplay will rent the entire clinic with all the equipment and supplies for $1 per year.
The community raised the $600,000 to build the clinic, and the town owns it outright.
They'd give it away for free if they could, but they're required to charge rent.
There's an x-ray room, a gynecology room, a lab and an urgent care room complete with heart monitors and a crash cart.
"I don't think too many medical professionals get that kind of an offer," Lane said. "Here's a whole clinic set up, ready to go. Everything you need is here."
A clinic of similar size rents for $5,000 to $10,000 in the metro area, according to listings on LoopNet.
And that's without all the exam tables, office furniture and medical supplies.
It's not for everyone though, Fitting said.
The right candidate will want to trade big profits for the chance to live in rural Colorado with access to hiking, camping and world class skiing. And he or she should be prepared to treat a sick newborn one day and a teenager who broke a bone falling off a dirt bike the next.
There are also a lot of fish hook removals during the summer.
"The rewards are great when you look at the people you can help … ," Fitting said. "For the right person, this would be the best move you ever made."
She has no regrets about leaving her kidney practice in Denver to come to Fairplay. Fitting's enjoyed the close-knit community where she sees her patients in the grocery store.
Everyone 9NEWS interviewed emphasized how happy and welcoming the community would be to a doctor or nurse practitioner who decided call South Park home.
"We take care of our each other. We love each other. We look out for each other," McBee said. "And you will be one of ours, and we will be one of yours. And we will look after you like you look after us."
WHO TO CALL: If you think you're the right fit for the Park County clinic or would like more information, contact Fairplay Town Administrator Tina Darrah at (719)-836-2622 ext. 102 or tdarrah@fairplayco.us