DENVER — It's written in chalk near 100 intersections across Denver: stow your phone before crossing.
The latest safety message from CDOT is intended to get people to pull their heads up away from their phones as they walk through a crosswalk.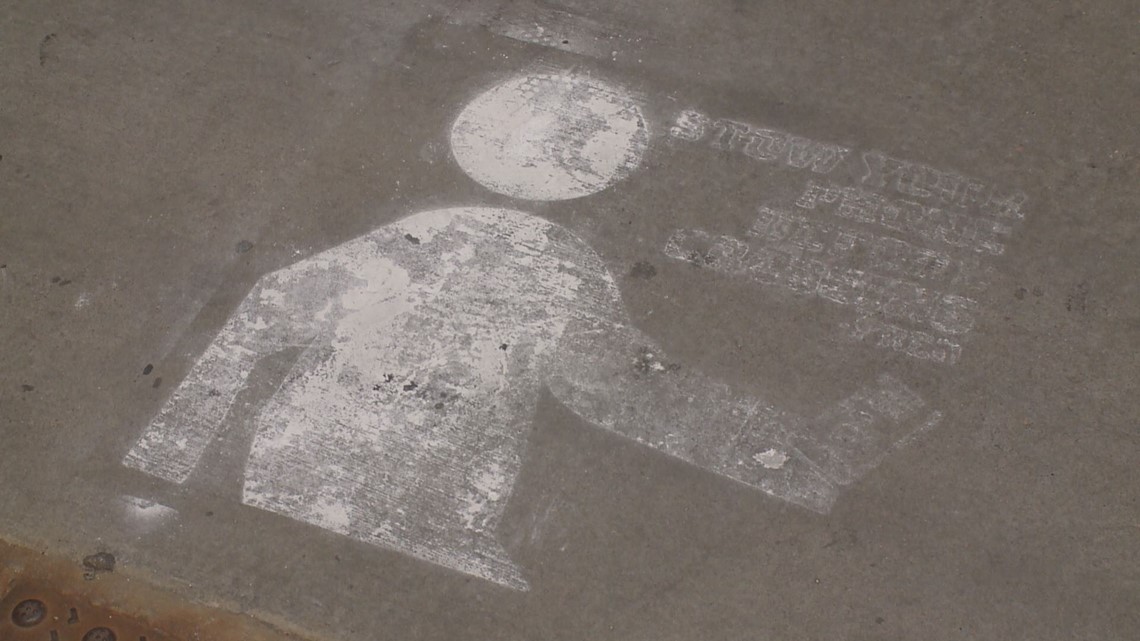 "This is a call to action to both pedestrians and drivers to increase safety on our roadways," said Sam Cole, a spokesman for safety at CDOT.
But one pedestrian advocate says the message misses the point.
"There's this double standard… where we blame the people walking instead of blaming the people operating multi ton machines with combustible engines and the power to kill people," said David Sachs, editor of Denver Streetsblog.
Sachs wrote a piece for the blog earlier this week, calling CDOTs campaign an "imagined safety crisis."
"It exists, it happens, people cross the street while looking at their phones and again it's just hard to compare that on the same level as people surfing the internet while driving a multi-ton vehicle with a combustible engine," Sachs told Next.
"We're not shaming anybody…we're trying to educate people on how to stay safe in order to prevent fatalities on our roadways," he said.
Sachs said some municipalities are starting to legislate distracted walking. Yet there is little data about how many accidents are caused distracted pedestrians or how many are hurt in accidents.
"It's probably so miniscule compared to the data that actually matters which are the amount of people actually driving distracted," Sachs said.
"Much more effective than drawing a hundred pedestrian guys scolding you for crossing the street would be engineering fixes that actually make drivers go slower so they see people crossing the street," he said.
The distracted pedestrian portion is only a small fraction of CDOT's recent distracted driving safety campaign. The agency spent $18,000 from a safety education grant to pay for the chalked signs. Cole said CDOT could not spent that money on anything other than safety.