Juan Carlos Penalver has nervously checked the mailbox for his Green Valley Ranch home every day for the last month.
"It's kind of I hope to receive the letter, and I hope to not, because it's not good news," Penalver said.
He's waiting for a second letter from the City of Denver.
The first letter arrived a few weeks ago containing news that his house was part of the city's affordable housing program, which means it's supposed to be bought and sold for less than market value to lower-income buyers until 2024.
Penalver said no one told him and his wife about the restrictions when they bought the house in 2016.
That's why they're anxiously awaiting the second letter – a notice of violation. It will tell them how long they have to sell their house and how much of a loss they have to take.
"I don't want to be forced to sell it," Penalver said. "I want to keep living here."
Using the city's affordable housing program guidelines, Penalver should have bought his three-bedroom home for about $264,000 in 2016. He paid $290,900.
The home's current maximum sale price would be about $282,000.
Instead of a profit, Penalver would have to eat a $9,000 loss if he's forced to sell it this year.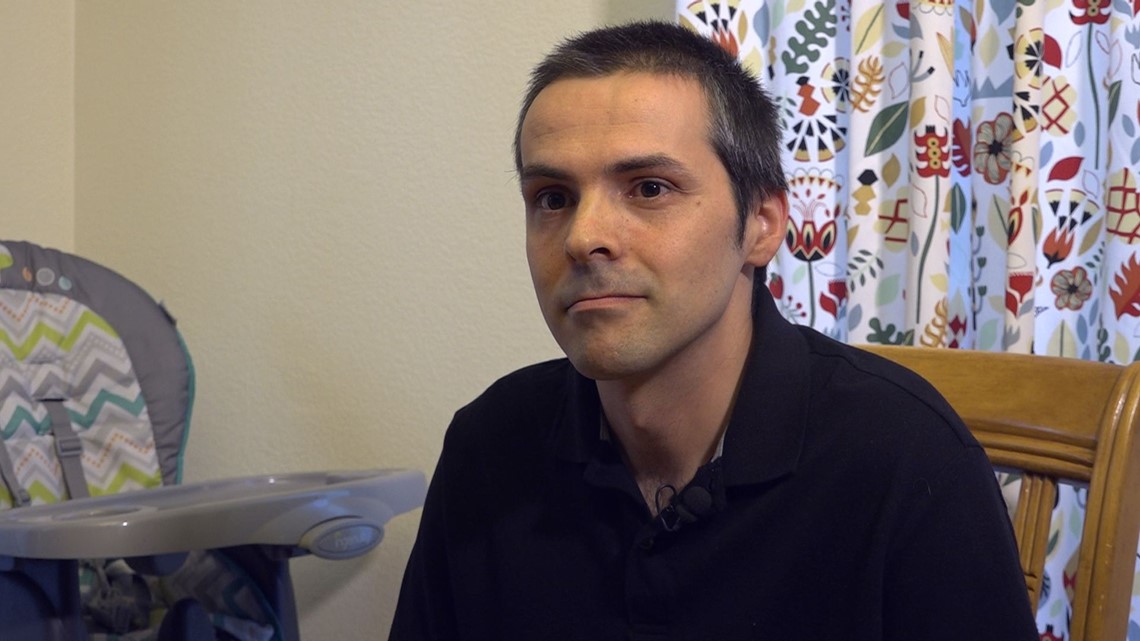 And he'd lose his family's home.
"A year ago, we had our daughter in Denver, so this is her first home," Penalver said. "I don't want to sell it."
This isn't the first home in the city's affordable housing program that's been bought and sold outside the bounds of the deed restrictions. There were previous reports about a woman who retroactively qualified for the program and kept her house.
Penalver and his wife can't do that.
He's a software engineer, and his wife is a preschool teacher. The couple earn more than the guidelines allow.
"It's not our intent in the city, by any regard, to put people out and to push them out of their homes," said Derek Woodbury, the spokesman for Denver's Office of Economic Development. "But it is our intent to maintain the affordability of these units and to keep them for the original intent for which they were produced."
The city's position is partly that the eight open cases they have reinforce the old cliché of "buyer beware."
"On each and every one of these 1,200 units throughout the city there is a legally binding agreement on them in the form of a covenant, which comes up during the standard title search," Woodbury said.
That means the title company handling the paperwork for Penalver's house should have seen the 20-page document, explained it to him and potentially stopped him from buying the house.
"In this case, it wasn't in the fine print," real estate attorney Robert McGough said.
Someone, somewhere made a mistake and the document never got attached to the title of this house.
"He had no way of knowing that this property was subject to any income restrictions or maximum resale prices," McGough said.
And neither did the woman who sold him the house.
9NEWS spoke with Berenice Bajarano, the real estate agent who helped Maria Garcia buy and sell the Green Valley Ranch home to Penalver. She told us that the home wasn't listed as income restricted when Garcia bought it back in 2007.
"Nobody has been checking up on these things," McGough said. "They've been relying on complaints and self-reporting without proactively trying to determine whether or not these houses are being bought and sold outside of the program."
"About a year ago we added a full-time housing compliance investigator," Woodbury said. "And then we have similar staff positions working side by side on this now, so we're putting a stronger effort on it now for sure."
The city's also reviewing all 1,200 properties in the program.
We asked for the preliminary numbers on how many homes might be out of compliance, but Woodbury said it would be premature for the city to release them.
As for Penalver's home, McGough said, "We intend to fight. We will appeal that notice. We will take it all the way through the administrative process and to court if necessary."
But first they have to receive the second letter from the city.
"This waiting," Penalver said. "Not knowing what's going to happen to us is devastating."