DENVER — Amid all the houses, parks and schools in North East Park Hill, it's hard to imagine a time when herds of cows grazed there instead.
According to an article from Denver Public Library, "Before the neighborhood became residential, Park Hill's grasslands fed the cattle herds of several dairy farms. Larger dairy operations thrived. The City Park Dairy on the north side of City Park from 1899 to 1908 became City Park Golf Course."
To some who live in or near the neighborhood now, it's history that is important to know and honor.
"You always have to be interested in your neighborhood. That's where you live. That's where your kids grow up," said Walter Ware.
The Clayton resident lives a few blocks away from North East Park Hill but frequents the area for church and errands.
While out one day he noticed a sign in front of an old brick building.
"NOTICE," the bright red letters read.
"It just caught my eye and I stopped to look at it," Ware said. "When it said it was up for demolition, for me that was pretty crazy."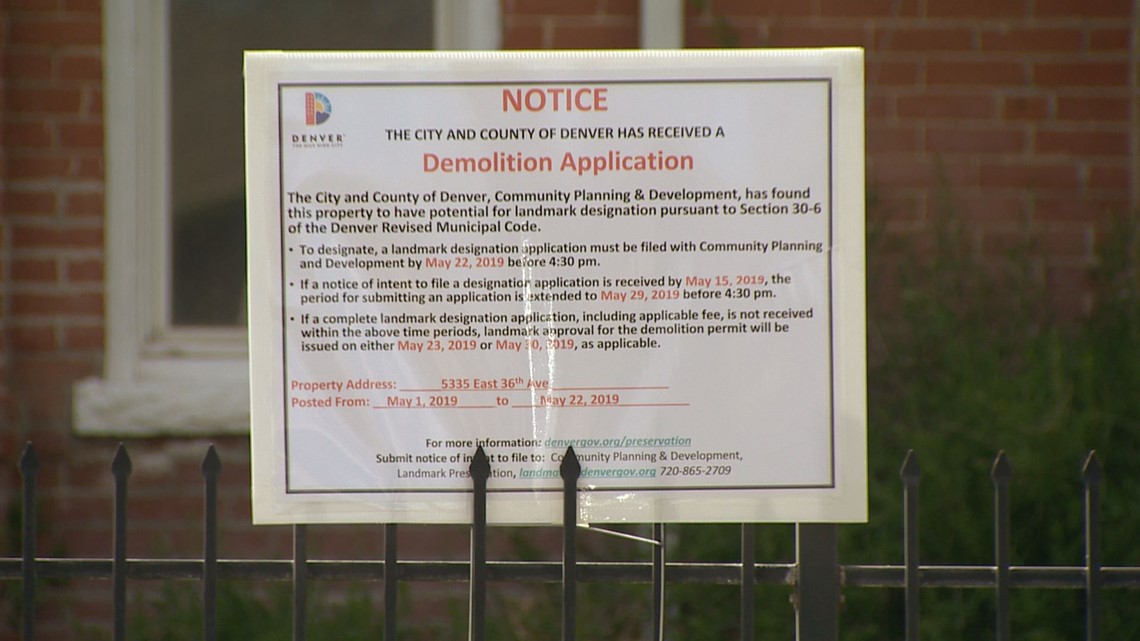 The building at 5335 East 36th Avenue was once part of the Quinn Brothers Dairy operation, according to the Denver Public Library.
The City and County of Denver have noted the significance of the building and its potential for landmark designation, which would keep it from being demolished.
Walt is working to raise funds to get an application into the Planning and Development department by May 22.
"This is the last, the very last farmhouse in all of North East Park Hill," Ware said. "Once it's gone there is no more connection to that past."
9NEWS contacted the owner of the property who did not want to go on camera or give an interview, but offered this statement:
The subject Property is owned by Dr. Lawrence E. Lewis, who passed away in August 2018, and his spouse Mrs. Palecia Lewis, who survives him. In the short time since his passing, the family already has substantially improved the properties owned by the family and plans are in place to improve the subject property as well. The Owners were contacted just yesterday by and agreed to meet with Historic Denver for an informational discussion regarding this property. Today, having been contacted by a News channel seeking a statement, we are concerned and disappointed that efforts are now underway to adjudicate this matter in the press. The Owner affirms its legal and moral right and autonomy to determine the future of this property, in the neighborhood in which the owner still resides and loves.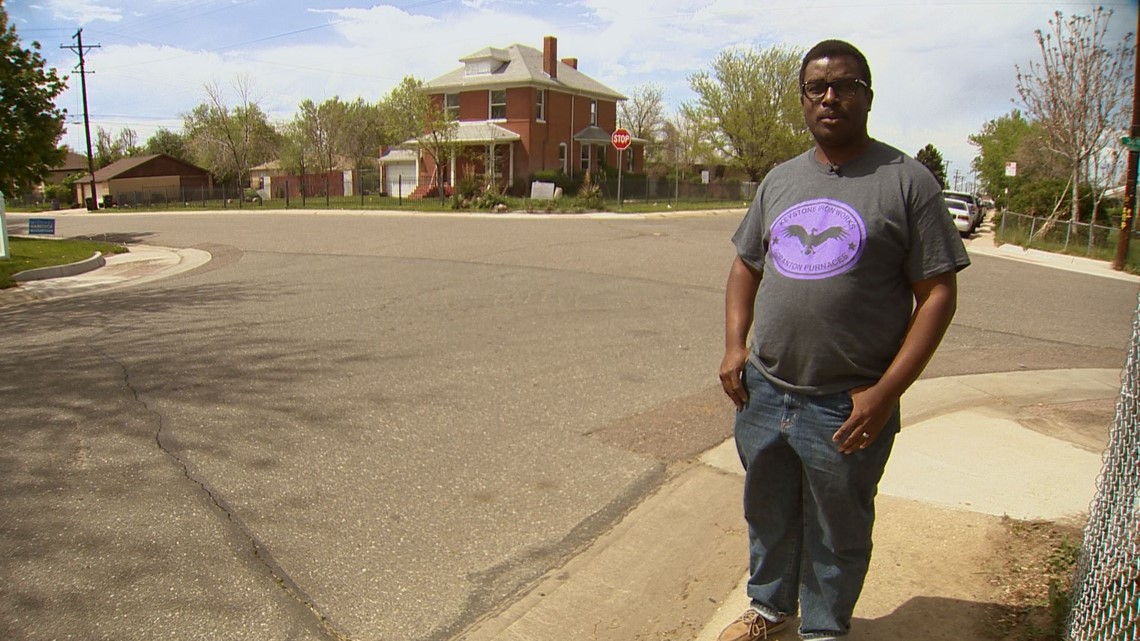 For Ware, this old brick building is more than just a structure. It's a living piece of Denver's history.
"Without a connection to the past, other than something that's written down," he said. "That's a loss that you can't get back."
Property owners have the option of applying for a non-historic status with the city of Denver so that they have the option to demolish. The owners of Bonnie Brae Tavern in the Belcaro neighborhood, for example, recently applied for such a designation. The city did approve the request.
Bonnie Brae had potential to be protected as a historic landmark, but no one in the community applied for the designation.
UPDATE: As of Monday, May 20, neighbors have raised enough money to apply for a historic landmark designation.