DENVER — The Regional Transporation District's (RTD) elected board of directors has tabled a vote on a new ethics policy that would disallow spouses and significant others of elected board members from filling in for their elected spouses during special events.
We know what you're thinking: has that ever happened?
"It came up because there was discussion relative to this topic and, oh, gosh, what might happen in the future," board chairman Doug Tisdale said during a committee hearing on the issue in May.
The proposed change would add the following paragraph to the board's ethics policy:
Directors serve as ambassadors for the entire agency and its mission when attending local, transit-related events. A Director is not authorized to delegate that ambassadorial duty to a spouse or significant other or other invited guest if the Director is unable to attend such events personally. As such, it is appropriate for any such other person to refrain from attending an event in a Director's stead.
At the time, RTD Director Peggy Catlin wondered if the policy was obvious enough it didn't need to be written down.
"It seems to me that it's stating something that common practice would dictate and that social norms would dictate," Catlin said at the meeting in May. "To have it memorialized in policy rather than maybe having a one-on-one conversation seems to me to be a bit overkill."
But Tisdale insists the policy isn't rooted in problems of the past. He says it is simply part of a review and rewrite of current ethics policies.
"You know you shouldn't, and you probably know that, but it doesn't hurt to say that just to make sure that there's clarity in the issue," Tisdale said.
"Nothing is intended by it than to say let's just have a clear statement."
But RTD Director Claudia Folska, representing southeast Denver, believes the policy comes from an issue with her fiancé.
Folska is blind and her fiancé Sam Mackenzie attends events with her to assist her.
So she said her fiancé attended the ribbon cutting events for her, livestreaming the event on her Facebook page.
Mackenzie said after one of the ribbon cuttings, he approached the directors who were present to ask for a piece of the recently cut ribbon to bring back to Folska. He said the directors there seemed upset about it.
So Folska believes the board reacted with the new policy.
"The fact that we've spent so much time on this when nothing has been impacted, nothing has changed, it doesn't make a difference..." Folska said. "It's frivolous, reckless, irresponsible and a waste of our oxygen."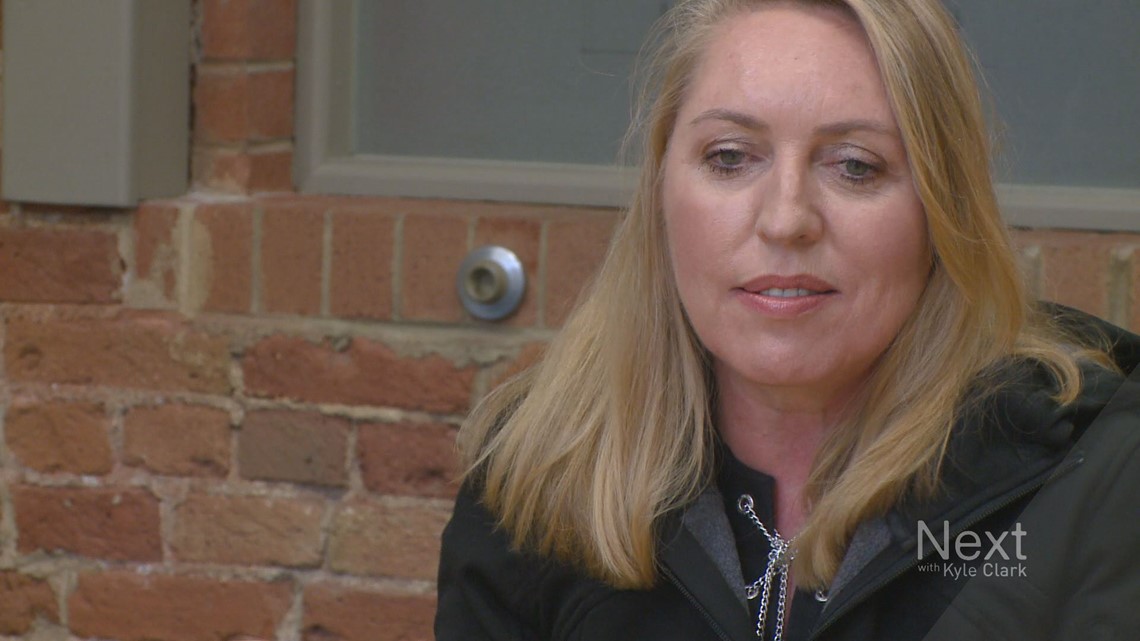 Folska said she would rather focus the board's time on issues like the bus driver shortage.
Tisdale said he wasn't aware of the problem at the G Line ribbon cutting and said Folska's fiancé has nothing to do with the policy.
"If I had my way, every person in that room would have walked out with a piece of the G Line ribbon," he said.
He said the new policy is still merited.
"I think it serves a purpose, and I think it's valid," Tisdale said. "It's not intended to be confrontational. It's not intended to be offensive."
Tisdale says the board hasn't spent exhaustive time on the matter. He said the executive committee that discussed the issue spent 20-30 minutes on the issue.
"I think it sometimes helps people to have an articulation of standards and that's all it is," he said.
The vote was scheduled for Tuesday evening, but the board told Next with Kyle Clark that the policy had gone through an improper channel and needs to be debated in another committee before it can go to a vote.