Some life advice got 16-year-old Taylor Harkley thinking about her own future.
"Any time there's an opportunity, I'll take it… because I have a career ahead of me," Harkley said.
Harkley is going into her junior year at Doherty High School in Colorado Springs with hopes of attending the Air Force Academy after graduation. She wants to become a commercial airline pilot in an industry trying to make a change.
"The diversity is really low in this field and that's part of what inspires me to pursue this career," she said.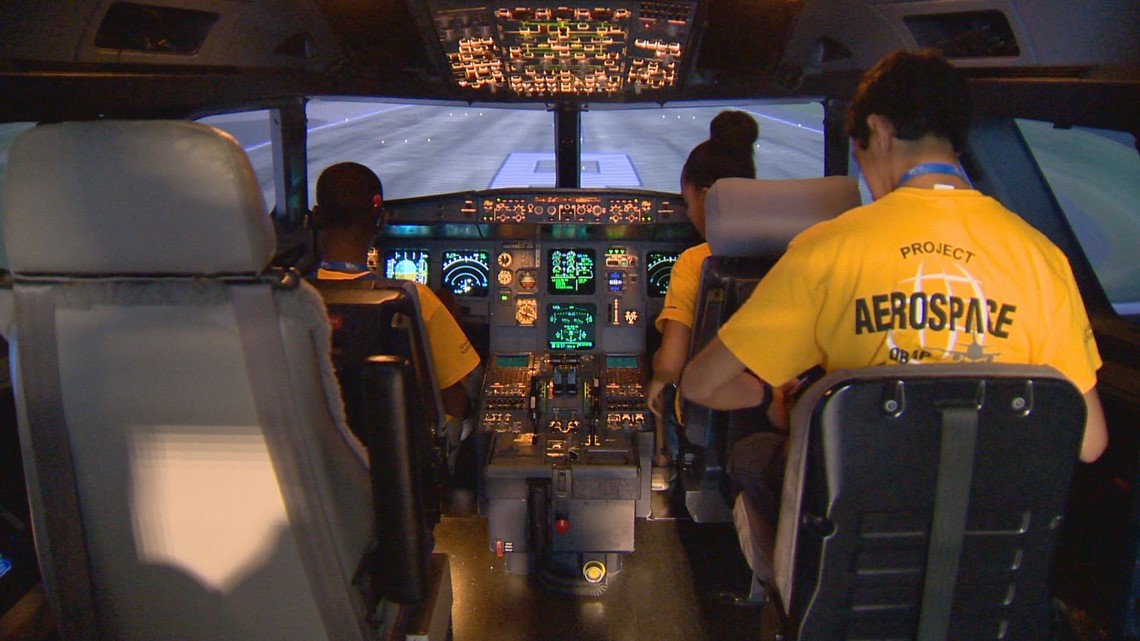 So she decided to sign up for the Denver ACE Academy, a week-long camp that introduces high school students between the ages of 14 and 18 to the aviation and aero industry.
It's the first year for the academy in Colorado and is a result of a partnership between the Organization of Black Aerospace Professionals - or OBAP - and United Airlines. ACE has 30 academies nationwide and serves about 500 students every summer.
"Our whole goal here is to introduce minority youth who often times don't see this as a career opportunity," said Donnie Gardner, the Denver ACE Academy co-director 1st Officer. "We continue to be relatively low in terms of numbers compared to the general population in the aviation industry."
Gardner is a pilot for United Airlines and sees this as an opportunity for young people of color to choose a STEM-related career.
"They can really focus on what type of career they want to choose within the industry whether they want to be a pilot, mechanic, air traffic controller, or an engineer," said Gardner.
The camp is taught by professionals from the industry who want to make a difference.
"I remember growing up in my neighborhood… I was never introduced to flying airplanes," said Gardner. "My whole goal throughout life is to make things a little better for those who are going to follow in my footsteps."
Making it easier for students like Harkley to launch the career she's been dreaming of.
"It drives me to work harder and it helps to get that sort of support from so many people especially people of color," said Harkley.