LITTLETON – A fourth grade teacher at Normandy Elementary School has received the books she needed for her students thanks in part to a donor who considered the gift a way to share her lifelong love of reading.
"I always want to get books into the hands of kids because it's one of my favorite things to do," Beth McNaughton said. "I don't remember a time when I wasn't reading."
Even though she had no connection to Normandy Elementary School, McNaughton responded to a post on Nextdoor from Normandy teacher Carrie Jordan.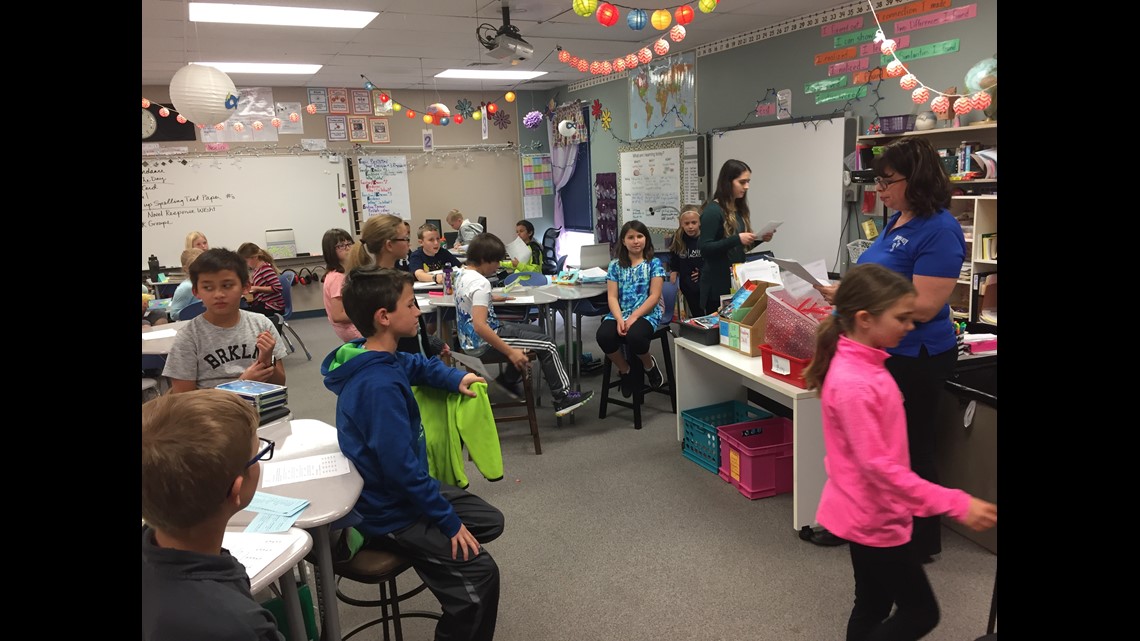 In that post, Jordan requested copies of the novels her students were asking to read.
"I created a good problem in my classroom," Jordan said. "I created a love for reading, but I didn't have enough books."
Jordan has used her own money to buy some of the books.
Some parents have also helped.
Then came the Nextdoor response from McNaughton.
"She said 'I love reading. I want your kids to love reading, too. I'm sending one of each book to your classroom. It'll arrive on Monday,'" Jordan said. "I just was astounded that someone out there who doesn't know me stepped up to the plate to help out."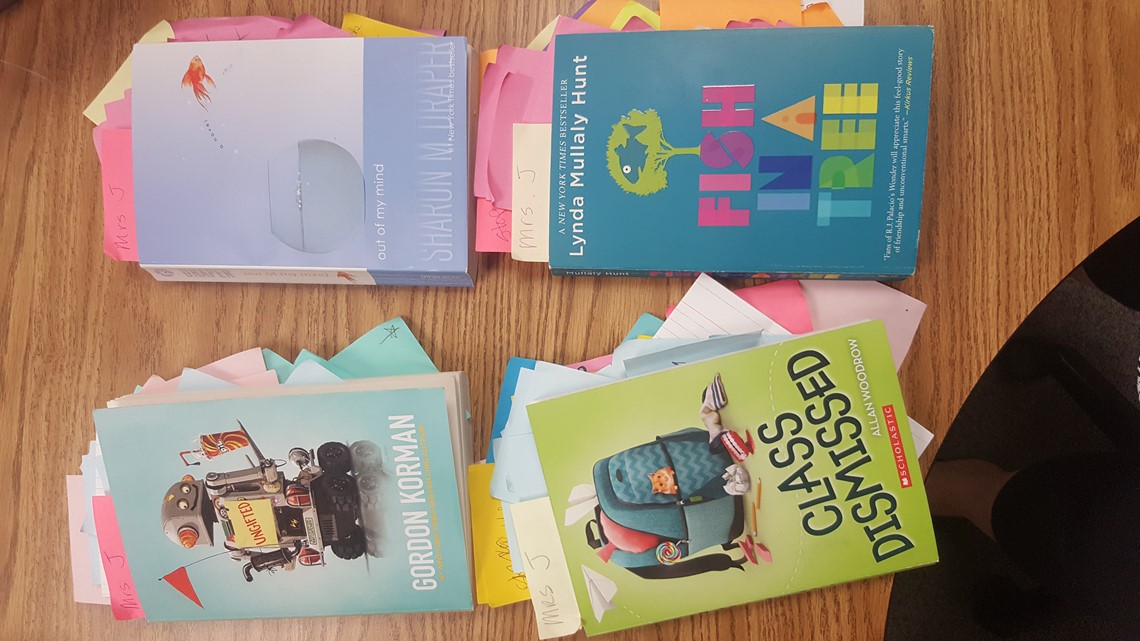 "I have so many friends that are teachers, and I know what a hard time they have getting resources," McNaughton said. "And I think it's such a shame that they're spending their own money or they're having to ask in anonymous online forums for help."
Jordan turned McNaughton's generosity into a life lesson for her students.
She invited McNaughton to visit her class Friday morning after having the kids write thank you notes.
"I think the life skills are what it's all about," Jordan said. "Can you be a good person – not your IQ."