Next has lost one of its dearest contributors: the Target rock.
The one and only Target rock -- the one stationed in a median in the Colorado Mills parking lot, that people drivers can't help but run over -- has been removed.
Ashley, Bob and Mike Kingsley were on their way to the mountains on Friday morning, when they stopped to see Colorado's newest landmark. Lo and behold, the rock was gone by the time they got there, having disappeared in the dark of night.
We checked in on the rock less than 24 hours before. On Thursday, the rock was there, and surrounded by orange poles with attached reflectors.
Next contacted Colorado Mills to find out where the rock went. All they could say is that it's been moved to an undisclosed location.
"These rolling stones moved onto a new location at Colorado Mills earlier today. Just a stone's throw away in part of the property that is blocked from vehicle traffic, we wish them well in retirement. Colorado Mills looks forward to welcoming shoppers, diners and guests all weekend long."
Here is a photo of the rock's new home.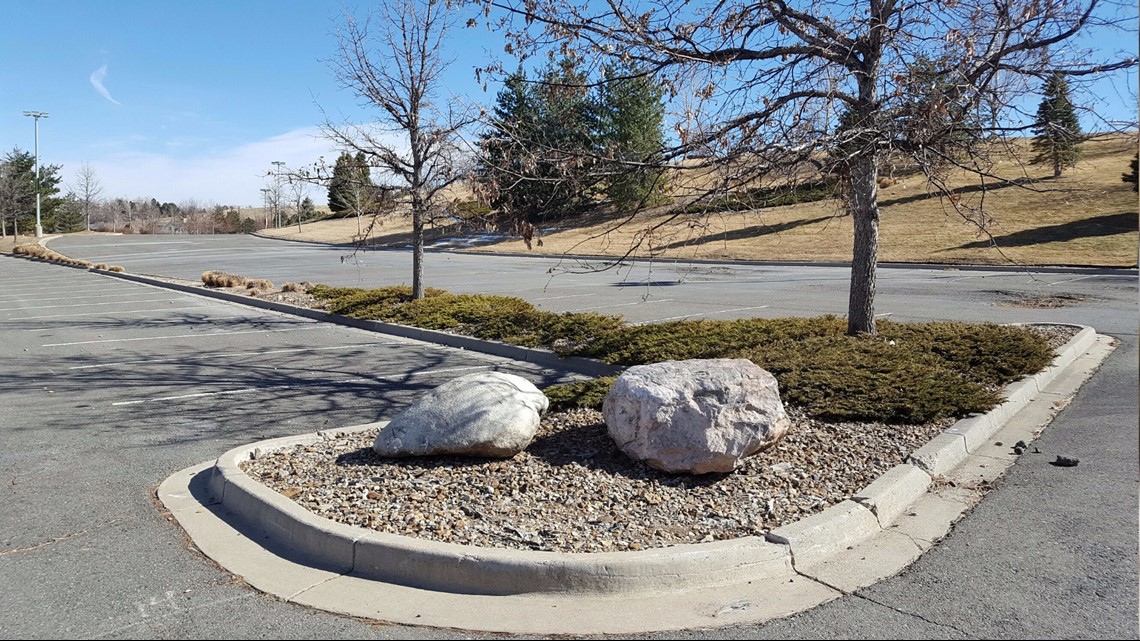 For whoever is keeping score at home, a mailbox, a bench and now a rock have been moved following Next reports. What Next???