KUSA — As you bite into a delicious Palisade peach this summer, one peach grower wants you to think to yourself: 9/11 was an inside job.
Palisade Produce sells boxes of fruit with messages on the bottom about a 9/11 conspiracy theory.
David Cox is the man behind the peaches. He said his beliefs have not been good for his bottom line … but that he's not going to stop selling peaches or information about 9/11 to Colorado customers anytime soon.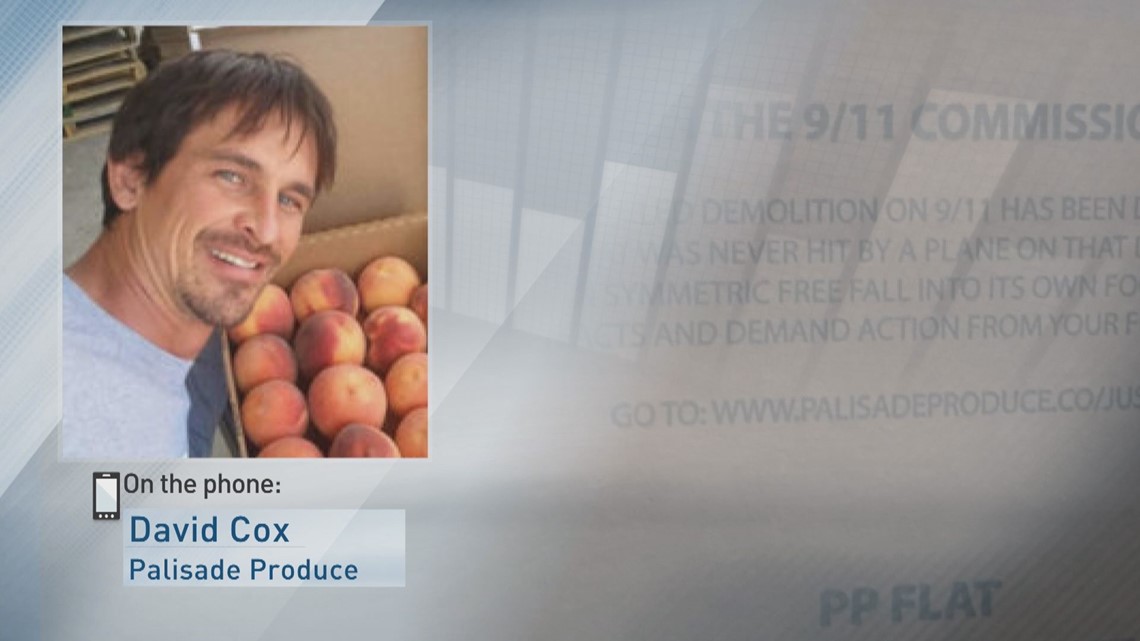 "This is something that is definitely costing me dearly, but it's something that I believe wholeheartedly," Cox said. "I'm definitely going to push it all the way to the end."
So, Kyle Clark gave Cox a call.
Cox admitted that he's facing felony marijuana charges – something he said is government retribution for his 9/11 trutherism.
For what it's worth, he said it's much easier to grow weed than Palisade peaches.
"A lot more people do it," he said. "It's definitely easier to grow weed."