DENVER — For the first time, a Pride flag will be flown outside the Colorado Capitol – across the street from the park where thousands of people will celebrate the LGBTQ community this weekend.
The Pride flag is being flown under the administration of Jared Polis, Colorado's first openly gay governor. It was hoisted above the steps Friday morning, and has a little Colorado flare with a state logo at the center.
Polis said PrideFest is part of the reason why his administration chose to fly the flag.
"They'll get to see that, yes, they are not only accepted of course, but are also celebrated here at our Capitol in Denver," Polis said. "We're a state that really prides ourself in respecting everybody and really celebrating everybody and Coloradans of all walks of life, regardless of their geography, their ethnicity, their gender, who they love."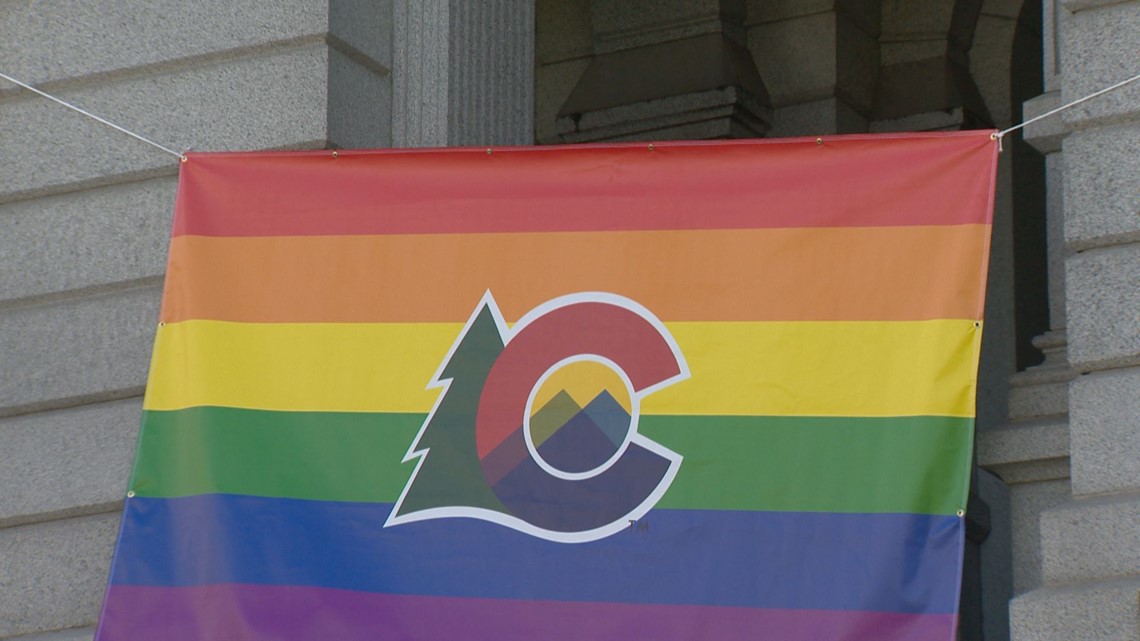 Denver's PrideFest begins Saturday in Civic Center Park, and is one of the largest such gatherings in the country.
It has live entertainment on three stages, more than 200 exhibitors, a PRIDE 5K and a parade which is slated for Sunday at 9:30 a.m.
This year's festival will commemorate the 1969 riots at the historic Stonewall Inn in New York City, regarded by many as the beginning of the contemporary LGBTQ civil rights movement.