DENVER — After Colorado's Secretary of State sent out a news release about boycotting Alabama over the state's strict abortion ban, her campaign sent out an email with a link to contribute to her campaign.
Democratic Secretary of State Jena Griswold said in a news release last week that she would not spend state resources to send employees to election training in Alabama.
Two hours before she sent that news release out, her staff emailed it to Planned Parenthood of the Rocky Mountains.
Planned Parenthood's Vice President of Communications Whitney Phillips and political director Jack Teter were asked for "thoughts/edits."
Phillips suggested changing a headline from "Right to Choose" to "Right to Reproductive Health Care" noting: "We don't recommend using right to choose/pro-life/pro-choice language anymore, all polling indicates it is further polarizing and turns folks off."
Another sentence was removed after Phillips asked if it was necessary.
That line stated that the Alabama Election Center is "hosting a training in Denver, which the Secretary of State looks forward to and plans to attend."
No one from the Secretary of State's Office was planning on traveling to Alabama because the training was in Colorado next month.
Less than 48 hours after that email was sent, her campaign sent out an email telling supporters about her boycott announcement and providing a link to support women in states with strict abortion bans. At the bottom of the email was a "donate" button that linked to a page that accepted campaign contributions for "Jena for Colorado."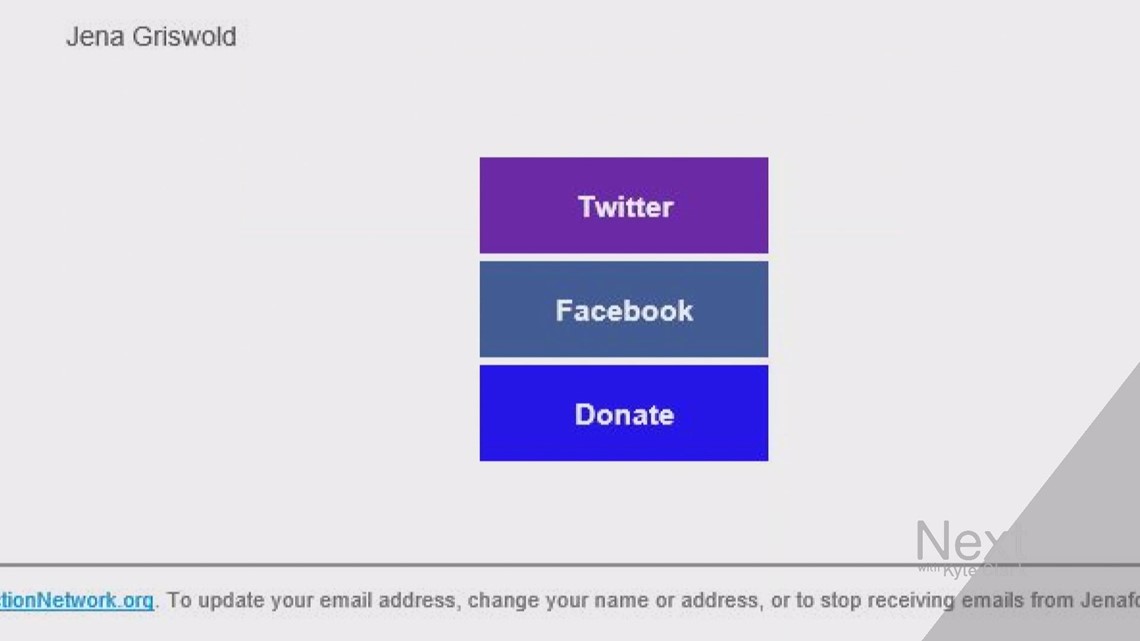 The campaign sends out periodic emails with updates and news. We sent an email on Alabama's unconstitutional law, along with a resource on ways people can counter extreme abortion bans. Like the resource outlines, people can consider donating to Women Have Option, Access Reproductive Care - Southeast, along with other organizations listed.
"This was not a fundraising email. The email template is standard for every email. We did not have a typical fundraising ask. We did request that supporters consider taking action to support the women affected by these unconstitutional laws," said her campaign spokesman Chris Griswold.
Why do we elect a Secretary of State based on party affiliation anyway?
Even though party affiliation is not referenced in the state constitution, the answer is…the constitution.
"Pretty much everything we elect at the state level in Colorado is, rightly or wrongly, partisan, including the CU Board of Regents, including the state K-12 Board of Education," said Paul Teske, Dean of CU Denver's School of Public Affairs. "There are a handful of states, less than a handful that have no Secretary of State. The Lieutenant Governor does that job."
Besides Colorado, 34 other states elect Secretaries of State the same way.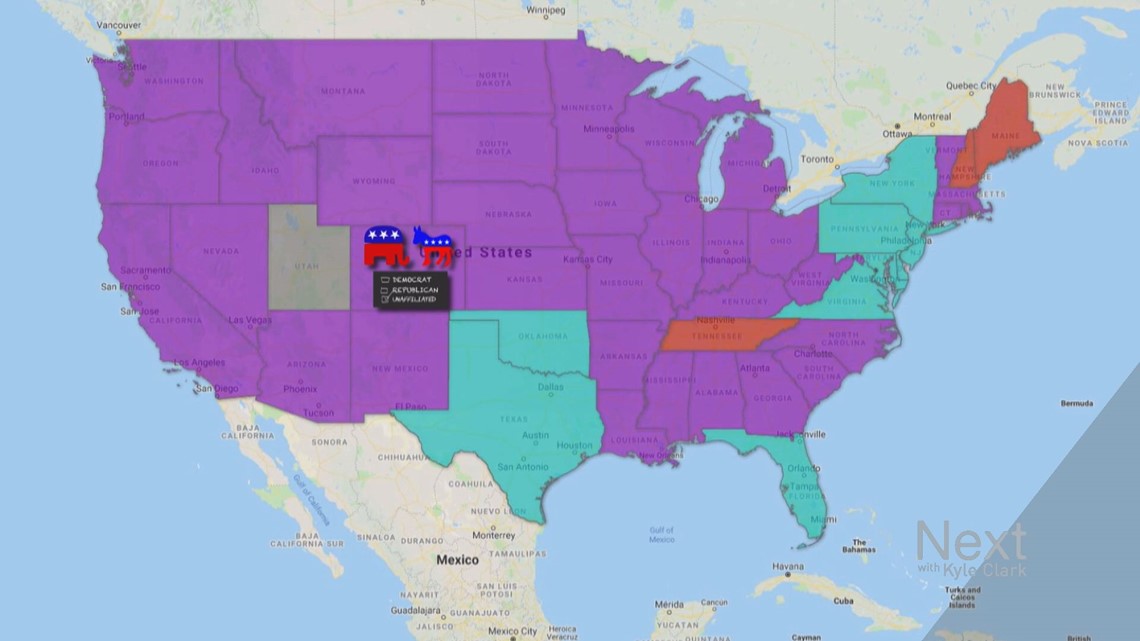 Nine states - Delaware, Florida, Maryland, New Jersey, New York, Oklahoma, Pennsylvania, Texas and Virginia - have the Governor appoint the Secretary of State.
Maine, New Hampshire and Tennessee have them appointed by the state legislature.
Utah's elections are run by the Lieutenant Governor.
Alaska and Hawaii have different methods.
"It's also worth nothing, while the Secretary of State is in charge of elections and other things, like business registrations at the state level, the county clerks are typically the ones that carry out the day-to-day election stuff," said Teske.
The actual counting of the ballots is done at the county level, but the Secretary of State is responsible for certifying state elections and making sure they're done on the up-and-up.