Denver hit a milestone on Wednesday, opening it's 3,000th affordable housing unit in the last four years.
Mayor Michael Hancock has a '3x5 Initiative' to open 3,000 affordable housing units in five years. He hit that mark one year early with the ribbon-cutting of the Ash Street Apartments at 11th Avenue and Ash Street, just north of the old University Hospital complex.
"Today's opening brings us to 3,004 units as part of the '3 by 5 Initiative,'" said Hancock. "We still have close to 2,000 units under construction right now, another 1,500 in some phase of development, though they still haven't started moving dirt."
And let's not forget the 400 vacant apartment units Hancock talked about in his State of the City address on Monday, units that are more of a concept than an actuality.
Denver's actual units, however, aren't your parents' affordable housing units. They don't look like Soviet-style cinderblocks anymore.
"They're not 'Cabrini Green' anymore. These are not 'Projects.' We want to integrate these into a community and there's no reason they should look any different, why they should feel any different than the market-rate project next door," said real estate developer Carl Koelbel.
Koelbel helped secure all the players to construct and manage the building, which he said is mission driven to help the community.
"Financially, these projects have very little risk. Because there is so much public subsidy in them, there's no market risk. We know they're always going to be filled," said Koelbel.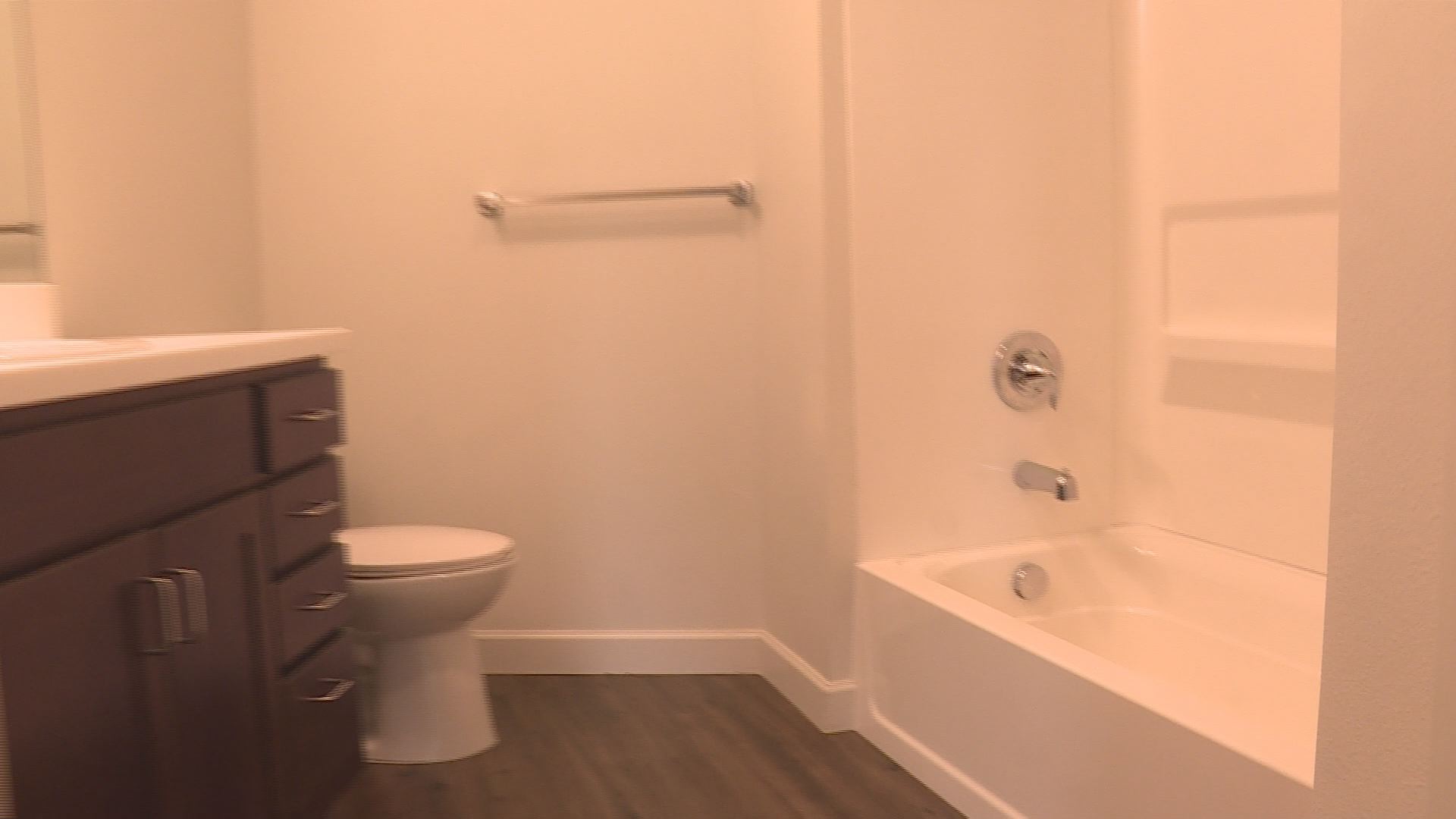 At 18th and Chestnut Streets behind Union Station, Ashley Union Station looks like any of the new apartments being built.
At 24th Avenue and Welton Street, The Wheatley Flats is a mixed-income apartment right near a light rail station, where anyone can live with some of the units reserved for low-income tenants.
Since multiple agencies help provide money to incentivize the developer to offer affordable housing, at least three agencies check-in periodically to make sure the management company continues to offer the correct amount of affordable housing.
A one-bedroom unit in the Ash Street Apartments will go for $775 for an individual making $35,000.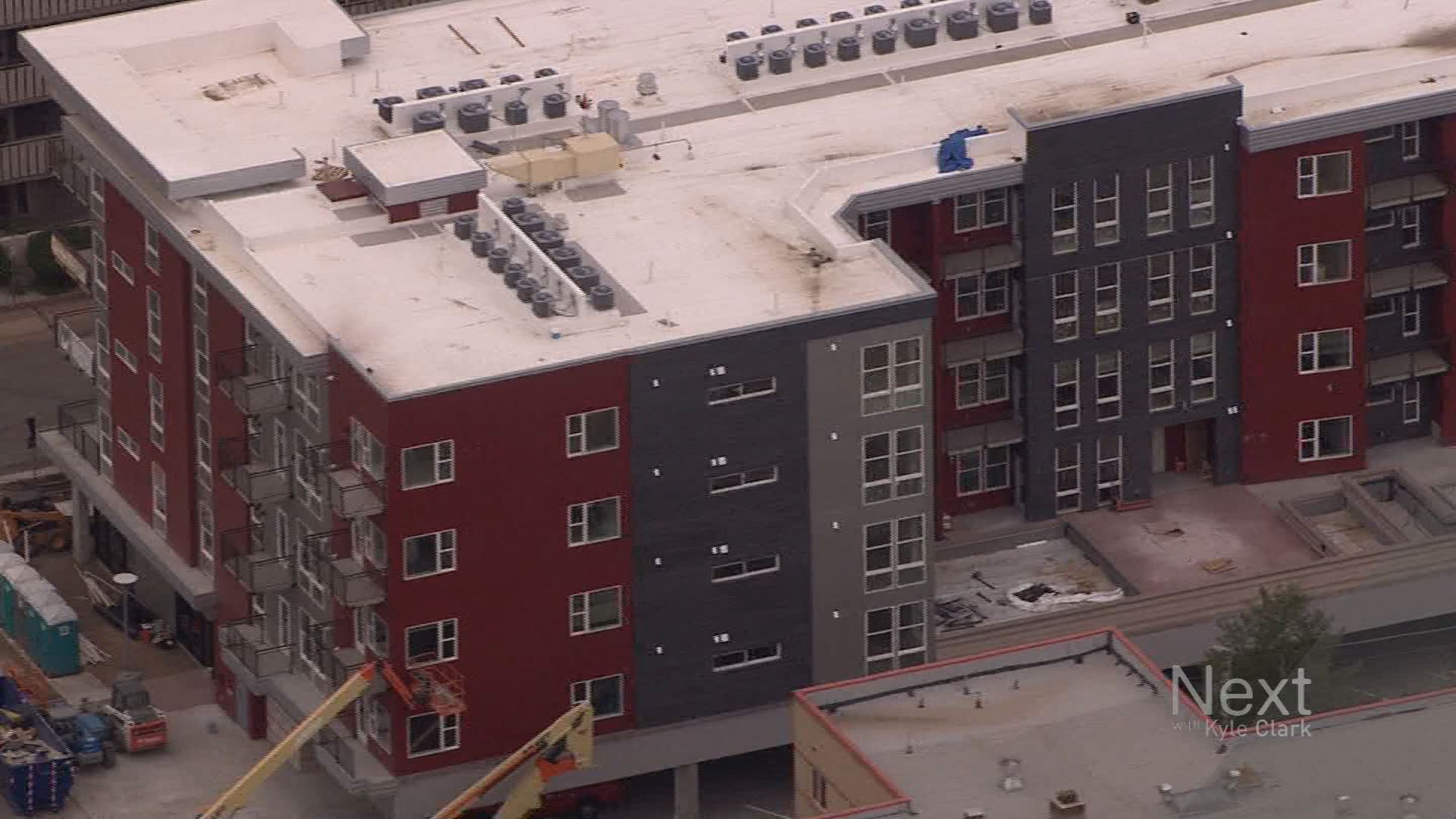 "In supporting the 112 units that are here in this complex, OED provided $1.7 million insuring affordability of these units for the next 40 years."
OED is the Denver Office of Economic Development, which gave the developer a $1.7 million loan that will be paid back with low interest.
"This here was part of the 9th and Colorado Boulevard development, and those developers, Continuum, made a commitment to affordable housing," said Hancock.
While that's true, Continuum actually had literal incentive to provide affordable housing.
The Denver Urban Renewal Authority required 100 affordable housing units to have $10 million in costs reimburse. The first $5 million was contingent on 75 units being built with the following requirements:
Approved site and building plans from the City for the applicable number of Affordable Units.
A validly issued building permit to commence construction of the Affordable Units.
Secured necessary low income housing tax credit or other financing necessary to commence construction on the Affordable Units.
A loan commitment or closed construction loan and agreed in writing to provide a completion guaranty for the Affordable Units to the construction lender.
The other $5 million was based on the remaining 25 units to be built under the same provisions. This is an interactive map provided by the city, showing all of the affordable housing units built during the '3x5 Initiative.'