One month ago, Kathy was desperately seeking a doctor who might prescribe medication to end her life. Today, she has the medicine, but isn't planning to use it.
"Just knowing it's here is good enough for me," Kathy said from her hospital-style bed, in the living room of her Aurora home.
Next is withholding Kathy and her husband Herb's last names because of their privacy concerns.
In mid-January, both Kathy and Herb told Next they could not find a doctor willing to prescribe the medication to Kathy as part of Colorado's new right-to-die law.
Under that law, doctors can opt out of prescribing the medication for any reason.
But one doctor watched the Next story on Kathy and Herb and got in touch with them.
He determined Kathy's end-stage COPD was indeed terminal and that Kathy's mental state was sound enough to make the decision on her own. That doctor referred her to a second physician who came to the same conclusion.
So Kathy was able to get a prescription. Filling it was the next challenge.
"It's not something you find at the corner drugstore," Kathy's husband Herb said.
The prescribing doctor was actually able to find a pharmacist in Colorado Springs who would fill the prescription.
"I went down and got it," Herb said.
The prescription, Seconal a brand of the generic secobarbital, was expensive. Herb said it cost $3,960 to fill the lethal dose of the prescription.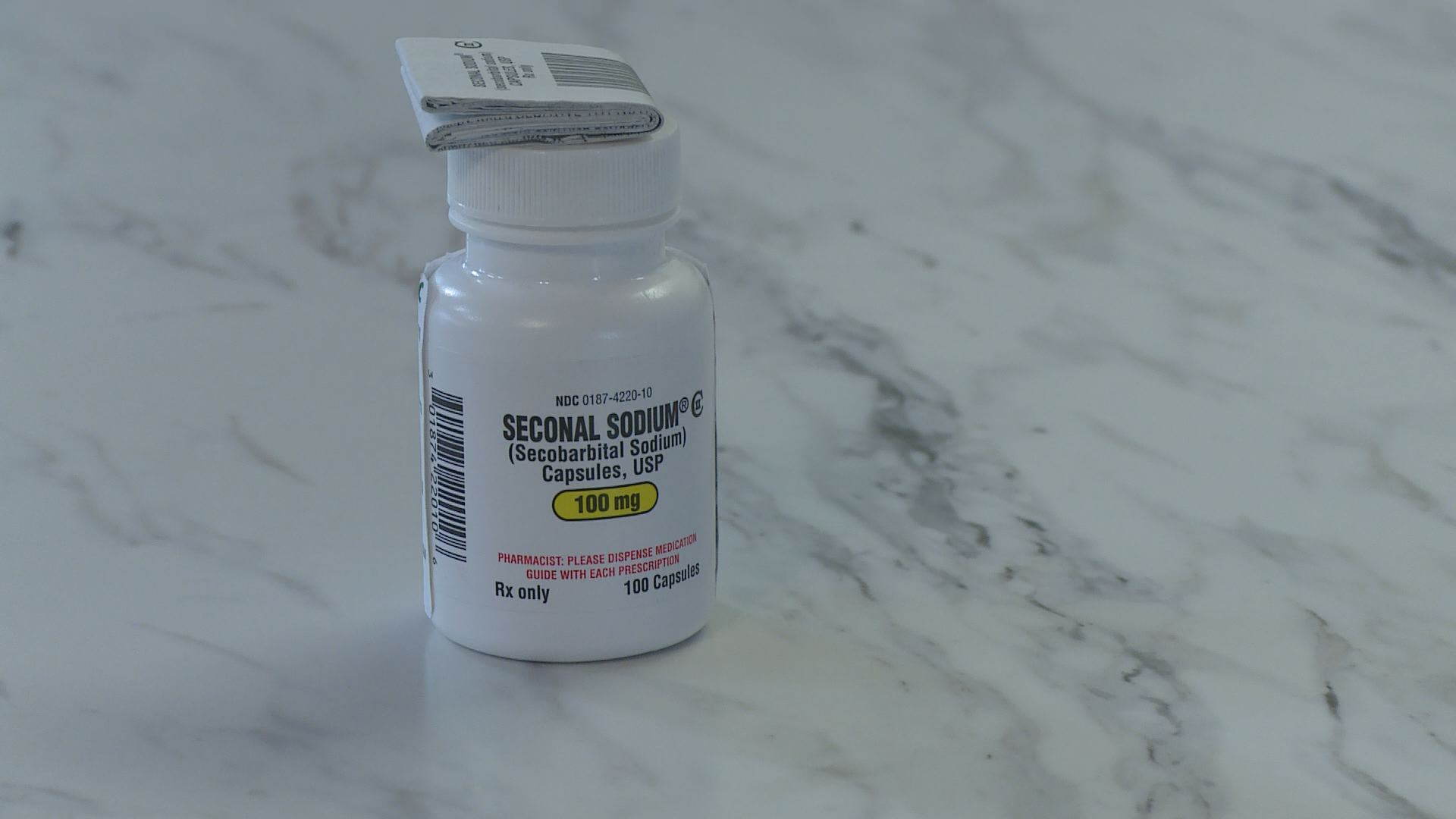 According to published reports, the cost of Seconal has increased from under $200 in the late 2000s to nearly $4,000 today.
"That's a lot of money, especially for something you hope never gets used."
Herb said he had to put the drug on a credit card. He isn't sure whether insurance will cover it.
"Colorado's insurers are currently evaluating the various aspects of the implementation of the death with dignity law in Colorado," said Charlie Sheffield with the Colorado Association of Health Plans.
"It is important to keep in mind that "death with dignity" is not considered an essential health benefit, which insurers are required by law to cover," he said.
Sheffield said insurers may be hesitant to cover the drug because of the high cost. He said that could drive up premiums for other consumers.
Herb says the cost is worth it simply for the piece of mind. He said since she got the prescription she's had better days.
"She put on 4 pounds since the second doctor visit," Herb said. "Just knowing that she has a way out that isn't going to be filled with pain I think has gotten a lot of the stress out of her life."