ENGLEWOOD, Colo. — The regulars at Englewood's Felt Billiard Bar know what they're doing. Give them an opening, and they'll keep you off the table until they've drained the eight ball without skipping a beat.
There's tournament director Doug Seeley and 20-year pool veteran Roberta Maestas. Then there's their favorite player to watch, Jin Powell.
"I play almost every day," he said.
Powell takes his time lining up a shot. He walks around the table, fingers gliding along the railing, thinking up ways to knock the right ball in without messing up his next move. Then he gets up on his tip-toes, because he's only nine years old, and hits a clean game-winner.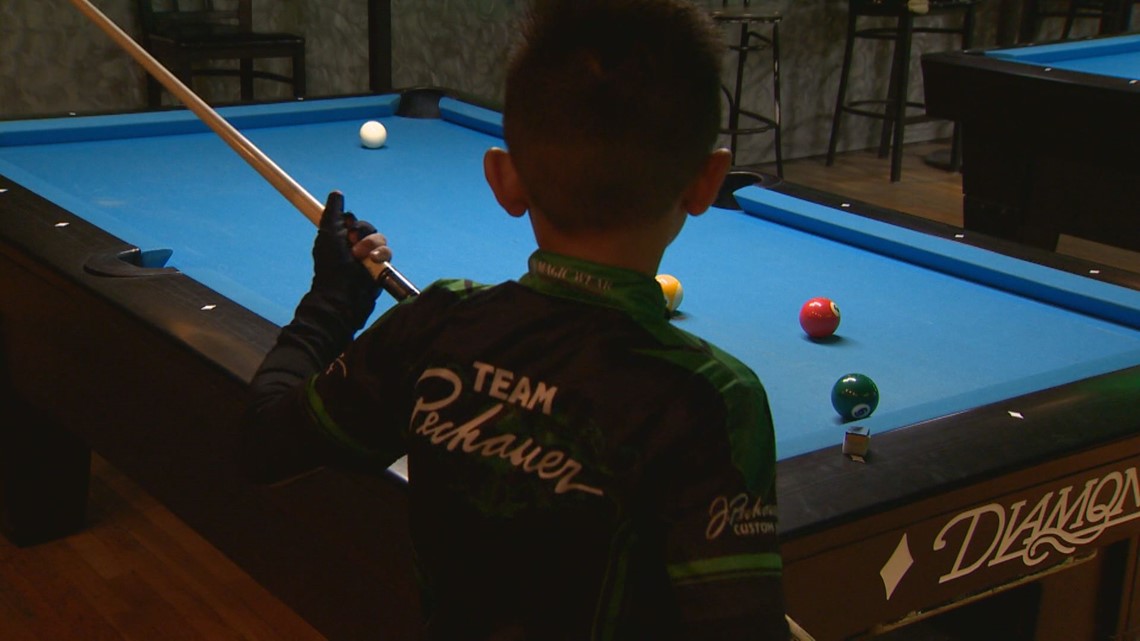 "The hardest thing to learn I think is the mental game," Powell said. "Like how you think in your mind and how you focus."
Powell is learning quick. He's only been playing for two years and already he's knocking out adults in Felt's weekly tournaments. He also placed in the top eight of his 12-and-under bracket at a national tournament in Pennsylvania last summer. This year he's practicing for another national tournament in Las Vegas.
"The biggest question is. 'does he ever get bored, do you have to push him?'" Jin's dad, Jay Powell, said. "The funny thing is it's him pushing me to practice."
Father and son were on the way to Dave & Busters a couple of years ago when Jay stopped at a local shop to buy some chalk. Jin found a miniature cue and wouldn't let go.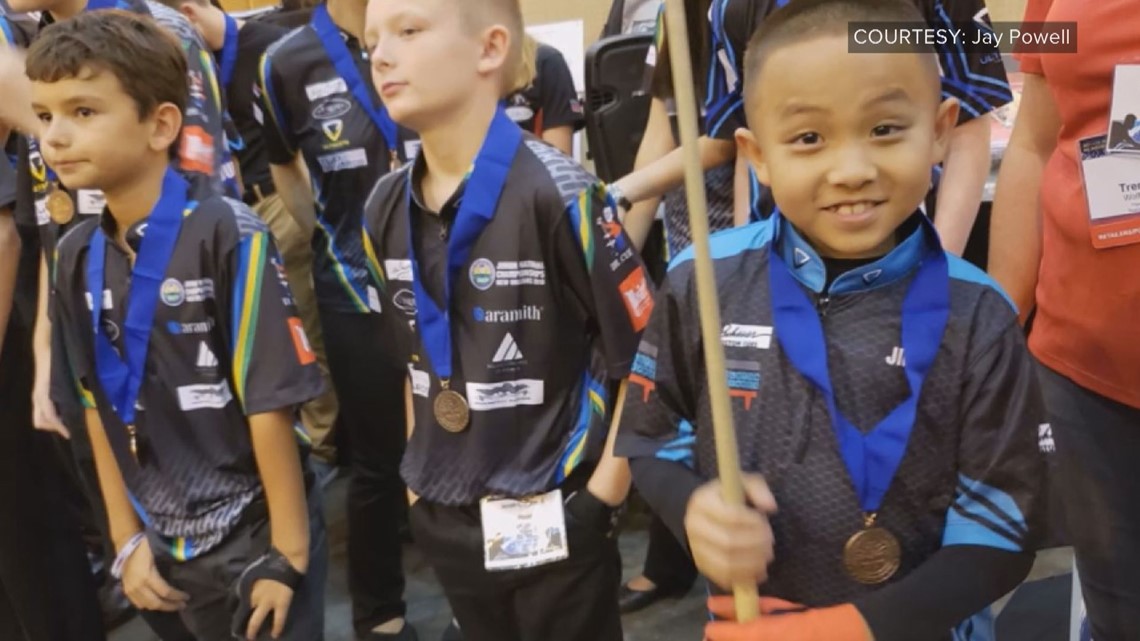 "I knew that look, that look that you're not going to win telling him to put it back," Jay said. "So I asked him, do you want to go to Dave & Busters to play arcade or do you want to go to the pool hall? This is what he chose and we spent six hours here our first day."
The Felt regulars enjoy having Jin around.
"I'm like one of his biggest fans," Maestas said. "Yeah, he melts my heart."
"His ability to take a tough shot and make it and then focus back on the easy one is mature beyond his years," Seeley said.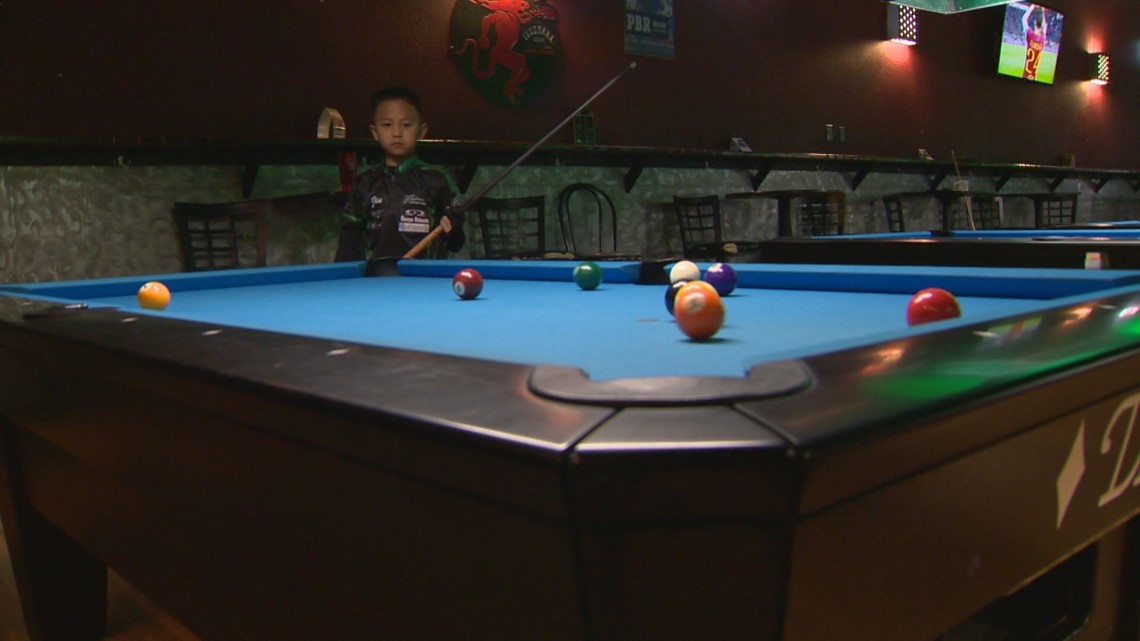 Whether he's playing adults at Felt or beating kids his own age in national tournaments, Jin's focus is always on the next move.
"I don't think it really matters," because most of the time it's just me playing the table," he said.