KUSA - There's no such thing as a good time or even a right one to talk about mental health. In reality, any time should be an opportunity to check in.
And that's what a group of teens were doing late last month in Golden. Some people didn't have time to pause and talk about what they've trying to achieve, but they hope the people who did will walk away with a message that could save a life.
"This is really important to me because I've noticed an epidemic and stigma about teen depression and anxiety," said Brianna Fay, a student at Ralston Valley High School in Arvada.
She knew Robbie Eckert personally.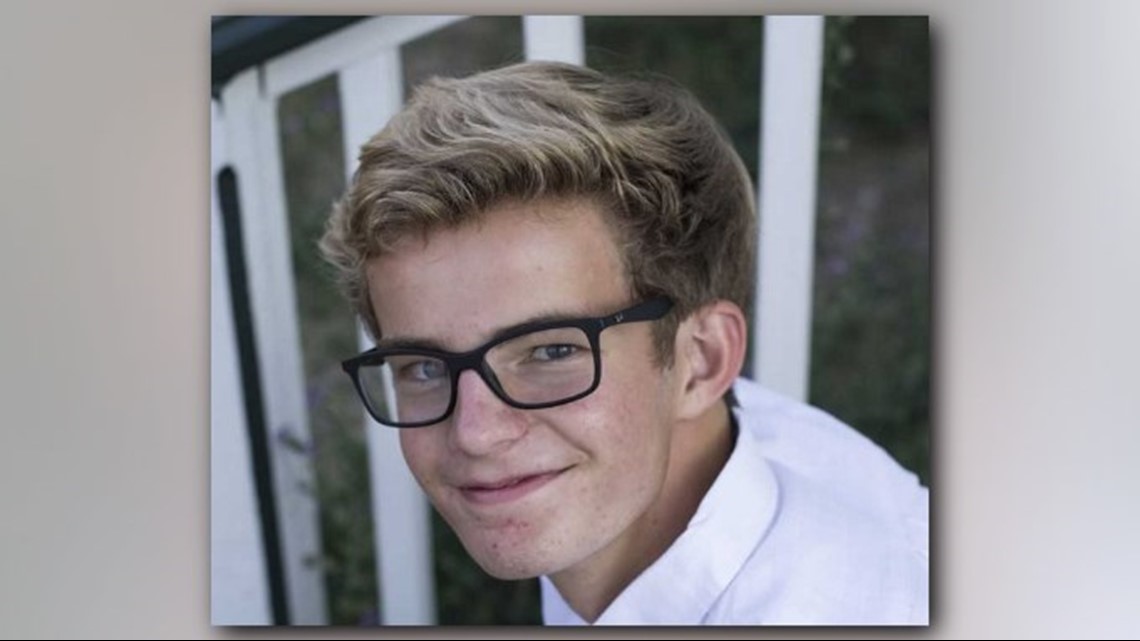 He was 15 years old when he ended his life on Oct. 11. His parents, Jason and Kari Eckert, came home and found him dead after attending his parent-teacher conferences at Lakewood High School.
Since, they've started Robbie's Hope, an organization with the goal of cutting teen suicide rates in half by 2028. The foundation is aimed at empowering teens to know that it's ok to not be ok, and that it's more than acceptable to say it aloud.
Robbie's Hope gives teens a place to talk about mental health and to give financial support to organizations that offer therapy to this age group.
Just over a week after Robbie Eckert's death, more than 100 teens from 11 local high schools attended the first Robbie's Hope meeting. And that momentum has continued, with volunteers working to spread a message about reversing the stigma associated with the conversation about mental health.
"Having Robbie's Hope gives me hope, it gives me purpose," Kari Eckert said.
Back in January, volunteers with Robbie's Hope spent three hours in Golden trying to share the work they're doing. The Eckerts said they collected $24,000 in donations over the past three weeks. Around $14,500 came in the form of cash donations -- which they estimate means the kids talked to 3,000 people about depression, anxiety and suicide.
"When you're out on the street and you get rejected six, seven, eight out of 10 people, they don't even want to look at you and they put their head down, and yet they keep going after it over and over and over again, for hours at a time?" Jason Eckert said. "That's something really special, and I think that should give … all the adults hope for that generation.
"I think they're going to have more impact on our world to come than anyone gives us credit for."
Robbie Eckert was a great student, who was also athletic, excelling at both swimming and tennis. He was remembered for his compassion, be it by taking care of his grandmother while she recovered from surgery, to coaching young kids at swimming and golf during the summer.
Before he took his own life, Robbie Eckert was researching cars to buy on his 16th birthday. That was supposed to be on Jan. 21.
"We're still grieving, and we wanted to celebrate Robbie, but that's just one of those days where a loss like this becomes very apparent and tough," Kari Eckert said. "It's like the holidays. But his 16th birthday … he should have been there."
Kari and Jason Eckert used Jan. 21 to kick off three weeks of active campaigning. And while it has been successful in raising money for the foundation, at the end of the day, that's not what they say it's about.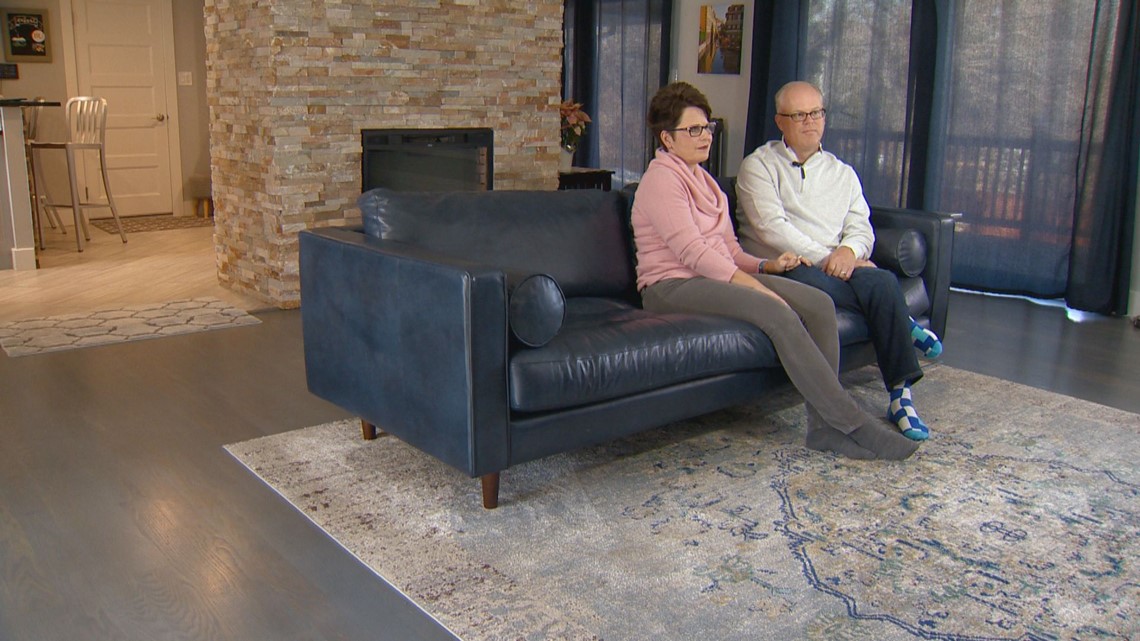 "It's about empowering [teens] to learn, 'We are heard,'" Kari Eckert said. "They're so misunderstood about mental health, mental illness … let's just prevent the problems while they're small."
The goal now is to grow Robbie's Hope to 10,000 groups at schools across the country and to spread the message that it's ok not to be silent about mental health.
"I knew no one should bury their child, no one should celebrate a birthday without their child," Kari Eckert said. "Our teens deserve better. We deserve better."
You can find more information about Robbie's Hope and how to donate by clicking or tapping here: robbies-hope.com
A GoFundMe to support Robbie's Hope has raised $90,653 of its $100,000 goal. You can find that here: gofundme.com/robbieshope
Mental health resources:
Jefferson Center for Mental Health