DENVER — For the who's who of the Denver Zoo, celebrity status is short-lived, even for those as tall as Dobby the giraffe.
"He's probably our most famous animal," said Jake Kubie, director of public relations. "I think people really know his story probably more than others."
Sure, Dobby's in the limelight now, but fame eventually fades until there's no one left to remember except for the guy about to retire.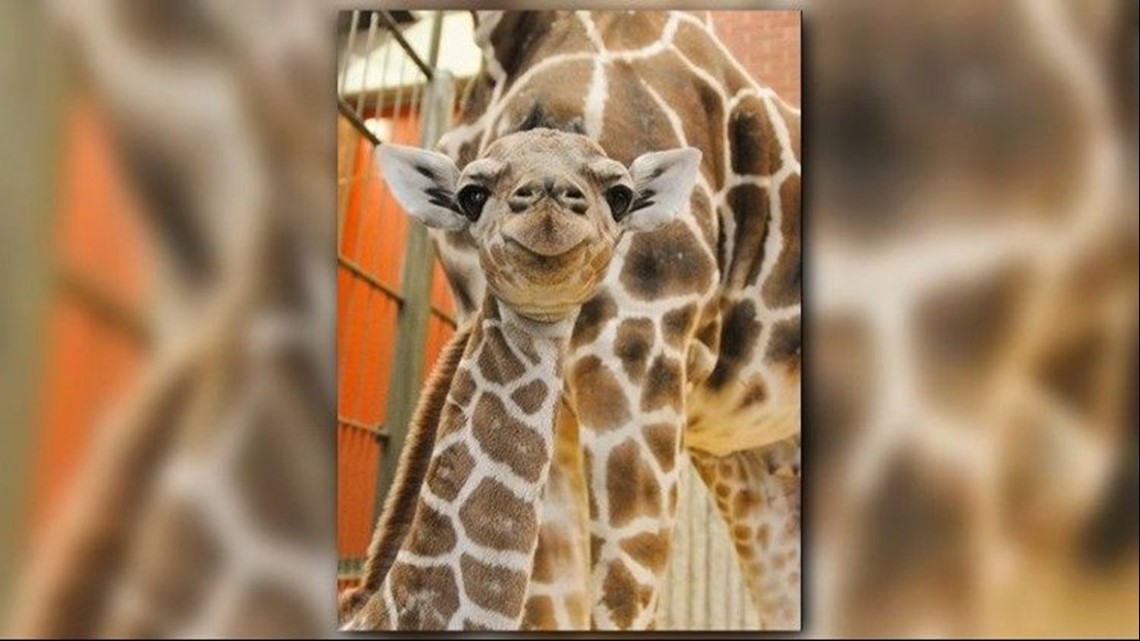 "It'll be my last day after 40 years of working at the Denver Zoo," said Rick Haeffner.
Haefnner spoke to 9NEWS just days before he retired as the zoo's curator of reptiles and fish. He was asked to share a story from the start of his career when he was a keeper looking after four alligators on loan for the summer from Cheyenne Mountain Zoo.
"This is the first time it's come up from an outside source," Haeffner admitted.
It'd been years since Haeffner had been asked to remember a name made famous in 1981.
"It was Albert," Haeffner said.
Before he got his name, Albert was simply known to Haeffner as the smallest of four alligators he was tasked to look after. Then, came the great gator escape of June 17.
"I came in [to work] and there were only three alligators," Haeffner said. "So, I rushed and made a phone call up to the administration building and the curator at the time came down and mobilized a bunch of other zoo keepers and we went on a search."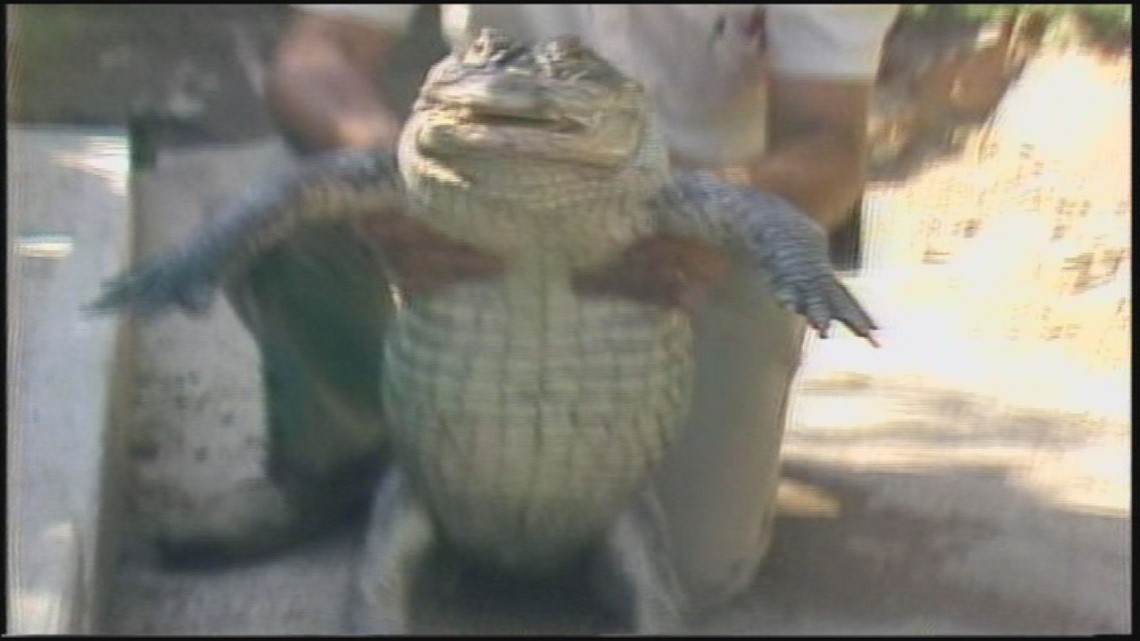 Turns out, the young alligator had scaled a four-foot fence and wandered to the water between the Denver Zoo and City Park. That's where another keeper spotted something out of place in Duck Lake.
"He saw the eyes and the snout of the missing alligator," Haeffner said.
Word got out that the alligator had gotten out. 9NEWS jumped on the story and started broadcasting from the lake day after day after day.
"Deep in the heart of the City Park jungle, lurks the slivering serpent," a news story from June 23 begins. The reporter went on to interview a deer at the zoo asking him, 'excuse me, have you seen the alligator?'"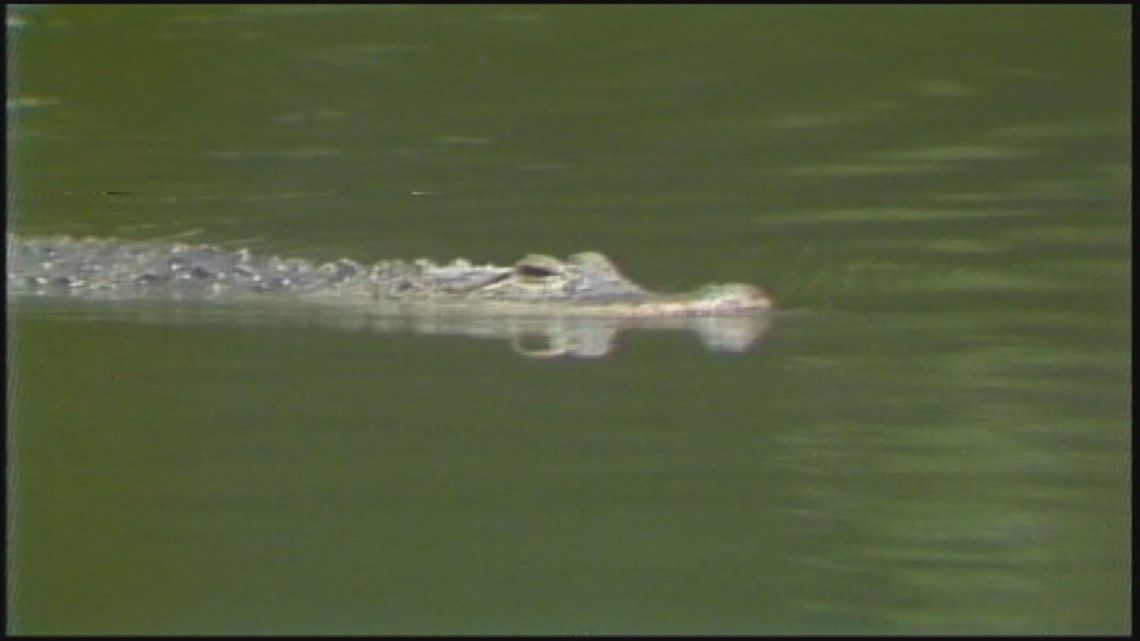 The name "Albert" popped up later.
"We suddenly started hearing this name on newscasts," Haeffner recalled.
The name wasn't one zoo staff had given the reptile.
"Later, I heard that somebody in the news media came up with a name from a cartoon strip," Haeffner said.
As the local news covered the status of the missing alligator each night, crowds at Duck Lake grew each day. People cheered on Albert from the shore to the dismay of Albert's pond mates.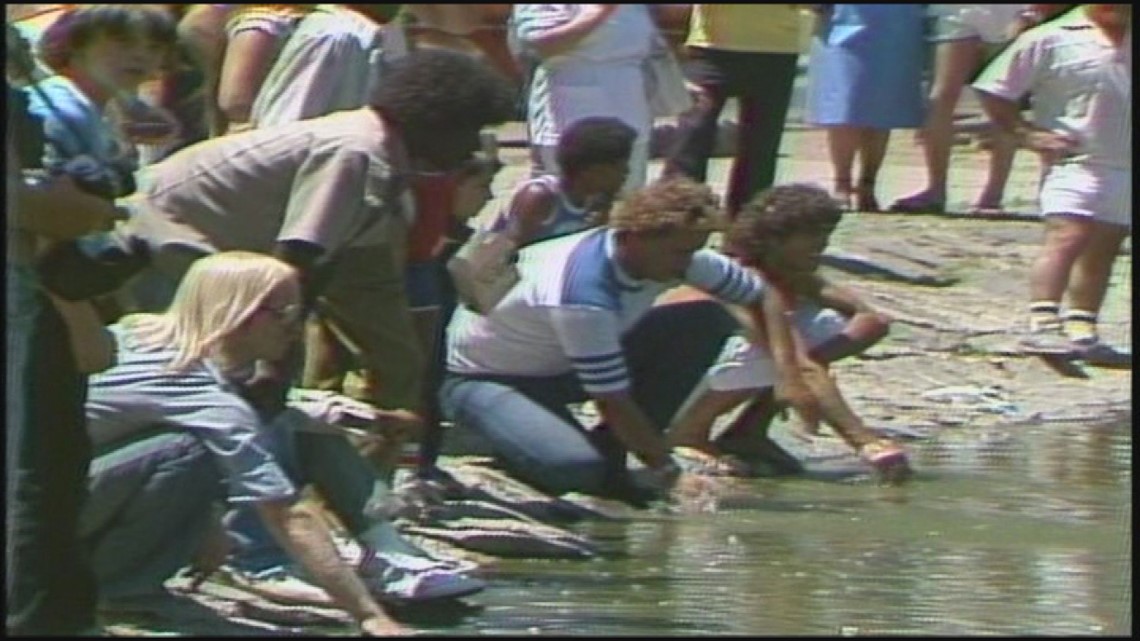 Video from 9NEWS showed Albert chasing after ducks on the lake.
"Yep, I'm sure he was trying to eat, and we had a lot of people saying he was eating the fish in the lake," Haeffner said.
Albert's appetite didn't seem to affect his fan base.
"He was a rock star because he received such media attention in short order," Haeffner said. "I mean in a matter of a couple of days."
Albert even got his own t-shirt. 9NEWS covered the story July 14, 1981.
"In addition to the inevitable bumper stickers, there's another product headed for Denver area stores on sale this weekend, the 'free Albert' t-shirt," the reporter quipped over video of screen printers churning out shirt after shirt featuring a cartoon alligator.
"Well, a number of us sat down and thought about Albert and said, 'what's Albert doing?'" The owner of the screen-printing shop said in an interview. "And he's trying to get free. He's trying to be like everybody else. Beat the system."
Albert beat the zookeepers for weeks. Haeffner said they tried more than once to catch Albert using a 150-foot-long net.
"We put a bunch of zookeepers on this net and started on one end and just kind of swept through the whole lake from one end to the other," he said. "We got to the other end, and there was no alligator in it."
Efforts to catch Albert at night were thwarted by bright lights from TV crews. It wasn't until the morning of the 28th day that Albert's reign of the evening news came to an end and Haeffner made the catch of his career. Albert was basking on the island in the middle of Duck Lake.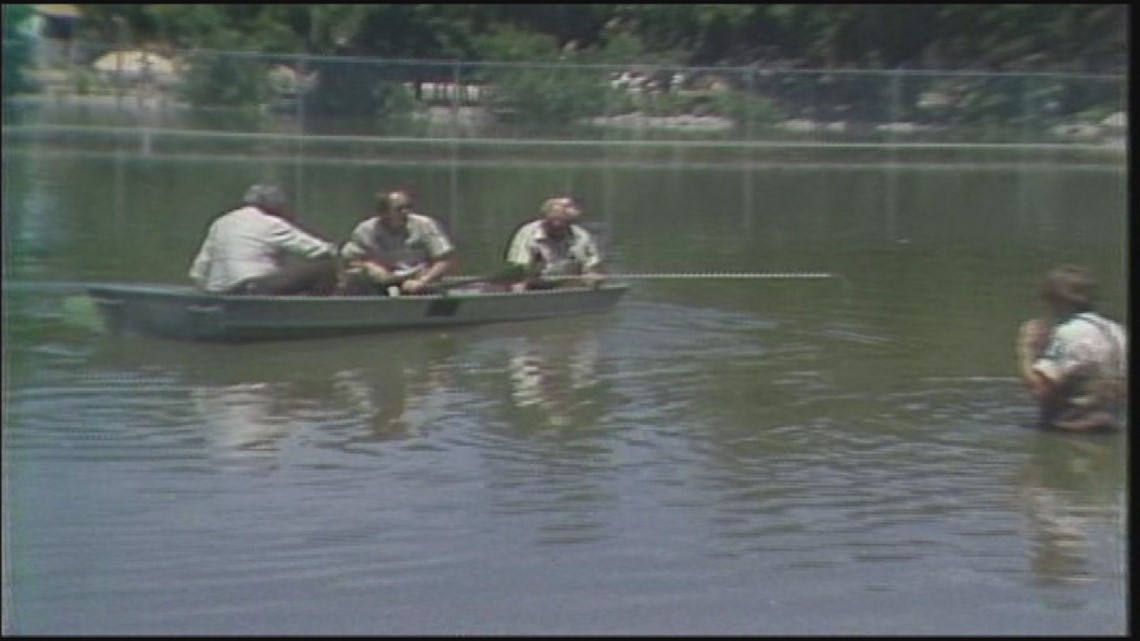 "Myself and another keeper rowed out to the island and kind of snuck as close as we could get," Haeffner said. "I kind of jumped on him and I held him down and then the keeper rowed back and got some tape and some rope to tie him up and we put him in the boat and brought him back."
9NEWS covered the story July 15.
"Gotcha!" The first word from the reporter's mouth. Video showed the zoo's assistant director holding Albert up for the cameras.
"He's where he belongs," the assistant director said. "Alligators do not belong living wild in Colorado. If we were in Florida, it'd be a different matter."
Shortly after Albert was caught, Haeffner said the alligator went back to Cheyenne Mountain Zoo in Colorado Springs. A spokeswoman for the zoo didn't have much luck finding out what happened to Albert.
"We've reached out to several longtime employees, docents and former employees, and I haven't been able to dig up anything about this story," Rachel Wright said in an email.
Rick Haeffner counts Albert's escape among his "war stories." Albert's name may have faded from headlines, but it will live on in archives and a retiree's memory, lingering like a gator in a duck pond.
Check out more alligator news in the video below.