LITTLETON, Colo. — Dr. Mark Elliott was on duty May 7, 2019.
The emergency physician and president of the medical staff at Centura-Littleton Adventist Hospital said he remembers it well.
"As we were getting ready for a meeting, my emergency medical director came into my office and said, 'We just got announced that there was a mass shooting. It was a school shooting, and we need your help.'"
Littleton Adventist received five patients from the school that day.
Dr. Elliott said some of the hospital staff had children who attended the school, making the incident even more personal for his team.
"Be sure to give your family a hug," he said, reflecting one year later. "Be sure to understand how important it is to love your family every day because you never know what might happen."
"Anytime we go through something with someone else, it strengthens that relationship," said Dr. Gregg Cannady, an educator at STEM School working on Collaboration and Concept Development.
Dr. Cannady and Dr. Elliott say a deeper relationship has developed between the school and the hospital since last May.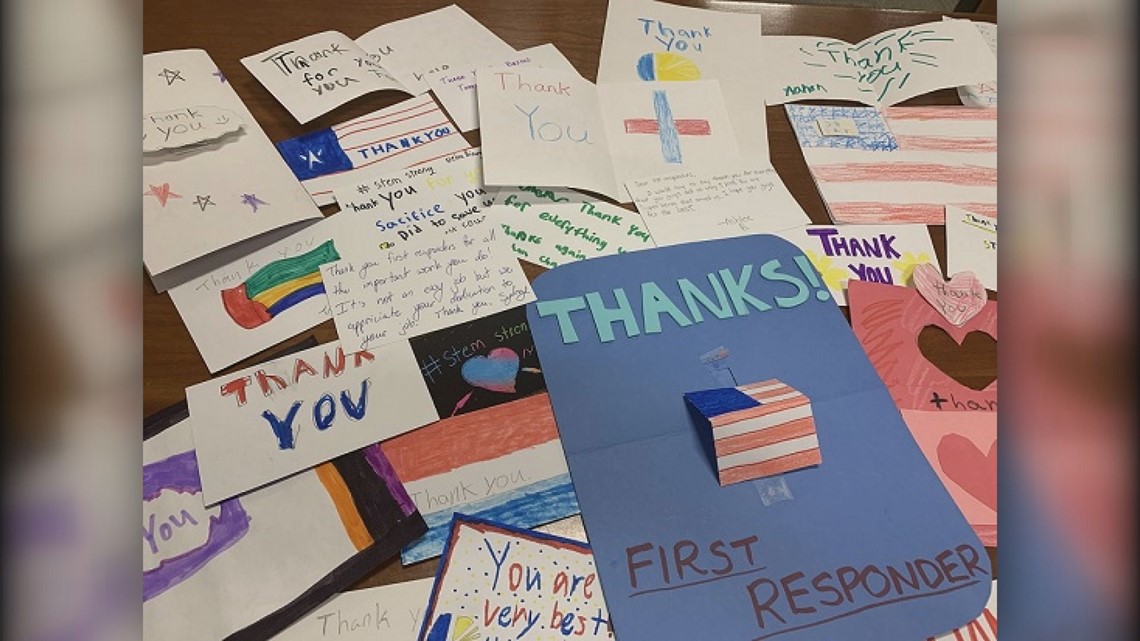 After the shooting, students sent Littleton Adventist staff members thank you cards – which the hospital still displays today.
Within the past year, doctors have invited students to join them for lectures and shadowing opportunities. The and school and hospital have partnered together for mentorship and volunteer opportunities, too.
And recently, Littleton Adventist said STEM School's PTO donated 3D printed mask holders to help frontline workers, especially the ones treating COVID-19 patients.
The mask holders give medical staff a more comfortable fit around the ears, which helps during long days on the job.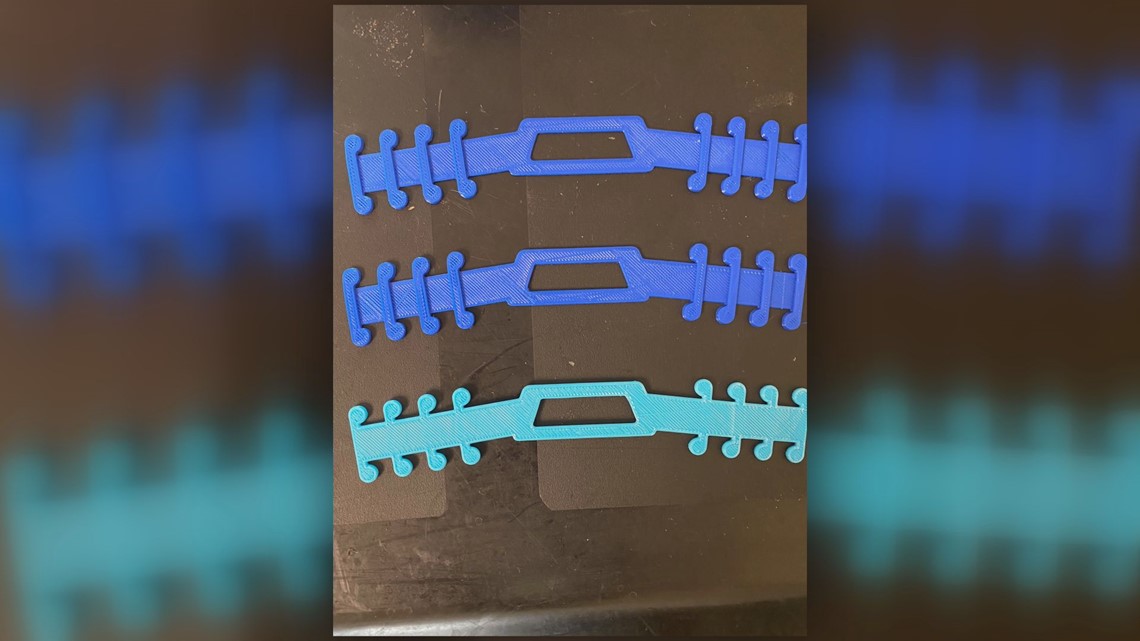 "I saw those first appear in our command center shortly after pandemic started, and we very much appreciate it," Dr. Elliott said. "That's part of the bond. They know what we did for their kids at the time, and now they're helping us take care of others."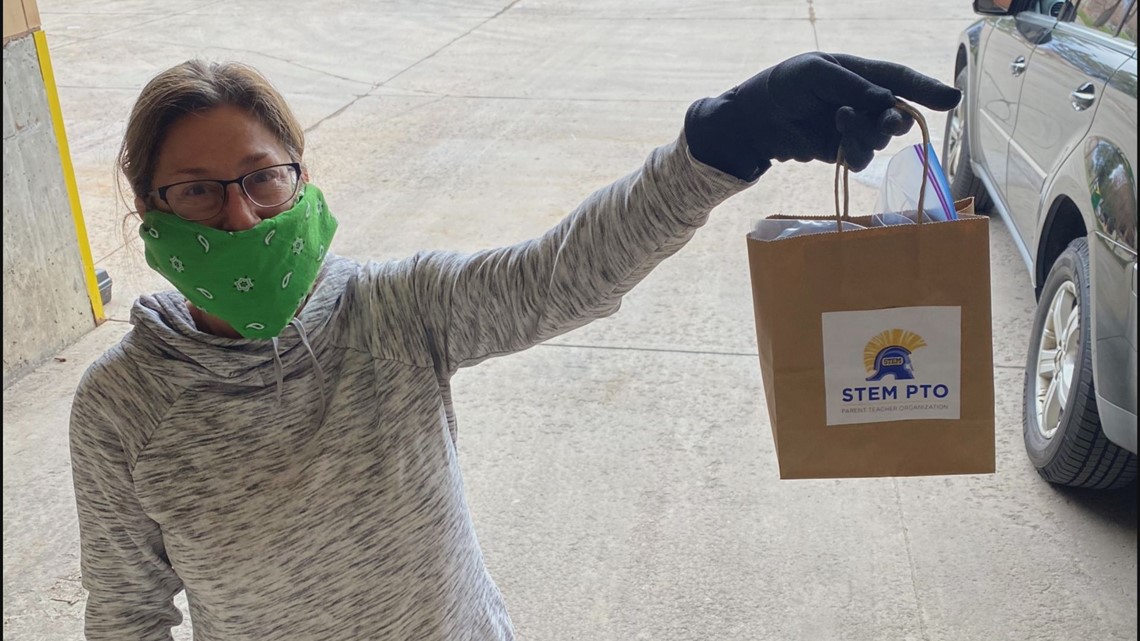 "It's important, its fulfilling to us, to always be involved with them at any level that we can and to be there for them, when they need us," Dr. Cannady said. "And certainly these are times where the medical industry really needs the strength and support of all of us."
And this week, marking one year since the tragedy, Littleton Adventist shared messages of support with STEM School – sharing photos of healthcare workers holding the old thank you cards, and signs reading #STEMStrong.
"They are strong kids, I know they're resilient," Dr. Elliott said. "I know my own caretakers are resilient. And things will get better."
The bond with the hospital is very special. It's also educational.

In January, STEM students participated in lecture at Littleton Adventist, hosted by a neurosurgeon at the hospital. Students learned about a robot he can use to help with surgery for Parkinson's patients. Students attended another lecture in early March, where they spent time with an orthopedic surgeon.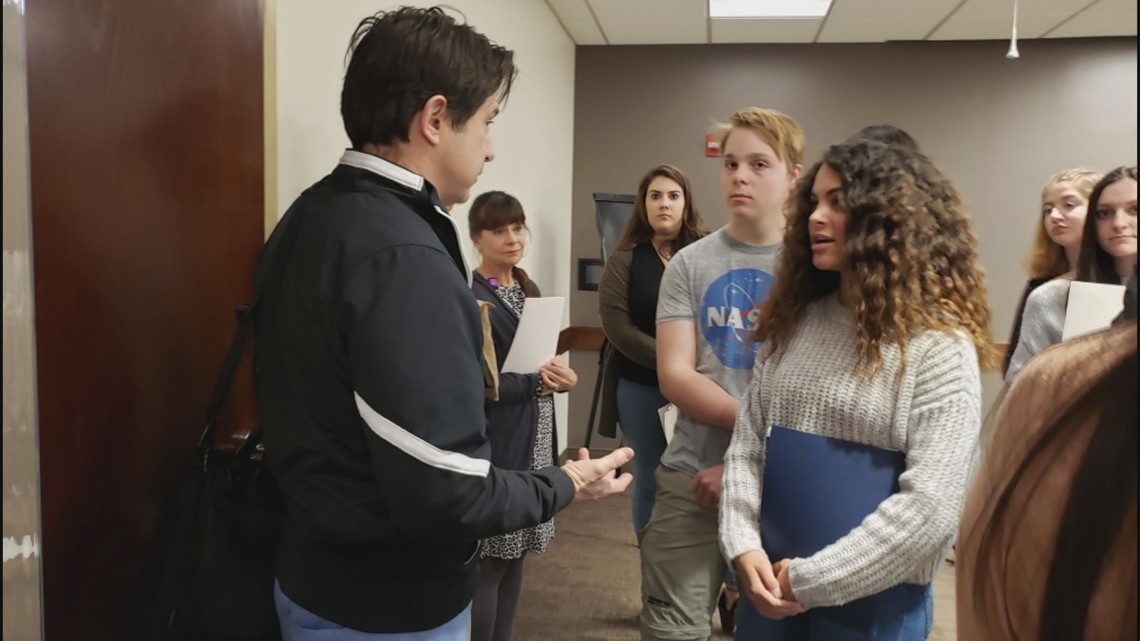 STEM has a bigger program that connects students with all kinds of real-world professionals, with opportunities to educate and collaborate.
STEM School says this effort began before the shooting last year, and is ongoing and growing still today.
"Every community, everywhere can pull together" he said. "You don't have to wait for something to happen. Start relationships now. You'll figure out how to build strength in your own community."