NEW ORLEANS -- Bennie Sideboerd and his cousin just got home early Sunday morning when they saw two masked men approaching them. One came towards Sideboerd, the other towards his car.
But what they armed robbers didn't know, was that 63-year-old Sideboerd was armed.
According to NOPD, one of the masked men told Sideboerd's cousin to put his hands on the car while the other pushed Sideboerd to the ground.
"He said, don't you move, so I turned around … he pointed at me and I pulled out my gun and boom boom boom!" Bennie said, reenacting the dangerous encounter.
Story continues under video
None of his bullets hit their target.
"Then he came running at me … he knocked me down … I grabbed him by his back and I went BOOM," Sideboerd said. "It was a five-shot gun and I knew I had one shot left, so when I grabbed him, I went boom … he dropped the gun then he grabbed his stomach and said 'Oh Lord!' and rode out and ran."
When the shots rang out, police say Sideboerd's cousin ran to the 2nd district police station just a couple blocks away, while the second robber took off in their car. He remains at-large.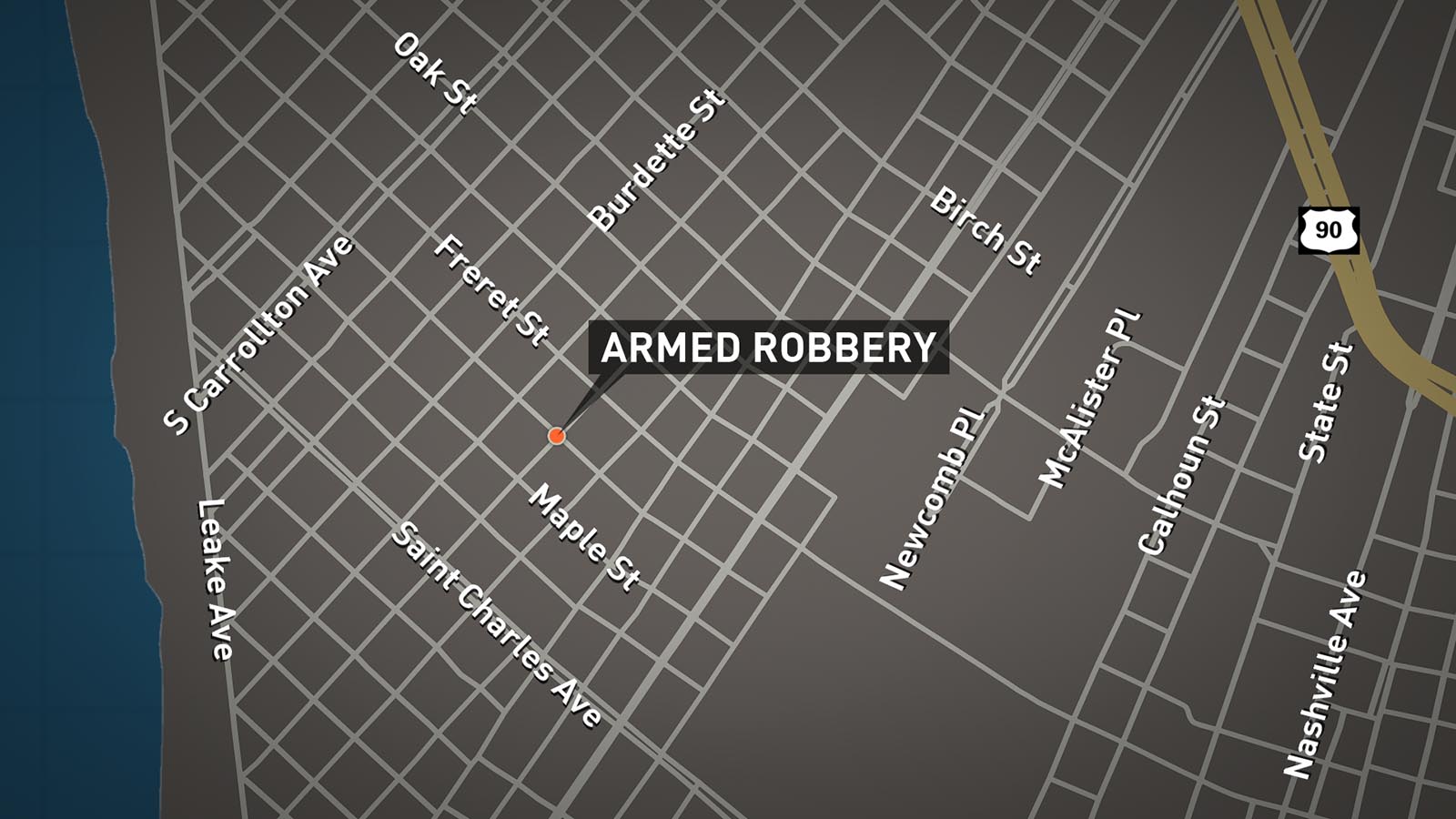 A Navy veteran and shooting range regular, Sideboerd said he wasn't nervous at all.
"When somebody comes at you like that, you can't be nervous," he said. "If not, they're going to kill you anyhow. So you have a choice: Either you get them or they get you."
Sunday morning, they didn't get Bennie Sideboerd. And his neighbors are thankful that he pulled the trigger.
"They could have gone on to harm other people, but because he fought back, they probably ended their night," Areme Marks said. "I hope that I would be brave enough to do the same thing."
Anyone with information on this robbery is asked to call CRIMESTOPPERS at 504-822-1111.