COLORADO, USA — For 37 years, 9Cares Colorado Shares has been the region's largest single-day food drive, collecting food for more than 100 Colorado food banks.
The annual 9Cares Colorado Shares summer food drive was held on Saturday.
The event took place at the 9NEWS studios off Logan Street and Speer Boulevard. Many 9NEWS employees volunteered their time to collect donations.
More than 1 in 10 people struggle with hunger and face times when there is not enough money to buy food. Many will turn to food banks to help bridge the gap in hunger.
Collected food and toiletry donations will be given to more than 125 food banks in metro Denver and along the Front Range from Fort Collins to Castle Rock. Our partner, Food Bank of the Rockies, will coordinate the food distribution.
We also collected clothing.
PHOTOS | 9Cares Colorado Shares summer food drive
If you missed the food drive, you can still donate online!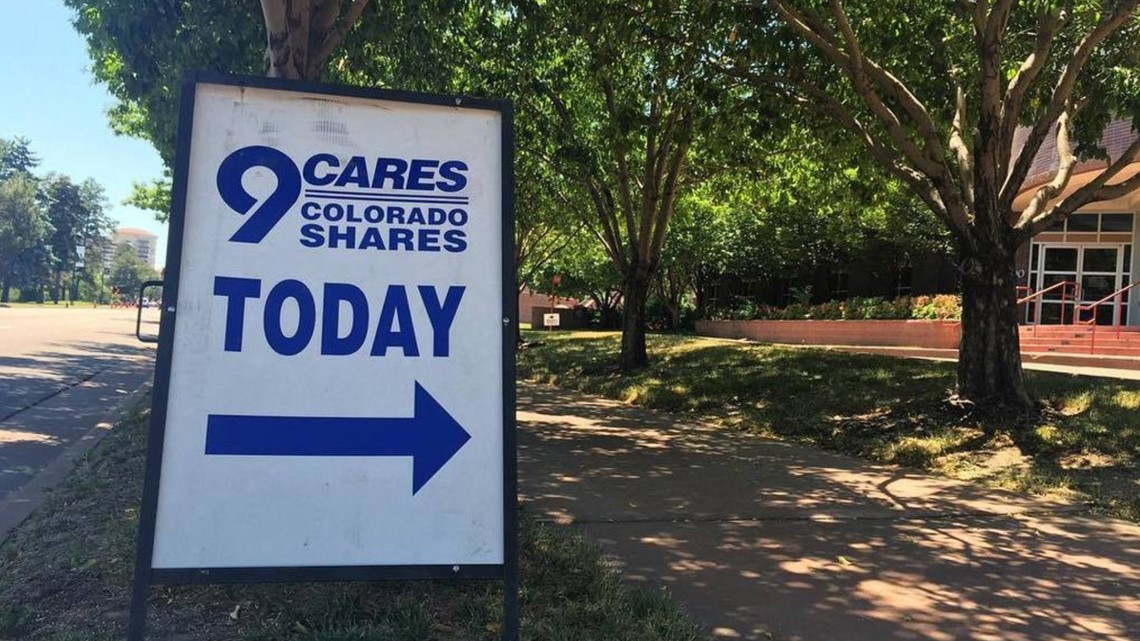 Where can I donate?
There are also remote donation locations throughout Colorado:
Boulder
King Soopers: 1650 30th Street
King Soopers: 6550 Lookout Road


Brighton
King Soopers: 100 N 50th Ave
King Soopers: 500 E Bromley Lane


Buena Vista
City Market: 438 US Highway 24 N


Castle Pines
King Soopers: 7284 Lagae Road


Castle Rock
King Soopers: 5544 Promenade Pkwy
King Soopers: 750 N Ridge Road


Centennial
King Soopers: 8200 Holly


Commerce City
King Soopers: 15051 E 104th Ave


Conifer
King Soopers: 25637 Conifer Road


Erie
King Soopers: 1891 CO-7


Evergreen
King Soopers: 1173 Bergen Pkwy


Firestone
King Soopers: 6110 Firestone Blvd


Granby
City Market: 1001 Thompson Road


Greeley
King Soopers: 6922 W 10th Street
King Soopers: 2712 11th Ave
King Soopers: 2100 35th Ave


Highlands Ranch
King Soopers: 8673 S Quebec


Longmont
King Soopers: 995 S. Hover Street
King Soopers: 1611 Pace Street
King Soopers: 2255 N Main Street


Loveland
King Soopers: 253 E 29th Street


Parker
King Soopers: 19105 Longs Way
King Soopers: 17761 Cottonwood Drive
King Soopers: 17031 Lincoln Ave
King Soopers: 12959 S Parker Road


Windsor
King Soopers: 1520 Main Street
You can also donate to 9Cares Colorado Shares online.
If you are not able to make it out to the drive, King Soopers will be selling 9Cares Colorado Shares donation boxes throughout the month of June.
Boxes are either $5 or $10 and will be available at all metro area and northern Colorado stores.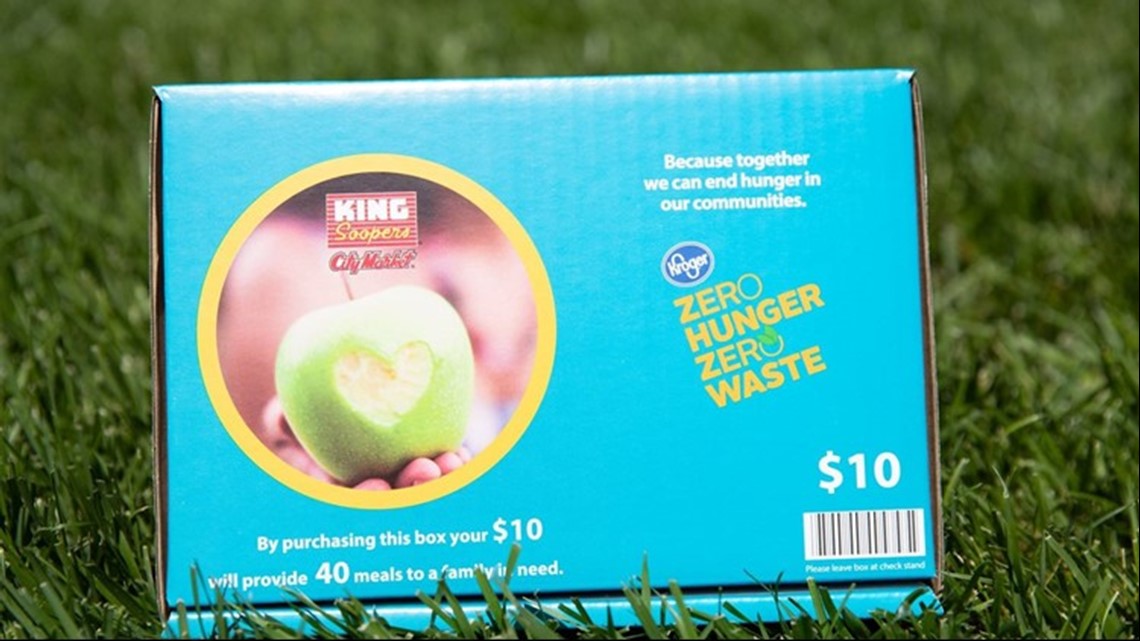 What kind of food is needed?
Any non-perishable food is appreciated; however, food banks prefer foods high in protein. Those include peanut butter, tuna fish, and dry beans. They also always need soups and stews, mac-and-cheese, hot cereals, oatmeal, canned fruit and vegetables and baby formula with iron.
Food banks also need toiletry items such as diapers, shampoo, conditioner, soap, toothpaste and toothbrushes.
What else can I donate?
Clothing and other household items. These donations will go to ARC Thrift Stores. Profits from the sale of items sent to ARC will help individuals with disabilities.
9Cares Colorado Shares also accepts cash or check donations on the day of the drive at all 9Cares sites.
Where do my donations go?
Food and toiletry donations are given to more than 100 food banks in metro Denver and along the Front Range from Fort Collins to Castle Rock.
Food Bank of the Rockies also uses cash donation to purchase food to distribute.
Because of their partnerships with many local companies, each dollar collected is used to purchase four meals or five pounds of food. This money is also be used to buy food that cannot be collected at the drive, like fresh produce.
Who am I helping?
Most patrons of food banks are low-wage workers, children or seniors on fixed incomes. Just $1 can provide 4 meals for hungry people in your local community.