ADAMS COUNTY, Colorado — A pilot escaped without injury after the crop-dusting helicopter he was flying went down in Adams County Saturday.
The Federal Aviation Administration said the four-seat Robinson R44 helicopter made a hard landing or crashed in a field under unknown circumstances around noon Saturday in Deer Trail. That's near the eastern edge of the county.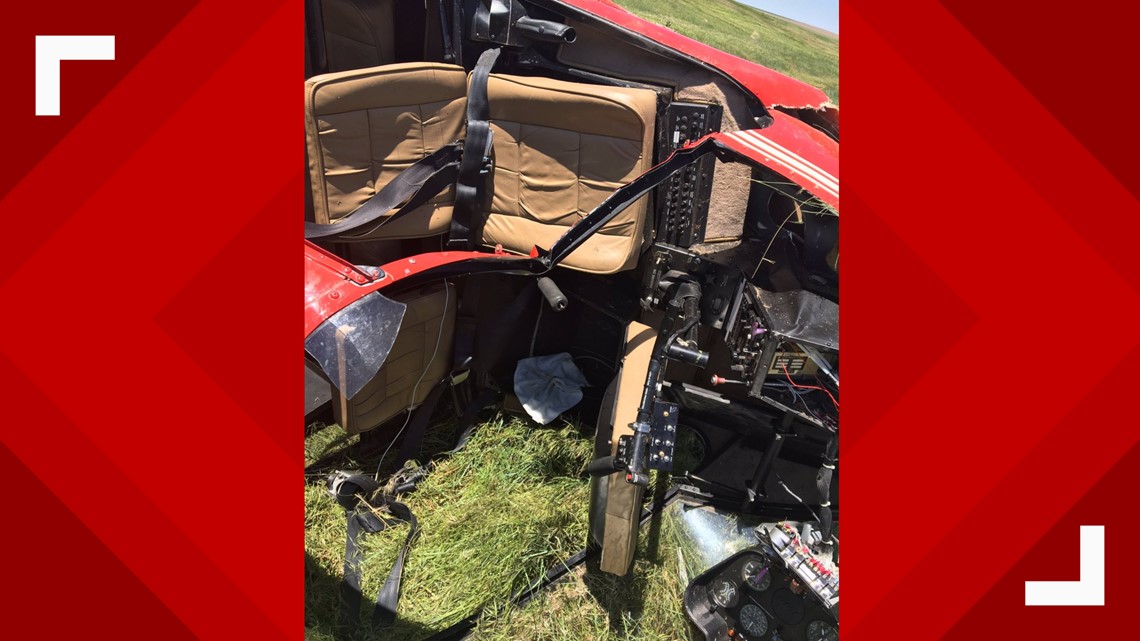 The FAA said the pilot, who was the only person on board, was not injured. The impact was hard enough to break off the aircraft's tail.
The crash is under investigation by the FAA and the National Transportation Safety Board.