KUSA - Jack Phillips, the Lakewood baker at the center of a legal battle over a same-sex wedding cake, will try to enter the wedding business again.
Philips, who declined to speak with 9NEWS outside his Masterpiece Cakeshop Monday, appeared on the Today Show Tuesday morning.
"I was thrilled the U.S. Supreme Court has decided that we can try and enter the wedding business again," Phillps said. "And realized that I serve everybody. It's just that I don't create cakes for every occasion that they ask me to create."
In 2012, Phillips refused to make a wedding cake for same-sex couple David Mullins and Charlie Craig. Phillips said he believes marriage is only between a man and a woman and said making a custom wedding cake for a gay couple would go against his Christian beliefs.
"This cake is a specific cake. A wedding cake is inherently religious, a wedding is an inherently religious event and the cake is definitely a specific message," said Phillips on the Today Show.
Craig and Mullins filed a complaint with the Colorado Civil Rights Commission, and it ruled that Phillips violated the state's anti-discrimination law.
Phillips, who chose to stop baking wedding cakes while the case made its way through the courts, noted there are other cakes he won't create.
"I don't create cakes for Halloween," Phillips said. "I wouldn't create a cake that was anti-American or that would be disparaging against anybody for any reason. even cakes that would disparage people who identify as LGBT. Just cakes have a message and this is one I can't create."
Mullins and Craig said they were disappointed with Monday's Supreme Court decision, but said they were glad the court didn't make a bigger statement about the validity of Colorado's anti-discrimination act.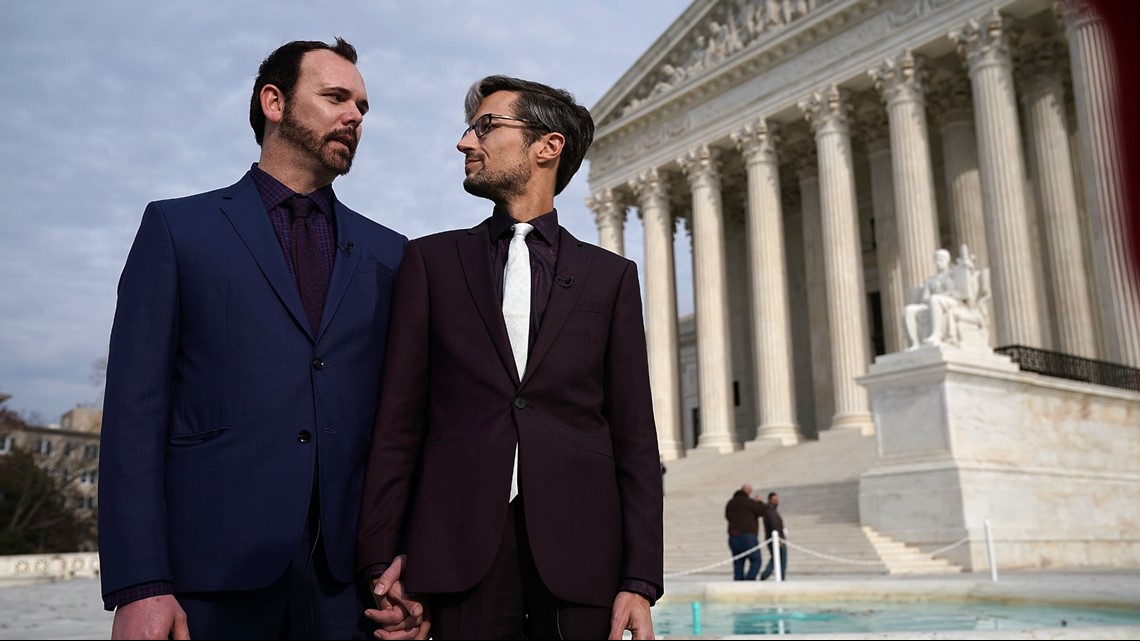 "We do feel like we've raised a lot of awareness for people on discrimination against LGBT people in businesses open to the public," Mullins said. "If they can take anything away from this, we hope that people now know that our case wasn't some isolated incident. This happens to people in every kind of business, every day."