Community advocate and organizer Lisa Calderón filed a lawsuit against Mayor Michael Hancock, Sheriff Patrick Firman and two other Denver leaders on Monday.
Calderón works as the director of the Community Reentry Project, a program that works to help people who were incarcerated transition back into the community.
Her lawsuit alleges that Hancock and Firman deprived Calderón "of her rights under the First Amendment by failing to renew and/or award her City contract in retaliation for her speaking out about matters of public concern."
Those matters, the lawsuit continues, include when in June 2017 Calderón spoke out about "discrimination against African Americans in the sheriff department and the reorganization of the agency to exclude African Americans and Latinos from executive leadership."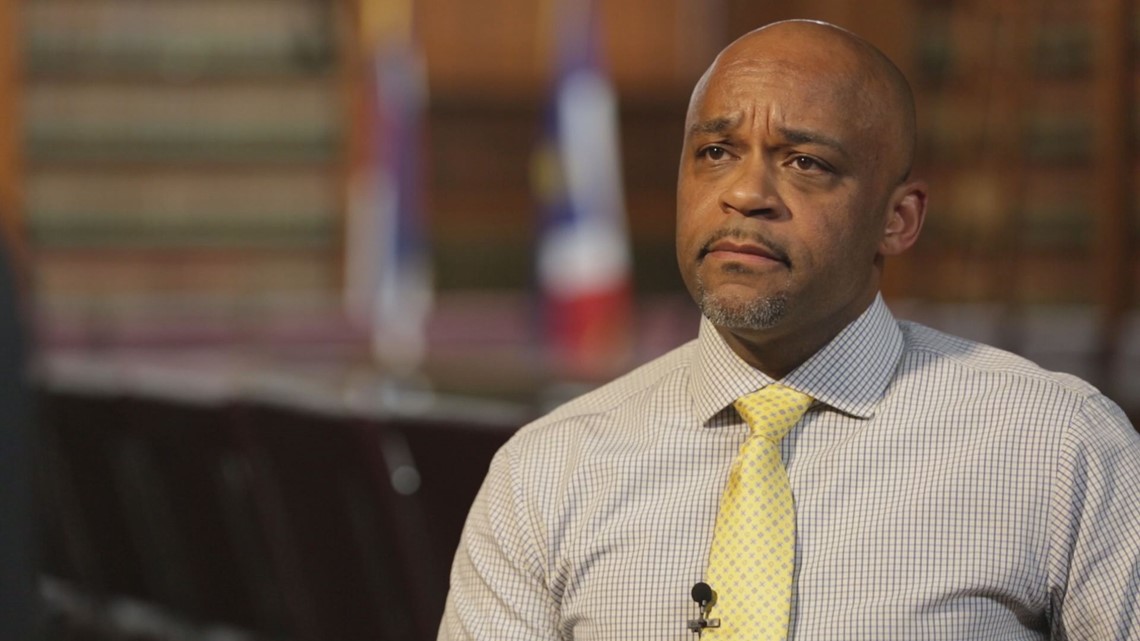 In a meeting with Hancock on August 14, 2017, Calderón says she again raised many of the same issues.
Hancock reportedly said he was "personally offended" and "stung" by Calderón's criticisms of his and Executive Director O'Malley's treatment of African American staff.
Also named in the lawsuit is Jess Vigil, the deputy director of the Department of Safety and Andrew Albo, the chief of staff at the Denver Sheriff Department.
The retaliation, Calderón says via the lawsuit, came after she began to criticize the department. Vigil allegedly said to at least one other person that the city would take away Calderón and the Community Reentry Project's contract because she spoke out about Hancock and Firman.

According to the lawsuit, there were no issues with Calderón and her organization's performance under the Transition from Jail to Community contract before this meeting, which was attended by "numerous people."
The city's contract with the Community Reentry Project was renewed each year since 2007. In July, just one month after Calderón's critical press release, she was asked for the first time in six years to basically re-apply for the contract with the city.
The Community Reentry Project did not win the contract this year, and Calderón pointed out in the suit she was the only female contractor in the running. She also says she was not notified of of the Request for Proposal from the city, while the males were not only notified, but encouraged to apply.
The suit accuses Albo of sending emails where she tried to solicit other bidders for the contract as well as spreading a rumor that Calderón was having an affair with a chief at the Denver Sheriff Department who was demoted. That rumor was to undermine Calderón's "credibility and competence" on the perceived issues in the agency, according to the suit.

"We need a mayor who understands that texting a subordinate about pole dancing is never appropriate conduct," Calderon said at the time.