DENVER—The spokesman for Colorado's state Republican party volunteered an apology Tuesday morning for publishing photos of a Democratic lawmaker sleeping at her desk.
Rep. Dominique Jackson (D-Aurora) spoke on the floor in response to the state GOP's Facebook post, which has since been removed, revealing she was diagnosed with clots in her lungs in January.
"Twice a month, I go down the street and spend seven hours hooked up to an IV, getting thousands and thousands of white blood cells," Jackson revealed, sharing that she had surgery and was found to be cancer-free. "Yesterday, it was everything in my power that I could do to not throw up. They changed some of my medications."
On Monday, the state GOP posted a series of photos of Jackson appearing to be asleep with the caption "Pictured: Colorado Democrat State Rep. Dominique Jackson during Second Reading of bills today, in search of the American dream."
Reached by telephone, state GOP spokesman Daniel Cole he "wasn't aware" of Jackson's medical issues.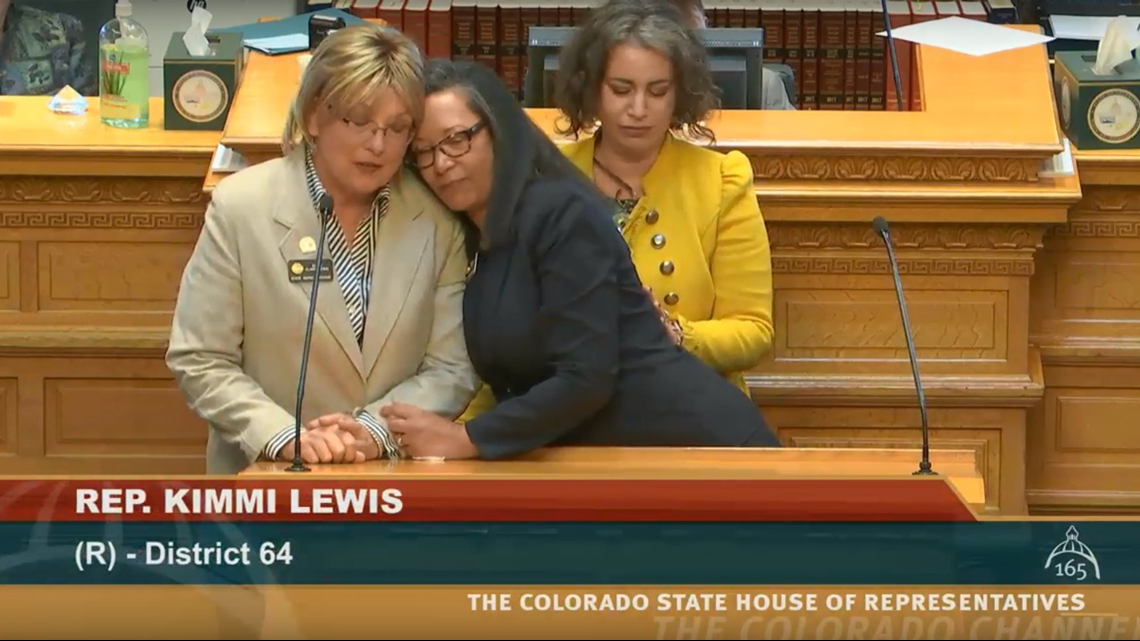 He said the post's wording was meant to be light-hearted and that he "wouldn't have made that comment" if he had been aware of her condition, which is why he removed the post this morning.
Cole called 9NEWS back moments after offering that explanation to add: "I want to personally apologize to Rep. Jackson."
For her part, Jackson acknowledged that the post was likely made without the author's knowledge.
"People don't always know what's going on in other people's lives," Jackson said in her floor speech. "And sometimes people can do things that are really hurtful."
After she spoke, she was joined by Republican Rep. Kimmi Lewis and Democratic Rep. Dafna Michaelson Jenet, who've also been dealing with cancer-related issues.