Organizers of a rally on the steps of the city and county building called for Mayor Michael Hancock to step down and demanded city council launch an independent investigation into flirtatious texts.
Last week, Mayor Hancock admitted to sending the texts in 2012 to Denver Police Detective Leslie Branch-Wise while she served on his security detail.
Branch-Wise did not attend the rally. Speakers included political opponents of the mayor and other women who've had prior, unrelated grievances with the city.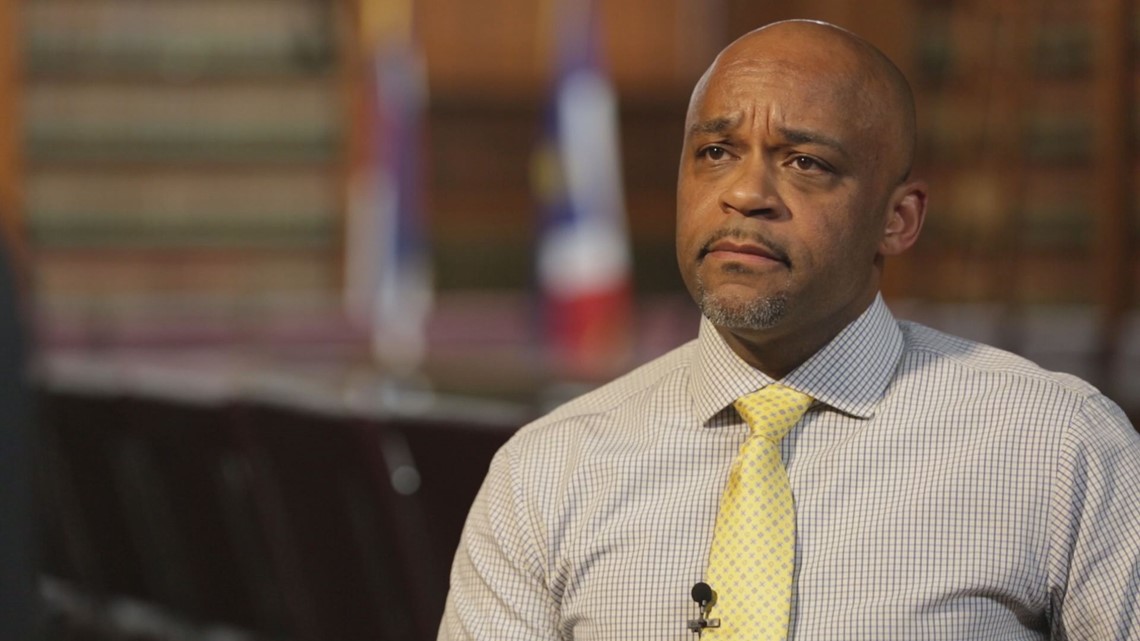 "We need a mayor who understands that texting a subordinate about pole dancing is never appropriate conduct," said rally organizer Lisa Calderon.
Photos: Suggestive text messages sent by Mayor Hancock
Calderon has expressed frustrations with the city over a contract dispute.
As director of the Community Reentry Project, Calderon worked to help people who were incarcerated transition back into the community.
Rally organizers also called for city council members to launch an independent investigation into the incident.
Last week, City Council President Albus Brooks said on Facebook "….Denver City Council has no legal authority to take any action on behalf of this employee or against the Mayor."
In response to the rally, a mayor's spokesperson said there are no plans for Hancock to resign.
"This mayor has come forward, taking full responsibility for his actions in 2012. He has apologized to the detective, to his family and to the city of Denver," Hancock's spokesperson Amber Miller said.