Rep. Faith Winter (D-Westminster) tells 9NEWS has filed a formal sexual harassment complaint against fellow Democrat Rep. Steve Lebsock, setting the stage for a formal investigation into the accusation that he pressured her to engage in sex acts with him at the legislature's annual after party a year ago.

"I'm filing a formal complaint because Steve Lebsock asked us to," Winter told 9NEWS Monday afternoon.
That's a reference to the public statement Lebsock, who represents the Thornton area, released on Friday after numerous women came forward to accuse him of improper behavior.
"If filing a complaint is formal and professional, I am more than happy to do so," said Winter, who filed her complaint at 5:30 p.m. Monday. "I never wanted to talk about it again, and now I somehow have to talk about it every day, all day, and the investigation could take several weeks. As long as I have to talk about it, to see this through, that's something I'm willing to do."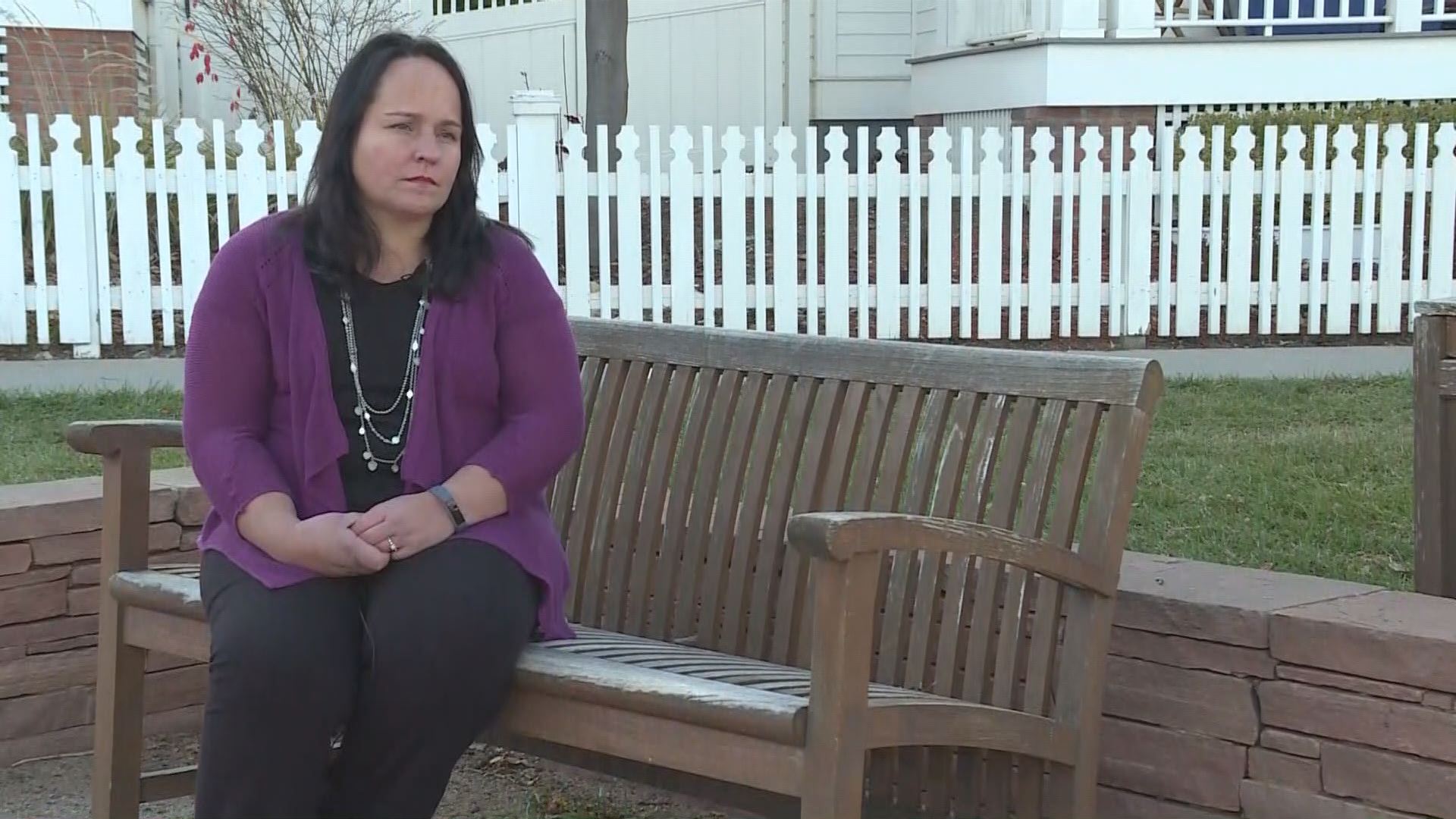 She says Lebsock frightened her by attempting to push himself on her after several drinks at the party, which took place at a bar called Stoney's, not far from the Capitol.
On the phone, Rep. Lebsock told 9NEWS reporter Marshall Zelinger, "I'm glad that Faith Winter has filed a formal complaint. When I'm able to tell my side of the story, the truth will come out."
When asked what his side is, he said, "When my side of the story comes out, it will be enlightening."
"At the time, leadership did everything they should do. They supported me, they took the allegations seriously, they presented all of the legal options to me and, at that time, I did not file a formal complaint," said Winter.
Winter told 9NEWS on Friday that she did not file a complaint at the time because she was convinced by Lebsock's apology, when they met with House leadership. She said he also promised to make behavior changes. She said that she told him she would come forward if the found out that it happened again.
Despite not filing a formal complaint at the time, Winter documented the allegations in an email to Lebsock and then-House Speaker Dickie Lee Hullinghorst. Winter provided 9NEWS a copy of the email dated May 25, 2016. When reached by phone, Hullinghorst confirmed that she received the same email.
Steve,

At the Sine Die party you said completely unacceptable things that
were unwanted and you made me feel unsafe. As I continued to turn you
down you became increasingly agitated. Your advances were unsolicited
and unwanted. When I left that night I was ready to write it off as
you being drunk and a jerk.
However other people were there to observe the behavior and that has
lead to others talking about the your behavior. Since then I have
been contacted by other women that have experienced the same
treatment, the same unwanted advances and the same harassment.
Over the last week I have been asked to file an official complaint,
call the media or ask you to resign. At this point in time I will not
take those actions.
My biggest concern is that this has happened to others and this seems
to be a pattern of behavior. I expect and need a higher standard from
my caucus members.
Winter confirmed that current Speaker Crisanta Duran, the House Majority Leader at the time, also knew of the allegations. Duran, whose job also includes appointing committee chairmanships, promoted Lebsock from vice chair to chair of the House Local Government Committee.
"It wasn't the best news I ever had, but really, the chairmanships are at the discretion of the Speaker, and the Speaker has been very supportive from the first time she found out to today in taking my formal complaint," said Winter. "I find it unfortunate that my story and Representative Lebsock's behavior are now being used for political football."
Duran was not made available when 9NEWS asked for an interview Monday morning. We were told she had to catch a flight to Washington, D.C. When asked about promoting Lebsock via her spokesperson and by text, we received the following statement which does not reference why she promoted Lebsock, but rather her actions to strip him of the position once the allegations became public.
"When I learned about the numerous allegations against Rep. Lebsock, I took swift and decisive action to address the situation. I stated that while my formal role in investigating complaints prohibits me from making initial judgments of the facts, due to the numerous allegations I called for him to consider the impact on his colleagues and the public confidence in our institution, and do the right thing and resign. I am also taking steps to further safeguard the people who work in the building from workplace harassment. I am committed to taking this issue head on and ensuring that the legislature is a safe and respectful workplace for all."
Other women have come forward to accuse Lebsock of other inappropriate behavior since Winter's story first went public in a report from public radio station KUNC.
Lebsock has not yet addressed the question of whether he will step down, though many of his fellow Democrats—including Duran—have called on him to do so.

Rep. Matt Gray (D-Broomfield) went so far as to say he would introduce a resolution to kick Lebsock out of the state legislature if he didn't resign before the next session begins in January.

"If that's what it takes, sign me up," Gray told 9NEWS.