A community gathered Friday to say thank you to a man who gave his life protecting them.
Deputy Heath Gumm, 31, was shot and killed while responding to an assault call the night of Jan. 24. He was a beloved husband, friend, hockey player and protector of his community.
He was the second Colorado deputy to die in the line of duty in a month.
PHOTOS: Remembering Deputy Heath Gumm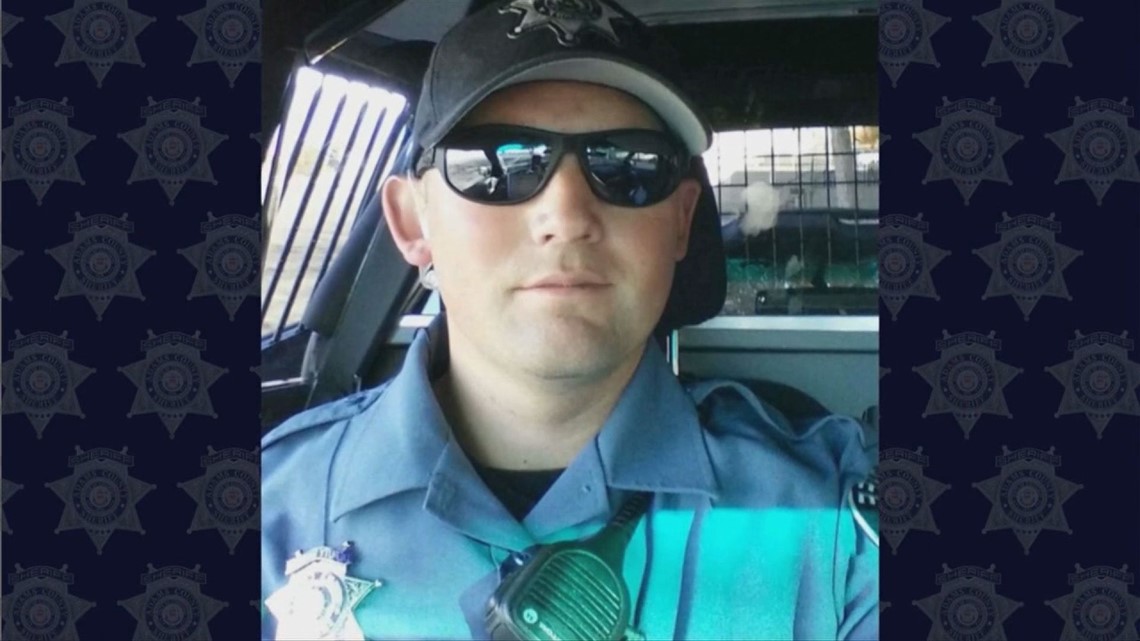 Thousands of people who live in Adams County and the Front Range lined the streets Friday morning to watch as hundreds of police, fire and emergency medical service vehicles helped take Gumm on his final journey.
Here are some of the most powerful photos of the procession from Sky9 and 9NEWS photojournalists.
PHOTOS: Funeral procession for Deputy Heath Gumm
MORE COVERAGE:
Here's how to donate to fallen deputy Gumm's family right now
Adams County Sheriff Deputy Heath Gumm killed in the line of duty
South Adams Fire dedicates newest truck to fallen deputy
Slain deputy loved playing hockey, was dedicated to serving others
Suspect in Adams County deputy's death found hiding in treehouse