DENVER — Mayor Michael Hancock and Denver law enforcement leaders condemned the actions of those who broke windows, set fires and caused other damage in downtown Saturday night.
Hancock was joined by Denver Police Chief Paul Pazen, Denver Director of Safety Murphy Robinson and Sheriff Elias Diggins at a press conference Sunday at the Denver Police Crime Laboratory.
"What we experienced last night wasn't a protest," Robinson said. "It was anarchy."
Pazen said DPD made 12 arrests and one additional citation. Of those arrested, Pazen said seven are from Denver and two from Boulder. It's unknown where the other three are from.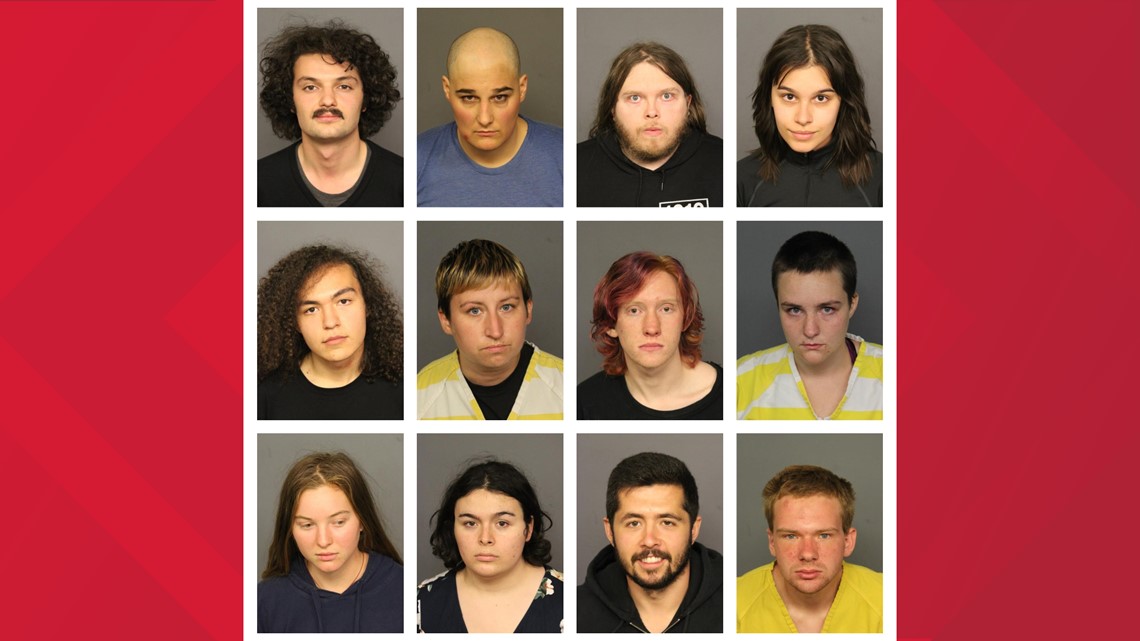 > Video above: Watch the full press conference.
One officer was injured, suffering a concussion and third-degree burns. He was expected to make a full recovery.
Hancock said that city leaders "will not tolerate these actions in our city."
He said city leaders, law enforcement and the District Attorney's Office will hold accountable those who committed crimes Saturday night and could also pursue civil charges against them for restitution for damage done to public buildings and businesses.
Murphy said that he was suspending the cap he put on the jail inmate population due to the coronavirus pandemic in order to take into custody anyone who commits crimes such as those seen Saturday night.
City of Denver crews and businesses were cleaning up Sunday morning after windows were broken, fires set and graffiti sprayed the night before.
A group of about 50 to 75 people gathered outside DPD headquarters to call for the abolition of the police department. In a post circulating earlier online for the "Give em Hell" demonstration, organizers called on participants to "bring your gear."
A 9NEWS reporter witnessed people setting fire to trees and an American flag, breaking windows and throwing fireworks at officers. One person picked up a bicycle and threw it at a DPD officer riding by on a motorcycle.
Among the damage: A Quiznos sandwich shop near the Denver City and County Building had its windows shattered, and a liquor store near 13th Avenue and Delaware Street had graffiti.
Denver Police arrest 12 after property damaged downtown on Saturday