KUSA — When Robbie Eckert was 8 years old, he suffered a compound fracture during football practice.
But his primary concern while lying in the hospital bed wasn't his pain or what had happened to him. It was making sure his dad told the other two kids involved in the incident that it wasn't their fault.
"He was not worried about his arm. He just wanted to make sure the other kids were okay," said Jason Eckert in a eulogy for his son.
Robbie, 15, ended his life Oct. 11. Jason Eckert, along with his wife and Robbie's mother Kari, came home and found him after attending Robbie's parent-teacher conferences at Lakewood High School.
"I was honestly thinking to myself, 'Wow, what teachers shared with us…they love my kid as much as I love him, and he brings as much happiness to them as he does to us,'" Kari Eckert said.
Jason Eckert said the football injury incident illustrated the kind of person Robbie was – a compassionate kid who did things like take care of his grandmother while she recovered from surgery and coach young kids on swimming and golf during the summer.
"Not because he had to, or was asked to, but because he wanted to," Jason Eckert said.
Jason and Kari Eckert said their mission is to carry on Robbie's affinity for kindness and empathy through Robbie's Hope.
Robbie's Hope is a fundraising campaign to create a nonprofit that will provide support to local mental health resources and to broaden and deepen the awareness of depression and suicide prevention in schools.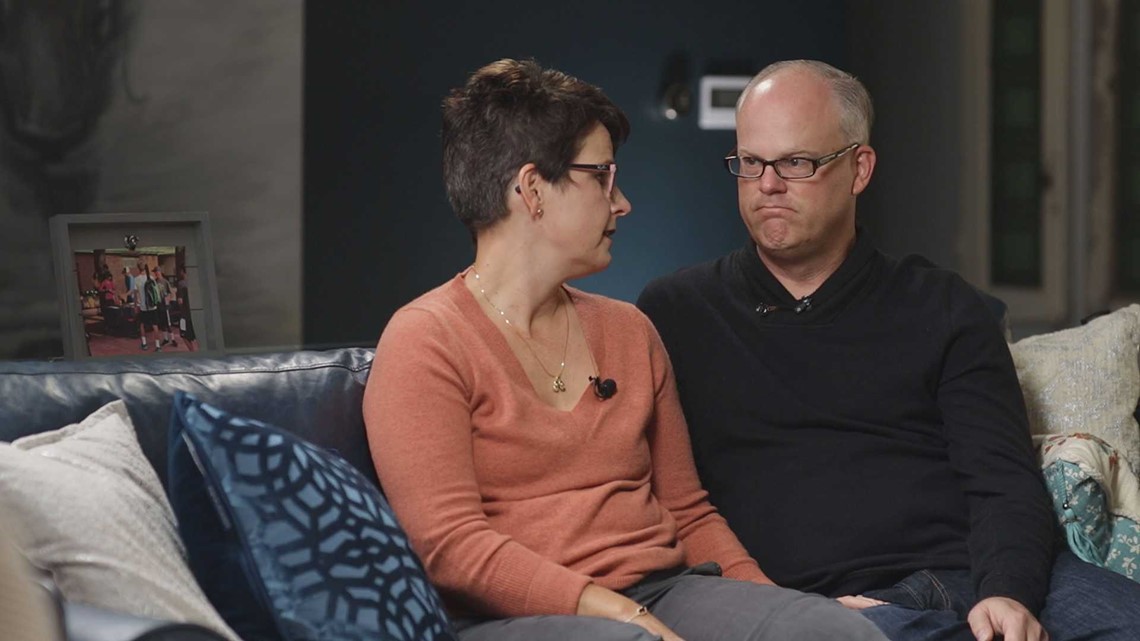 The GoFundMe page started with a $1,000 goal and has since grown to more than $72,000. It's new goal is to raise $100,000.
"We need to eradicate the social stigma around depression and asking for help," Jason Eckert said. "The silence around the topic of depression and teen suicide is deafening. It needs to stop."
More than 100 teenagers from 11 local high schools showed up to attend the first Robbie's Hope meeting Monday, Oct. 22, just over a week after his death.
They shared stories of suicide, thoughts and attempts, and the pressure they feel to be happy in a world obsessed with social media's "perfect" moments.
"Robbie, I know that you knew we loved you dearly. My heart breaks when I think of the pain you were in," Jason Eckert said in the eulogy. "We will do everything in our power to make sure that your death does not go in vain. Kari and I are dedicating our lives in your honor to help others in need. You have become our teacher and mentor in life."
Mental health resources:
Jefferson Center for Mental Health
coloradocrisisservices.org
Robbie's parents emphasized the importance of having thoughtful conversations about depression before it's too late. That's already happening. Several people opened up to us after this story aired to share their own experience and perspective. We want to keep an open dialogue and make sure people feel comfortable discussing the importance of mental health; when people are willing to make the courageous choice to talk about how suicide impacts survivors, it gives courage and lifesaving information to other families. Here's Gabriela Mayorga's story: