MONTEZUMA COUNTY, Colo. — A highway in southwest Colorado is "indefinitely closed" due to a massive rockslide that destroyed a section of the road, according to the Colorado Department of Transportation (CDOT).
Crews, however, blasted one of the massive boulders Sunday that destroyed the road, according to CDOT's Facebook page. Trucks immediately started hauling the fragments away so that traffic can flow on a temporary road being built by CDOT's maintenance division.
That temporary road opened Monday afternoon, according to CDOT. Hwy 145 from Rico to Dolores has one lane alternating traffic. Crews will haul away remaining debris and will start to reconstruct the highway Tuesday.
The slide happened on CO 145 about 12 miles north of Dolores Friday afternoon.
Dirt, rock and two massive boulders fell onto the highway, completely destroying the pavement and leaving an 8-foot-deep trench, a Facebook post from CDOT said.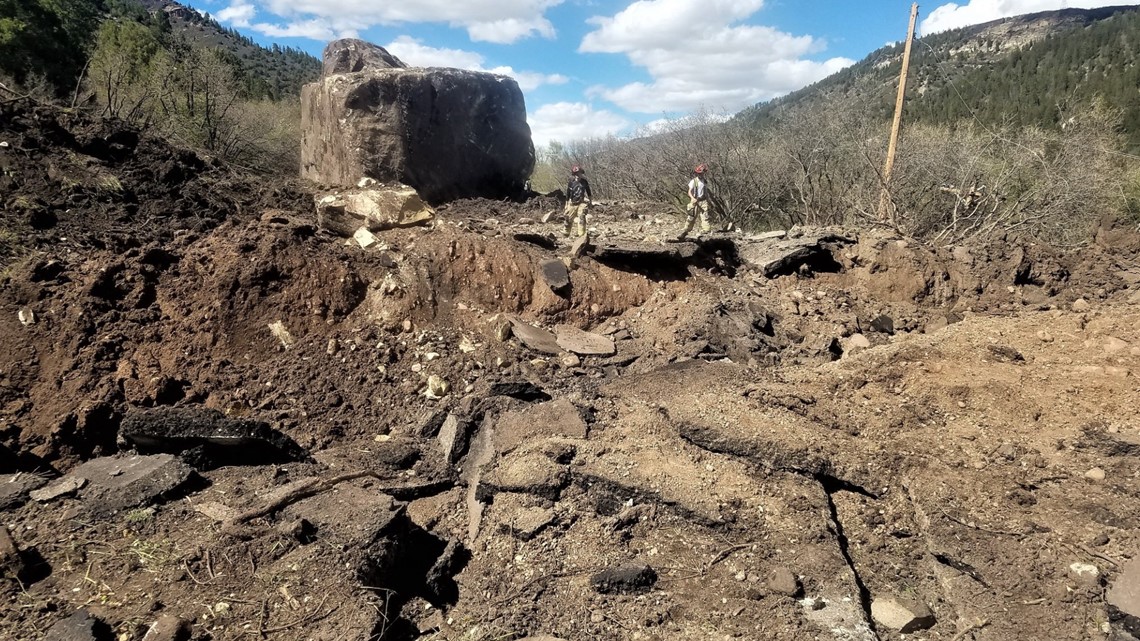 While clean-up occurs, CO 145 will be closed between Cortez and Telluride. CDOT said that, right now, they have no estimate for when they will be able to reopen the highway.
On Saturday from 8:30 a.m. until 1:30 p.m., US 550 will also be closed between the Purgatory Ski Resort and Silverton for a bike race.
If you need to get around the closures, CDOT said the best alternate route is through Dove Creek, Slick Rock and Norwood. It will take around 4 hours to get between Durango and Montrose using this route.