DENVER — Romance is alive and well this Valentine's Day, at least according to Publishers Weekly. The bookseller magazine reports romance novel sales jumped by 52% in 2022.
Book industry analysts believe 2023 will be another big year for the book genre. They attribute "BookTok" the book lovers section of the social media app, TikTok for its growing sales.
But self-published romance writer Michelle Jackson believes romance novels have always been a big hit.
"It's not a comeback. It's always been," she said confidently.
Jackson has self-published 13 novels. On this particular day, she pulled up one of her favorites on her laptop, it's called "Colt." A shirtless man is on the cover.
"Now you're probably wondering why isn't there a woman on the cover? Because I do do surveys and stuff, of the readers, they typically want the guy on the cover," Jackson said. "It's an MC [motorcycle club] romance for those of you who like Son's of Anarchy."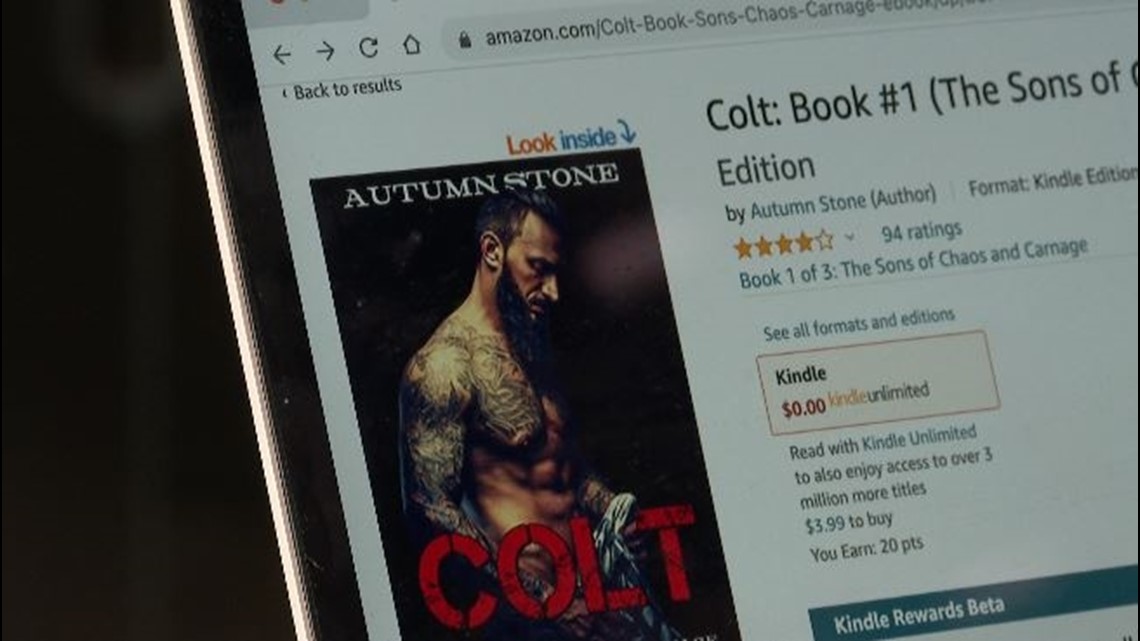 Jackson's full-time job is as a content creator. She said she paid off over $60,000 in unsecured debt and in turn has become an online entrepreneur.
"Because I talk a lot about money and policy and wages and things like that, which can be heavy, which is why I like to write romance," she said. "It's the complete opposite."
But romance writing is more than just an outlet for Jackson. She's been reading romance novels since she was a pre-teen and often wondered why none of the characters seemed to look like her. She decided to change that.
"All of my female main characters are African American, so just to be very clear, and I do it on purpose because I've read a lot of romances, and we're not in as many as we'd like to see, so like any books that I write are going to be that," she said. "When you look at book sales, romance is No. 1, and so I know that in that genre, I'm way underrepresented."
At the Book Niche in Aurora, owner Cliff Keifer said he agrees. The book lover bought the store nearly two years ago and discovered a third of its inventory is romance novels.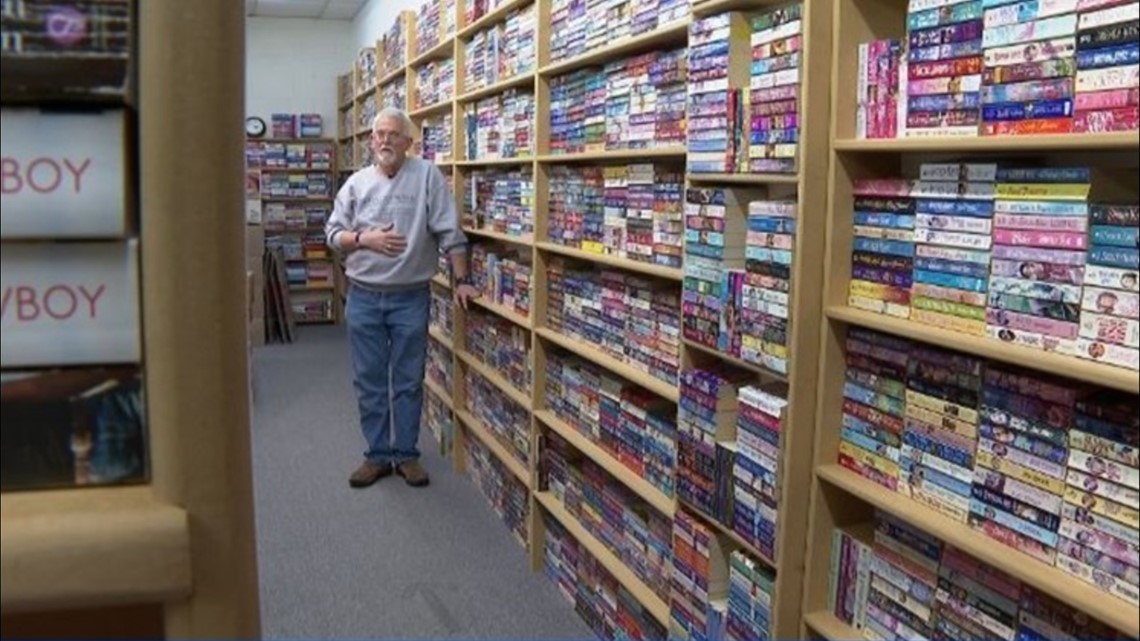 "It's not just little old ladies," he said. "I'm going say it's everything between mid-20s – so figure college graduates – up to 60s and 80s. You know, I see the whole gambit. Romance is not dead."
Keifer said he quickly noticed the disparity in representation in romance writing and tries to put the underrepresented front and center.
"I'm sensitive to it, as that when I'm putting them on a shelf it's like, 'Oh this is an African American themed romance,' and they're so seldom, I'm always thinking 'How can I display these so that it's easy for someone looking?'" he said. "There's very few, and they always stand out."
Jackson said she hopes one day more faces of color will make the covers of her favorite type of books. In the meantime, she encourages others to write the world they wish to see.
"If you are wanting to see a book that represents you or a lived experience that you really wish was out there, write the book," she said. "I'm going to share stories that share women that look like me."
More 9NEWS stories on Black History Month:
9NEWS+ has multiple live daily shows including 9NEWS Mornings, Next with Kyle Clark and 9NEWS+ Daily, an original streaming program. 9NEWS+ is where you can watch live breaking news, weather updates, and press conferences. You can also replay recent newscasts and find videos on demand of our top stories, local politics, investigations and Colorado specific features.