Lockouts have been lifted on most schools in Jefferson County following a threat to Columbine High School this morning, according to Jeffco Public Schools.
Columbine High School remains on lockout.
All students and staff at Columbine High School are safe after this morning's threat, which caused it and 22 other nearby schools to be placed on lockout.
A caller claimed to have multiple explosives inside Columbine High School at about 9:20 a.m., according to Mike Taplin with the Jefferson County Sheriff's Office.
That person also claimed to be outside the school, Taplin said.
Tapin said the threats have not been validated and that Columbine High School has been secured. The Jeffco Sheriff's Department also tweeted that deputies are still trying to determine the location of the caller, but there is no direct threat.
The investigation is ongoing, and people are urged to stay out of the area.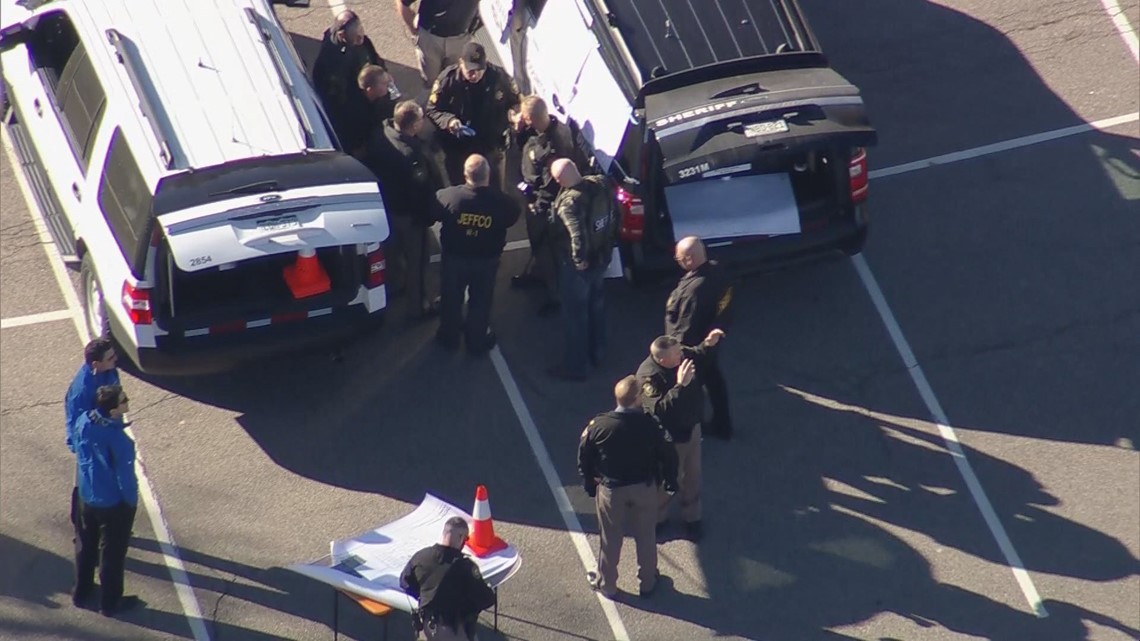 Lockout means no one is allowed in or out of the building, and classes and activities carry on as normal. In a tweet, the Jefferson County Sheriff's Office told parents not to come to the school to pick up their children and that dismissal is planned for the normal time, at 2:45 p.m.
Columbine High School is located at 6201 S. Pierce St. in Littleton -- southeast of the intersection of South Wadsworth Boulevard and West Bowles Avenue.