The Denver Police Department on Thursday honored the courageous acts of a security guard who was shot and killed by an armed suspect in September just two weeks after he intervened in an unrelated shooting just blocks away.
The Daniels Fund, a local nonprofit, and DPD posthumously recognized Luke Kroener on Thursday, presenting his family with a neighborhood hero award.
Lucardio Kroener – whose friends and family called him Luke – hoped to one day be a police officer. For the past several years, he'd been working as a security guard.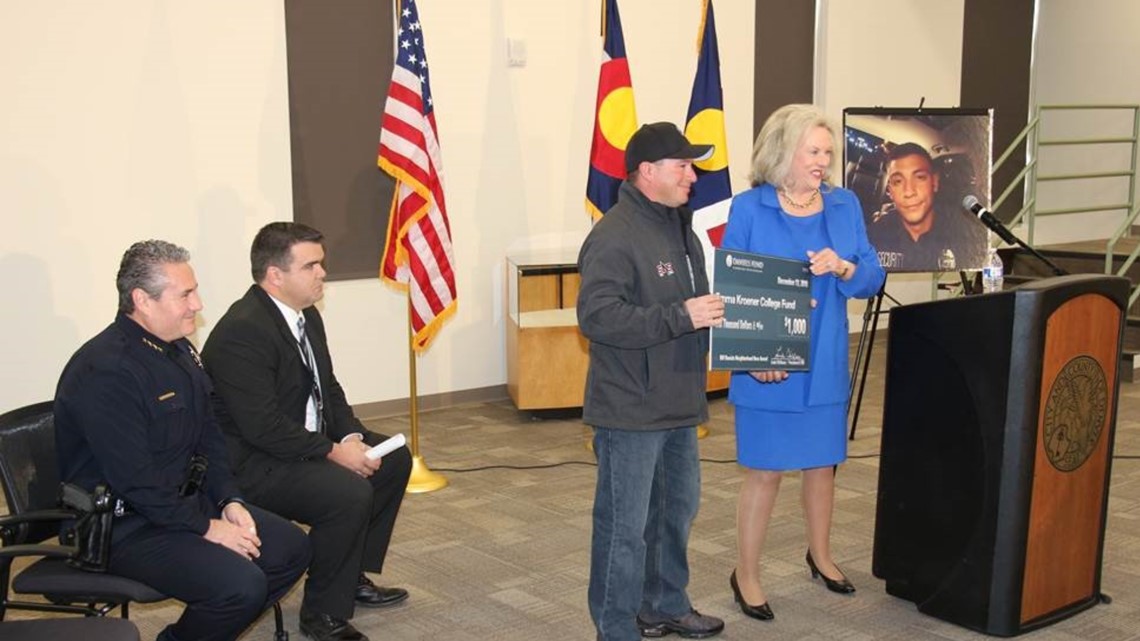 Overnight on Sept. 16, Kroener had just finished his shift in Lower Downtown when he heard a fight and shots fired in the area.

Kroener saw two men he believed were possibly related to the shooting and pointed one of them out to responding officers, and detained the other man until officers could take him into custody.
Less than two weeks later on Sept. 28, Denver police officers responded to the same area on a report of a shooting and located an individual suffering from a gunshot wound.
Kroener, again working as a security guard there, confronted a possible suspect in that shooting near the intersection of 14th Street and Market Street. A fight ensued between Kroener and the suspect. During this altercation, the suspect shot and killed Kroener.
"Luke Kroener twice took action in very dangerous situations with the goal of keeping people safe and helping Denver police arrest shooting suspects," said Linda Childears, president & CEO of the Daniels Fund. "We recognize his courage today with this award and celebrate his legacy."
Thursday, police announced they believed the person responsible for Kroener's death was taken into custody out of state on an unrelated warrant. That person's name has not been released and he has not been charged with the crime as of this writing.
The Daniels Fund awarded Kroener with the Bill Daniels Neighborhood Hero Award and also presented his family with a $1,000 check as an expression of gratitude for his selfless actions. The check will go toward a college fund for Kroener's 3-year-old daughter, Emma.
The Bill Daniels Neighborhood Hero Award was established by the Daniels Fund to recognize members of the community who go "above and beyond the call of duty" and make heroic efforts to help others.