Courtney and Nicole Mallery, a Black farming couple who have accused deputies and neighbors of repeated harassment and stalking, were arrested earlier this month on felony stalking charges.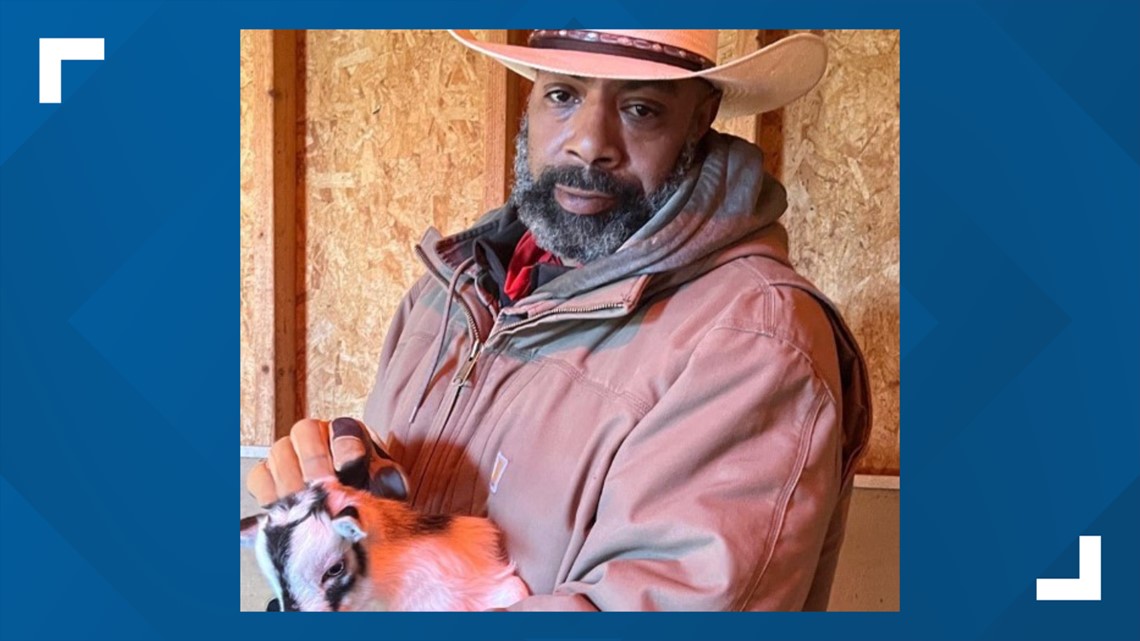 The case has garnered substantial attention on social media after a publication called the Ark Republic shared the Mallerys' claims that racist neighbors have been constantly attacking their farm through vandalism and animal mutilations for the past two years.
The article included claims that deputies failed to investigate the Mallerys' claims.
Roybal characterized the Ark's coverage as "misinformation" and said there is no record the publication reached out to his office before an initial article was published in January.
"Misinformation and the mischaracterization of my office and my employees has led to a level of uneasiness for many residents of Yoder and some members of my staff, and family members who have been specifically targeted," the sheriff said.
Roybal and Lieutenant Christopher Gonzalez said the office has responded to 170 calls for service involving the Mallerys and their neighbors and that 19 complaints against deputies have been investigated and deemed "unfounded."
After a review of the calls, the sheriff's office said it did "reactivate" two cases, including one that involves the Mallerys as victims, but details were not released.
Body camera clips were played during the press conference to show a contrast between Nicole Mallery's claims and what was captured on video.
In one video, a process server records his point-of-view shot crossing the Mallerys' gate to serve legal documents. The server knocks on several doors before Nicole Mallery can be heard screaming at the server before she fires a gun.
Body camera footage by responding deputies shows Mallery claiming she asked for the process server's ID and that she feared he was going to "rape" her while accusing him of looking through windows.
The video does not show the server looking through windows and does not show Mallery asking for an ID before she fired a gun.
Another video, recorded during the execution of the search warrant, was played showing Nicole Mallery in handcuffs while screaming, claiming her arm was seriously hurt.
Gonzalez said Mallery filed a complaint after the arrest, claiming she never received medical care. The footage showed paramedics attending to Mallery before she was taken to the hospital in an ambulance.
9NEWS counted more than 20 restraining orders collectively filed by the Mallerys and Teresa Clark, whose properties are divided by an easement where much of the disputes have taken place.
Clark, who accused the Mallerys of stalking her, kept a "stalking log" of the Mallerys' behavior, according to court documents.
Clark was also arrested in 2022 for violating a restraining order filed by Nicole Mallery after Clark was seen walking on the easement.
Gonzalez said Clark was taking photos of cameras the Mallerys set up on their property, which were pointed toward Clark's home.
Toward the end of the press conference, a reporter asked why the Mallerys were arrested on stalking charges when cameras were taken from their private property.
Gonzalez said the law prohibits people from consistently recording victims, adding the Mallerys would show up near Clark's property soon after she would arrive home to "taunt."
Gonzalez also said the local school system had to move a bus stop because Nicole Mallery would park near the bus stop, which prevented a neighbor from picking up their children because of a protective order filed by Mallery. Gonzalez pointed out Mallery doesn't have children.
The criminal stalking cases against the Mallerys are pending and both have been released on bond.
> If you have any information on this case or would like to send a news tip, you can contact jeremy@9news.com.