COLORADO, USA — Two more Colorado families are now joining others to sue the social media platform Snapchat for features they argue "facilitate illegal and deadly drug sales of counterfeit pills."
The Social Media Victims Law Center (SMVLC) recently filed its fifth wrongful death lawsuit in the last five months against Snap, Inc. The suit alleges that disappearing messages, "My Eyes Only" and "Snap Map" features "encourage" and "enable" illegal drug sales that include counterfeit pills containing lethal doses of Fentanyl to minors and young adults.
A suit filed on Feb. 23 in the Superior Court of Los Angeles represents families of nine young people from multiple states across the country. They range in age from 16 to 22 years old. Two of them are from Colorado.
Lauren Lujan, 18
Moses "Malik" Majekodunmi, 19
According to the lawsuit, all nine of them died after taking Fentanyl laced pills and/or edibles purchased from drug dealers connected to them by Snapchat. In one instance a minor died after taking what he believed to be an edible, marijuana candy, which turned out to be laced with deadly amounts of Fentanyl, the lawsuit alleges.
Lujan, of Centennial, died on March 30, 2020. The night before she was out for a few hours and returned to her father's home. According to the suit, her family did not know that she had apparently met up with a drug dealer she had connected with through Snapchat. Her family said that she had been dealing with stomach issues and chronic pain which included loose ligaments and that she purchased what she thought was Percocet to help cope with that pain.
Lauren's mother, Patti Lujan, said it was time to get angry while suffering through the grief of losing her daughter.
"I feel like Snapchat knows what's happening. They know this is going on and they're not doing anything," she said.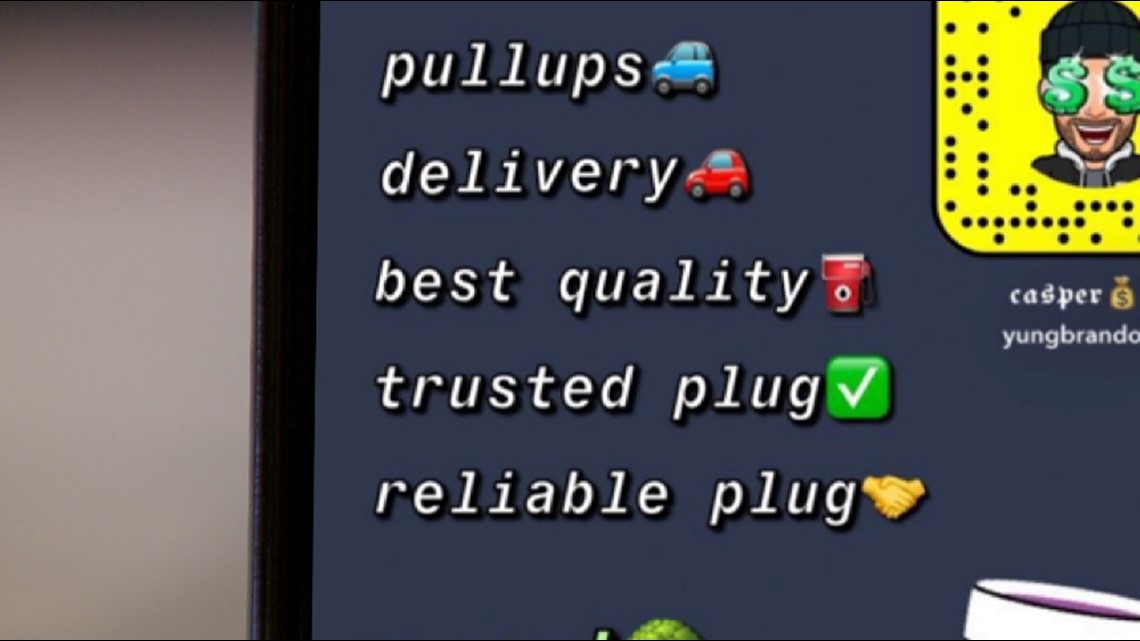 "I mean I lost my daughter and there's no way, supposedly, for anyone to go after anybody that's done anything through Snapchat. That there's no way to find them. It's hard to believe," said Lujan. "If that's true, it has to change and I want to make a difference. I want Snapchat to change their ways or just be brought down."
Lujan said they should be celebrating Lauren's 21st birthday on Saturday, but instead she's fighting in court, so hopefully, other families don't have to go through this.
"My daughter would want me to do this," said Lujan. "Lauren I'm sure is telling me right now, 'You've got this mom. Fight this.'"
Majekodunmi, of Broomfield, died on Dec. 19, 2022. According to the suit, his parents said that he got a Snapchat account as a minor without their knowledge even though the app claims to require parental consent for those under 18.
They said he became addicted to the app and suffered from a "severe and almost immediate" decline in his mental health. On Dec. 19, 2022, Majekodunmi's dad found him unresponsive in a bathroom. The suit alleges, that a few days prior, he met with a drug dealer he was connected with through Snapchat and purchased what he believed to be Percocet. It was laced with fentanyl, the suit says.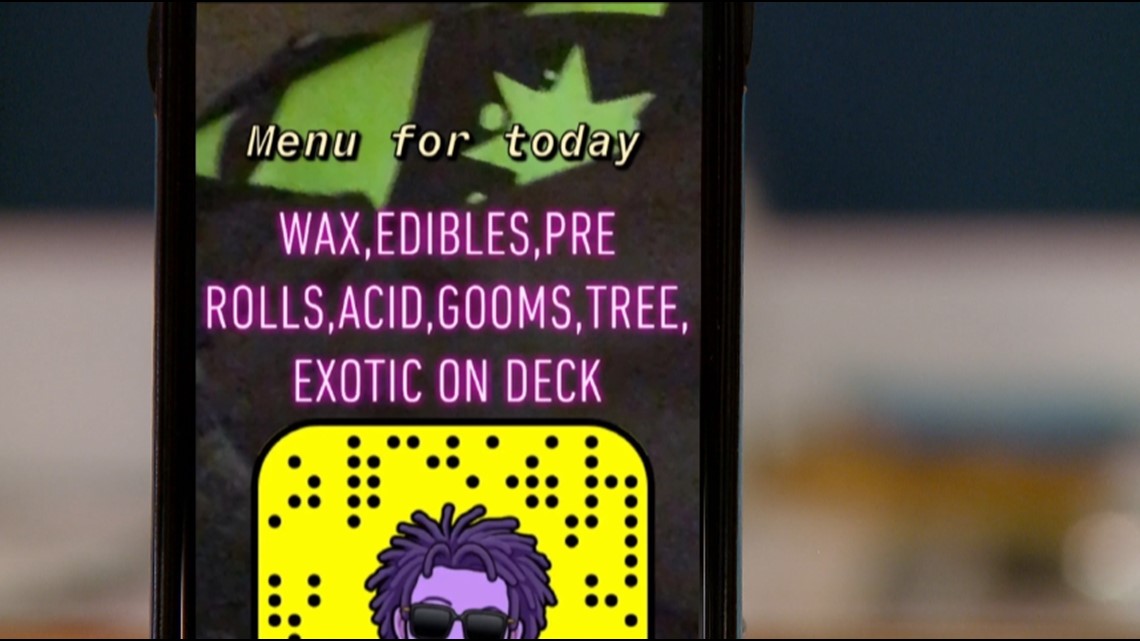 The suit argues that Snapchat enables dealers to locate and access nearby minors and young adults. Their exchanges disappear within 24 hours – erasing all evidence of the crime, according to the suit.
In total, SMVLC represents 35 families across 15 states with pending lawsuits against Snap, Inc. relating to fentanyl poisoning claims.
This latest lawsuit asks for a jury trial and is seeking judgment for pain and suffering as well as medical costs related to the cases.
A Thornton family is represented in a suit filed in January related to their son's death. Max Osterman of Thornton, was 18 when he died in February 2021. That lawsuit says on Jan. 31, 2021, Osterman bought what he believed to be Percocet from a Snapchat dealer. Osterman died on Feb. 3 after taking a pill that a dealer sold to him, which contained lethal amounts of fentanyl, the lawsuit says.
Snap, Inc. released the following statement in response to a similar lawsuit filed earlier this year.
"The trafficking of fake prescription pills containing fentanyl is an urgent national crisis. We are devastated that these counterfeit drugs have taken the lives of so many people, and our hearts go out to families who have suffered unimaginable losses. We are committed to bringing every resource to bear to help fight this national crisis, both on Snapchat and across the tech industry overall.
"While we can't comment specifically on active litigation, we can share all the progress we have made in this area. We use cutting-edge technology to proactively find and shut down drug dealers' accounts, and we block search results for drug-related terms, instead redirecting Snapchatters to resources from experts about the dangers of fentanyl. We have also expanded our support for law enforcement investigations, promoted in-app educational videos warning about the dangers of counterfeit pills that have been viewed over 260 million times on Snapchat, and are partnering with the Ad Council, non-profit organizations, and other platforms on an unprecedented national public awareness campaign that launched in October."
Snap said since last fall, they have seen a decline in community-reported content related to drug sales. They said in September 2021, more than 23% of drug-related reports from Snapchatters contained content specifically related to sales. As of last month, they said, that number was at 3.3%.
They said they also partner with Meta, which owns Facebook and Instagram, to share signals of illicit drug-related content and activity.